10 titles in slate includes Magia Record Madoka Magica Another Story manga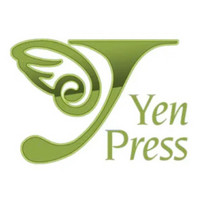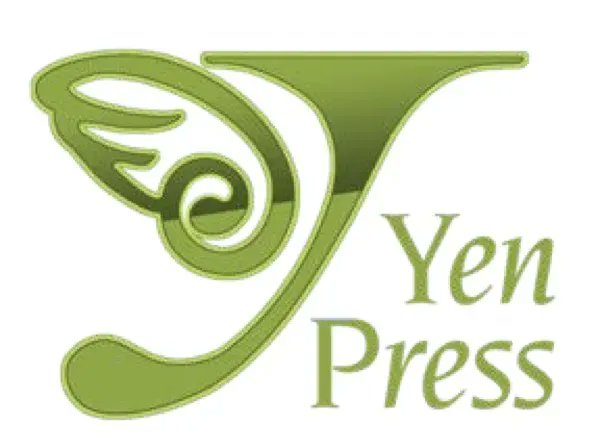 Manga and light novel publisher Yen Press has announced its latest slate of manga and light novel acquisitions during Anime NYC. The slate runs the gamut from manga to light novels with notable titles including the Madoka Magica Magia Record manga adaptation, and the confirmation of the latest volume of the No Game No Life light novel being published on an individual chapter basis beginning next week. Below, the full announcement slate
Yen Press Slate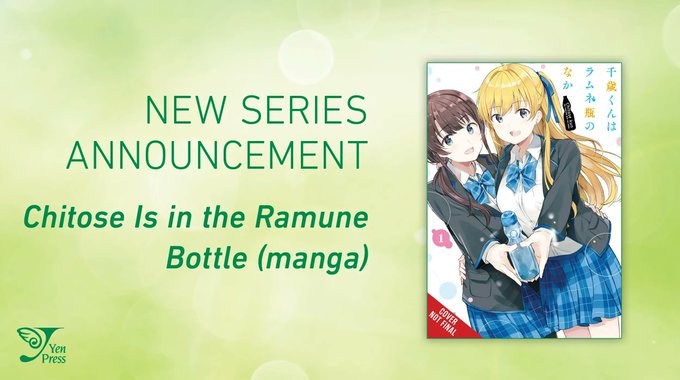 NEW MANGA ANNOUNCEMENT: Chitose Is in the Ramune Bottle
As far as normies go, it's hard to beat Saku Chitose. But when a teacher asks Saku to help reacclimate a student who been shut away in his room for months to school life, his perfect world will never be the same.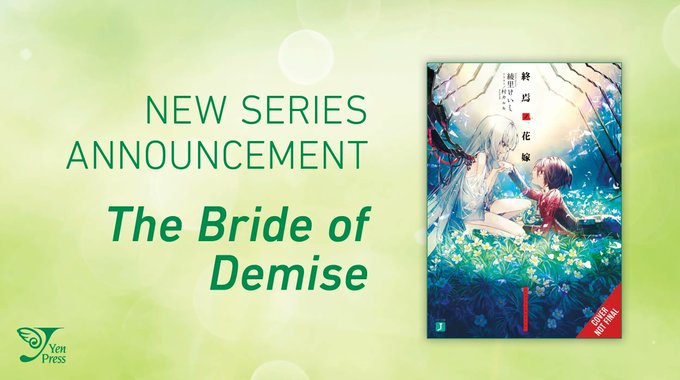 NEW LIGHT NOVEL ANNOUNCEMENT: The Bride of Demise
Kou is another casualty in the war against the mysterious kihei...or so he thinks. Before he can even appreciate the fact that he's still alive, a kihei pledges her loyalty to him... From the creator of Torture Princess!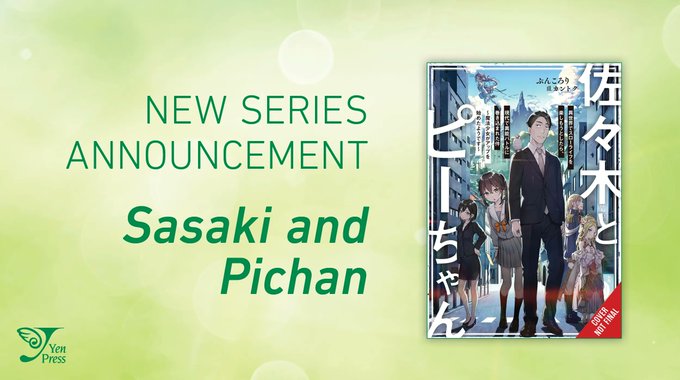 NEW LIGHT NOVEL ANNOUNCEMENT: Sasaki and Pichan
In search of some companionship to fill the emptiness in his life, salaryman Sasaki visits a pet shop. After choosing an adorable bird and bringing it home, his new roommate reveals that it's actually a sage from another world?!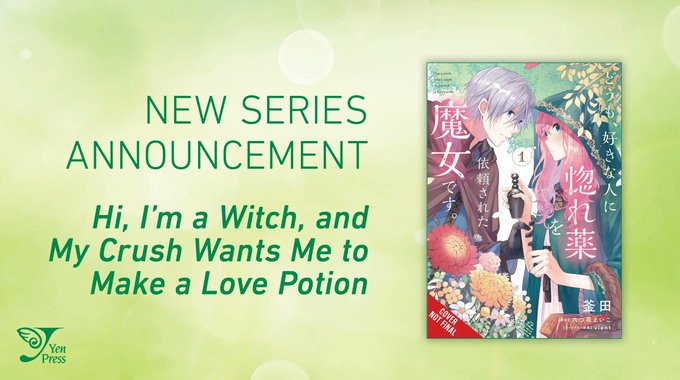 NEW MANGA ANNOUNCEMENT: Hi, I'm a Witch, and My Crush Wants Me to Make a Love Potion!
In an attempt to spend more time with her crush, the Good Witch of the Lake sends him on a wild-goose chase for love potion ingredients…but she may have gotten more than she's bargained for!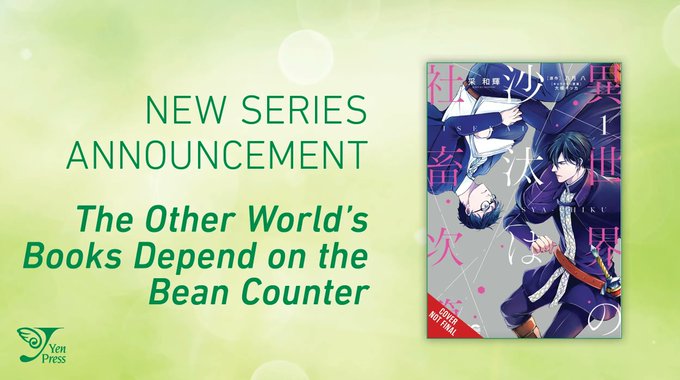 NEW MANGA ANNOUNCEMENT: The Other World's Books Depend on the Bean Counter
Seiichiro has worked hard for almost thirty years. Even when he gets stuck in a fantasy world, he remains diligent. It isn't until he meets Aresh that he realizes there may be more to life than work...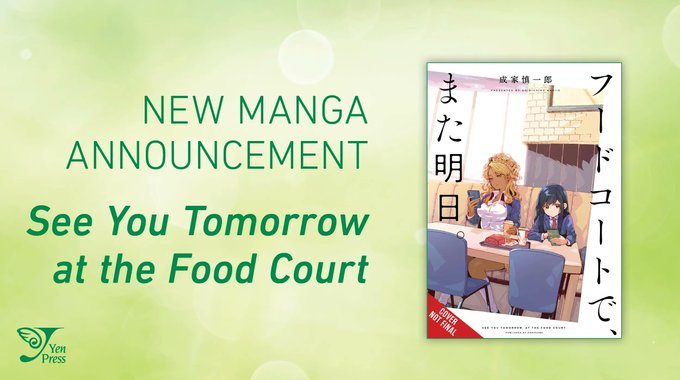 NEW MANGA ANNOUNCEMENT: See You Tomorrow at the Food Court
Wada is an honor student who has an air of mystery around her. Yamamoto is an intimidating fashionista. It's only during their daily meetings at the food court that this unlikely duo can be themselves!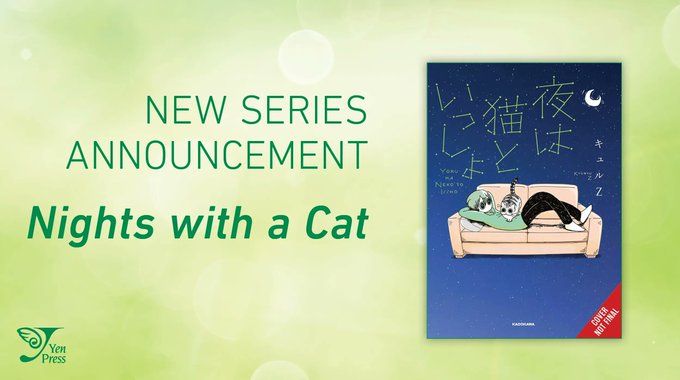 NEW MANGA ANNOUNCEMENT: Nights with a Cat
When Fuuta comes home tired at night, all he wants to do is spend time with his cat. All the mysterious habits and mannerisms of house cats are carefully reproduced in this relaxed and cute comedy about living with an adorable furball!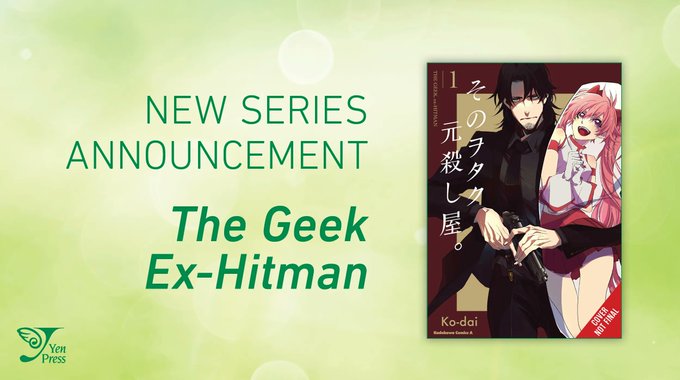 NEW MANGA ANNOUNCEMENT: The Geek Ex-Hitman
Marco is a legendary hitman, but after being introduced to the joys of otaku culture on the job, he quits and moves to Japan. But he'll soon find that there isn't much he can do about how sinister he appears to other people...
NEW MANGA ANNOUNCEMENT: Puella Magi Madoka Magica Another Story
Mami Tomoe is a veteran magical girl when it comes to fighting the witches of Mitakihara City, but the rise of mysterious entities known as "rumors" have brought her and her allies to a new battlefield...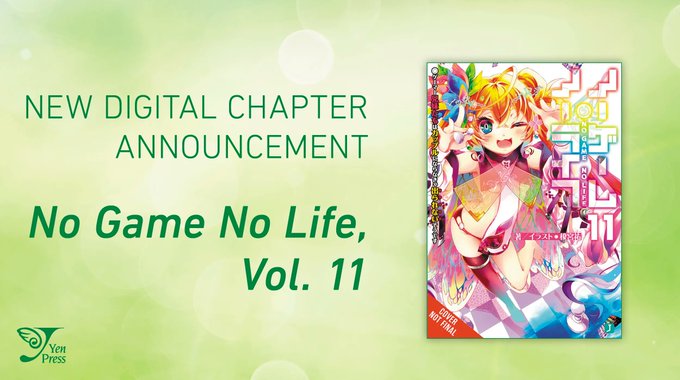 NEW DIGITAL CHAPTER ANNOUNCEMENT: No Game No Life, Vol. 11 (light novel)
Yen Press will be publishing No Game No Life, Vol. 11 digitally, chapter by chapter! The prologue to this long-awaited volume is available 11/25/21!