Masakazu Hishida serves as director at david production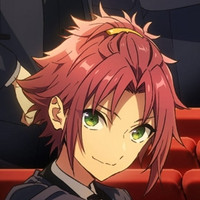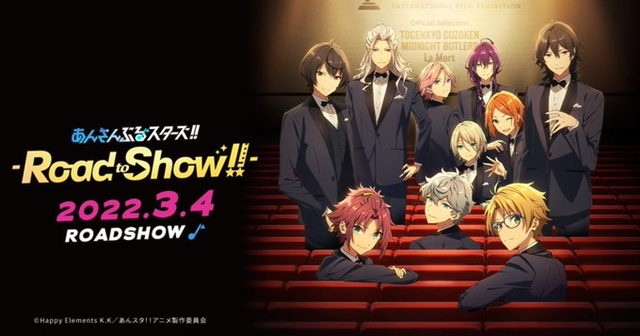 The official website for the anime adaptation project based on Happy Elements' male idol-themed game franchise Ensemble Stars!! has announced that an all-new feature film titled Ensemble Stars!! -Road to Show!!- is set to be released in Japan on March 4, 2022.
The game was previously adapted into a 24-episode TV anime in 2019. The new film tells an original story linked to the game app, and the TV series' Masakazu Hishida (KING OF PRISM -Shiny Seven Stars-) again serves as director at david production, alongside screenplay writer Seitaro Kino (Happy Elements) and character designer/chief animation director Haruko Iizuka (Horimiya). The film's official website describes its story as below:
"Tougenkyo Guzou Ken (Shangri-la Idol Fist)," "Mayonaka no BUTLERS (Midnight Butlers)," and "La Mort," the three films in which the Ensemble Square's idols appeared, were nominated for the Idol Film Festival (IFF), an annual idol film festival held in New York. In order to attend the award ceremony, the idols who were chosen to represent the films headed to New York.
After participating in the film festival and reception party, the idols head out to various places in New York City to enjoy some sightseeing before the awards ceremony, but a suspicious shadow creeps up on them...
The film's key visual: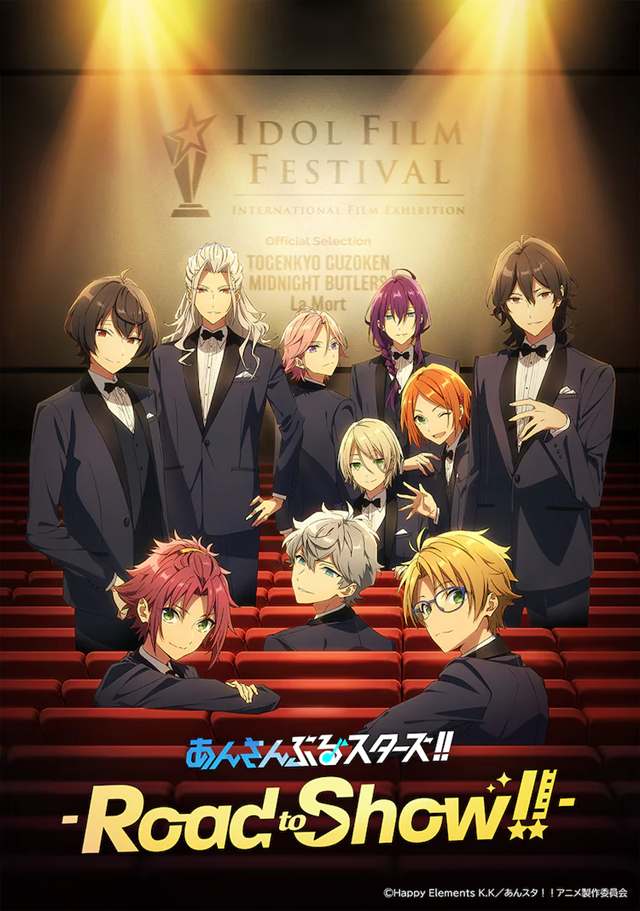 Imageboard illustration: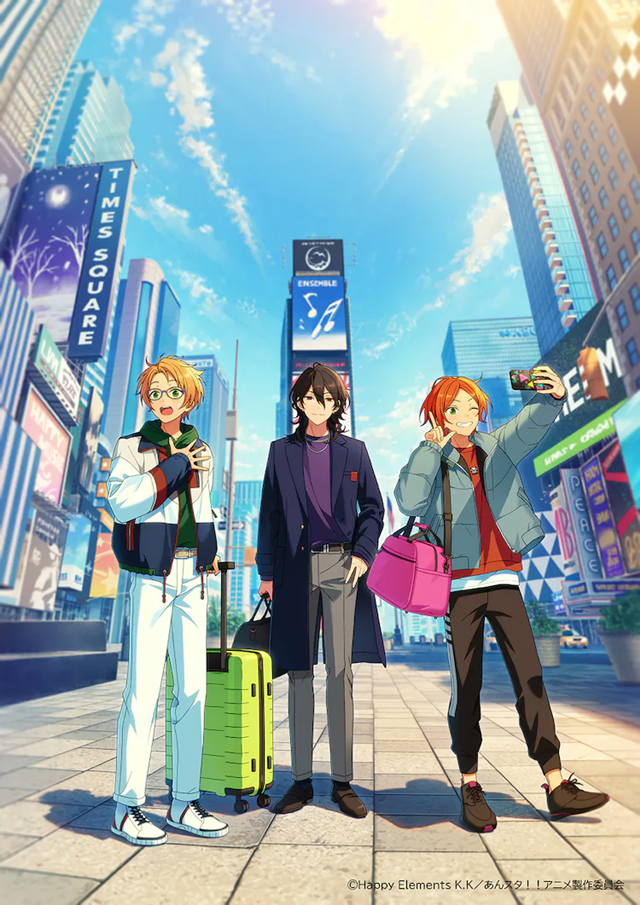 【新情報1/5】
特別上映版「あんさんぶるスターズ!!-Road to Show!!-」

????2022年3月4日 全国の劇場にて公開決定????

アプリ連動 完全新作ストーリー!
NYで奏でるドタバタ"あんさんぶる"!!

キービジュアルを公開✨
公式サイト▼https://t.co/GHUCj5Lr5m#あんスタ #アニスタ pic.twitter.com/2uTekuDmAe

— 【公式】アニメ「あんさんぶるスターズ!!-Road to Show!!-」 (@stars_animation) November 21, 2021
Advance ticket with a clear file will go on sale on November 23:
【新情報4/5】
????特典付き劇場前売券 第1弾
オリジナルクリアファイル(A5)付きムビチケカード
11月23日(火・祝)より全国の公開劇場にて発売!

特典壁紙付ムビチケオンライン前売券も????
劇場情報▼https://t.co/DmtFKqRfQ8#あんスタ #アニスタ pic.twitter.com/dZNsU4ExJe

— 【公式】アニメ「あんさんぶるスターズ!!-Road to Show!!-」 (@stars_animation) November 21, 2021
---
Source: "Ensemble Stars!! -Road to Show!!" official website / Twitter
(C)2018 Happy Elements K.K/EnSta! Anime Production Committee