The latest 6th volume is released today in Japan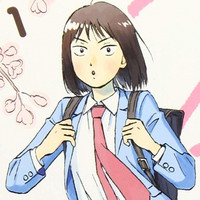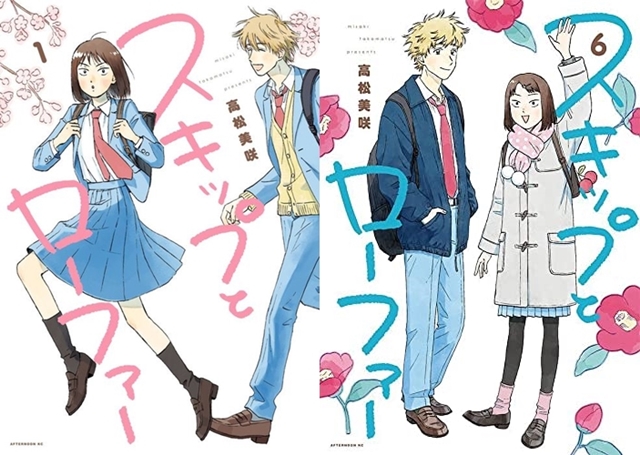 It is officially announced today that a TV anime adaptation of Misaki Takamatsu's romantic comedy manga Skip and Loafer is now in the works. Along with the announcement, the manga author says on Twitter, "It's all thanks to all of you who have supported--thank you!"
????㊗️スキップとローファーのアニメ化が決定しました㊗️????
応援してくださったみなさまのおかげです〜ありがとうございます! pic.twitter.com/YiBIeiEclj

— 高松 美咲 (@takamatsumisaki) November 21, 2021
The manga has been serialized in Kodansha's Monthly Afternoon since August 2018, and its latest sixth tankobon volume is also released today in Japan. Its English edition has been published by Seven Seas Entertainment since August 2021. The Japanese publisher describes its synopsis as below:
Mitsumi Iwakura is a high school student in Tokyo from today! She came to Tokyo from the countryside to enter school, and although she can study well, she doesn't have much experience with her peers because she grew up in a depopulated area. She's also a bit of a natural, so she finds high school in the city quite difficult to get used to! However, Mitsumi's straightforward and innocent presence makes her classmates happy without her even realizing it!
Web CM for the sixth volume and the TV anime announcement:
#高松美咲 さんの #スキップとローファー 最新第6巻は本日発売! そしてなんと! TVアニメ化が決定しました! 制作快調! 気になる詳細情報は追って発信していく予定です。お手元のKCをお供に、どうぞ楽しみにお待ちください!
#アフタヌーン pic.twitter.com/RLSI1XcVmK

— アフタヌーン (@afternoon_manga) November 21, 2021
The news is also announced on the wrap-around band attached to the sixth volume:
そんなわけで本日発売の最新⑥巻
帯はでかでかアニメ化決定のお知らせでした〜!
よろしくお願いします???? pic.twitter.com/gpC4Gy5yzD

— 高松 美咲 (@takamatsumisaki) November 21, 2021
---
Sources: Misaki Takamatsu official Twitter, Monthly Afternoon official Twitter
© Misaki Takamatsu / Kodansha Ltd. All