Exhibition held within convention floor celebrates hit franchise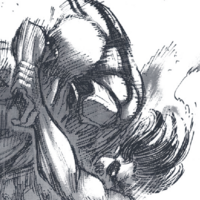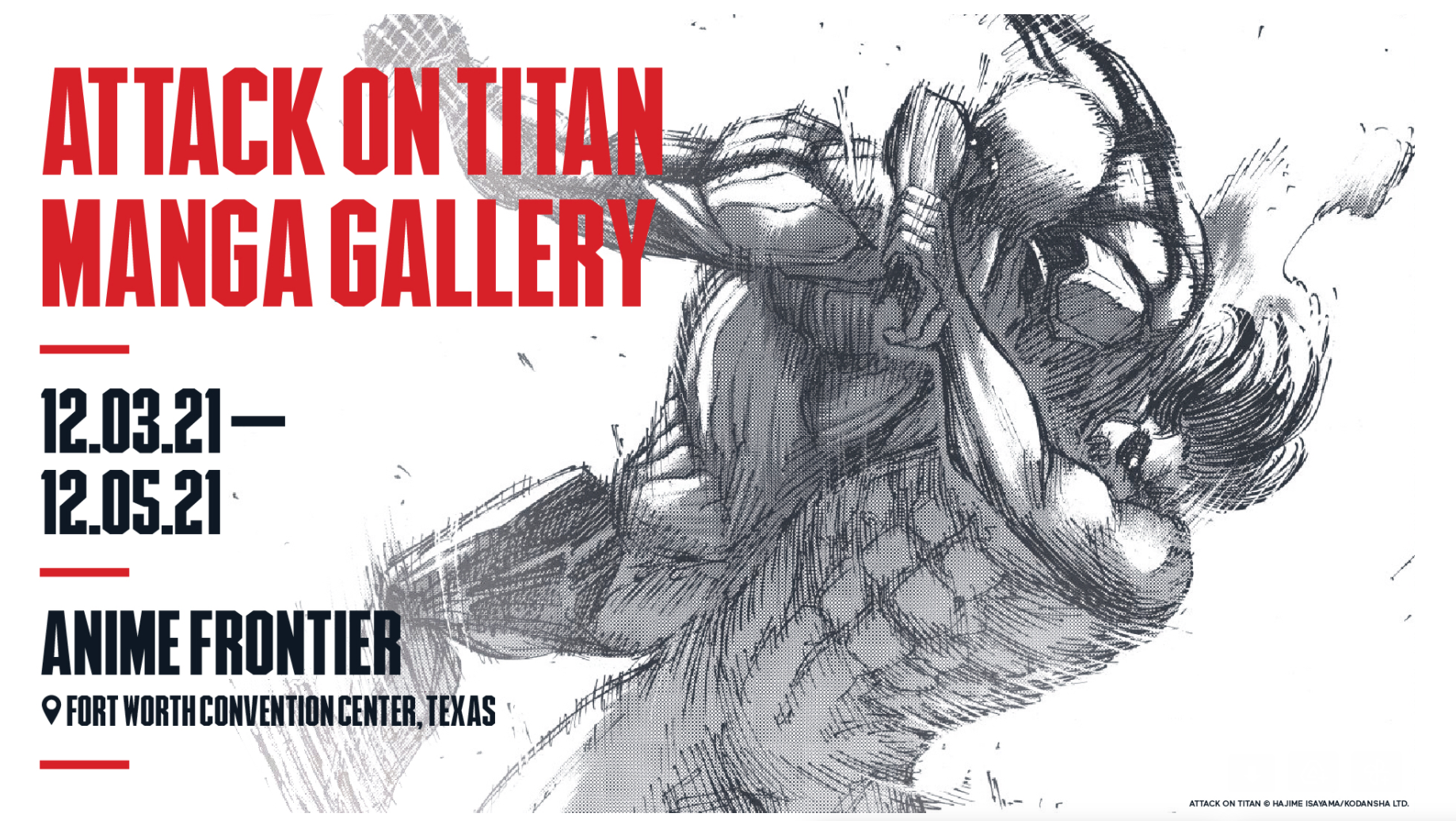 The Anime Frontier convention, debuting next month in Downtown Fort Worth, Texas has announced the regional debut of the Attack on Titan Manga Gallery, an exhibition being held within the convention that will celebrate the success of the smash hit franchise, with the end of the manga in April of this year and ahead of the long-awaited premiere of the final part of the Final Season, scheduled for January 2022.
Show Director Peter Tatara and Kodansha USA Events Director Misaki Kido have commented on the importance of the exhibition making its regional debut in Fort Worth after first premiering during Anime NYC! last weekend:
Anime Frontier Show Director Peter Tatara: Attack on Titan is one of the biggest manga series of the 21st century, and its ending is a tremendous moment for Japanese popular culture overall. We're honored and humbled to be able to share this moment with fans in North Texas, linking audiences in DFW with Japan for a remarkable celebration of Attack on Titan's evolution, popularity, and legacy.
Kodansha USA Events Director, Misaki Kido: We're very excited to bring the Attack on Titan Manga Gallery to Texas, Rarely do fans in Texas get to take part in experiences like this, and it's important for us to share this celebration with you, too. Texas is known for having a huge anime and manga community, and we want to recognize it by showcasing this testament to Attack on Titan's meaning with fans around the world with fans at Anime Frontier.
The Attack on Titan Manga Gallery will also feature a special fan element to celebrate and spotlight the millions of fans who have made the series successful. Through the creation of a #ThanksAttackonTitan Gallery Landing Page, the gallery creators are amassing a collection of special messages that will be integrated into the exhibition. Fans can tag videos, pictures, and posts across all popular social media platforms with the hashtag #ThanksAttackonTitan for a chance to have their message included.
Anime Frontier 3-Day tickets are available now for $45 at AnimeFrontier.com along with exhibitor info, meeetups and panel schedules for the convention.
SOURCE: Supplied Press Release