The new game and web anime will be available in the spring 2022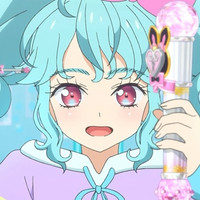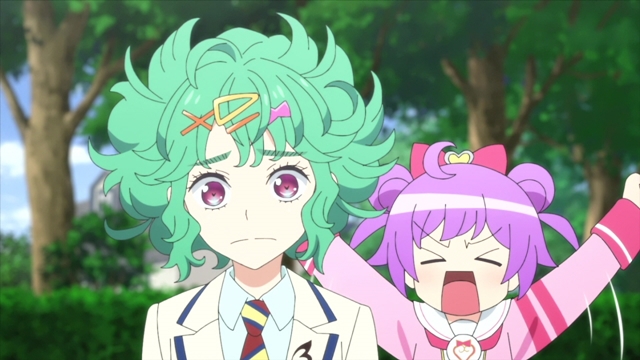 "Idol Amarimashita!" (An idol has been left over!), the first episode of the web anime series Idol Land Pripara is now streamed on the Idol Land Pripara project's official YouTube channel for free. It is the third installment in the Pripara anime franchise and sequel to the 2017-2018 TV series Idol Time Pripara.
As reported, the releases of the new smartphone game app Idol Land Pripara and the web anime series of the same name were originally scheduled for the spring of 2021, but have been postponed to the spring of 2022. And advance paid online screenings of the web anime's Episode 1 and Episode 0 were held in the summer of 2021.
Synopsis:
One day, Amari Katasumi, a dull first-year high school student who has lived a life as a "leftover" in the corner of the class, meets a mysterious sixth-grader named Laala. She takes Amari to "Idol Land Pripara." Pripara is a dream world where anyone could become an idol, but in fact, it is in the midst of the biggest crisis in its history! Laala asks Amari to help her friends...
【めが兄ぃ】アプリ連動配信アニメ「アイドルランドプリパラ#01 アイドルあまりました!」をYouTubeにアップしました。あの頃プリパラアイドルだった皆さん、今でも!という皆さん、そしてこれが初めて!という皆さんも、何度も見てお楽しみくださいね✨https://t.co/U1uLvFtp13#アドパラ #pripara pic.twitter.com/1XpRtYYOTJ

— アイドルランドプリパラ【公式】 (@idolland_arts) November 26, 2021
OP movie featuring the theme song "OPEN DREAM LAND!" performed by SoLaMi Smile - Laala Manaka (CV: Himika Akaneya), Mirei Minami (Yu Serizawa), and Sophy Hojo (Miyu Kubota):
Teaser visual 1: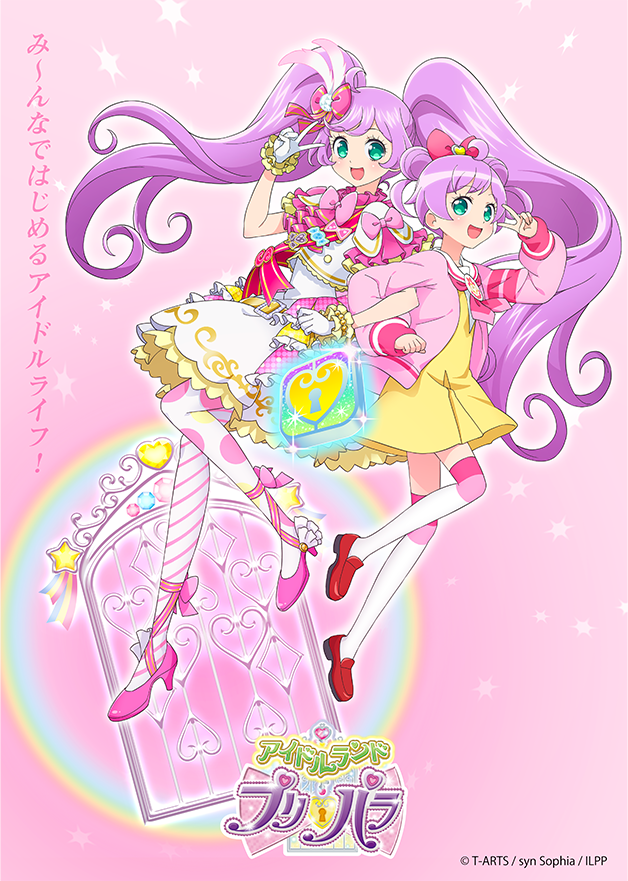 Teaser visual 2: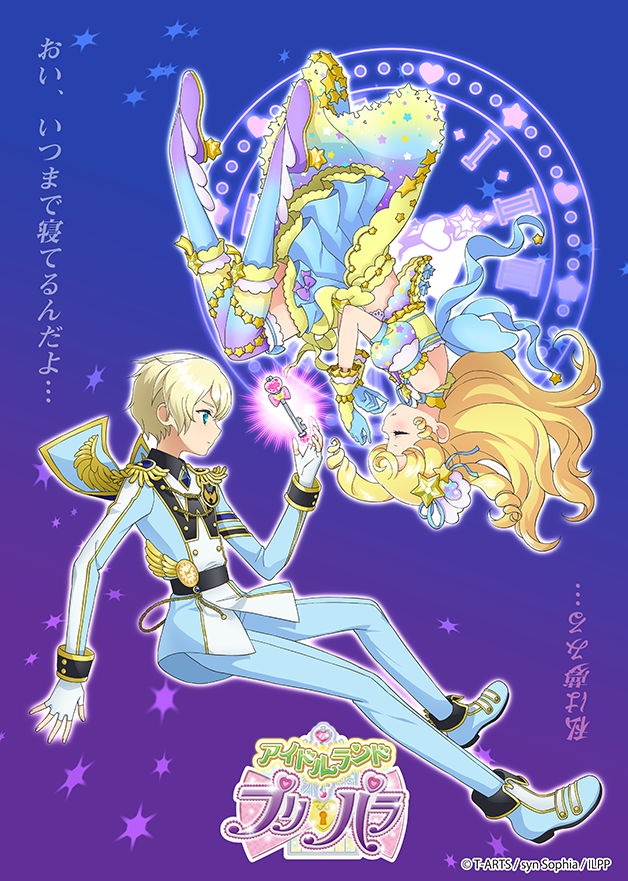 Teaser visual 3: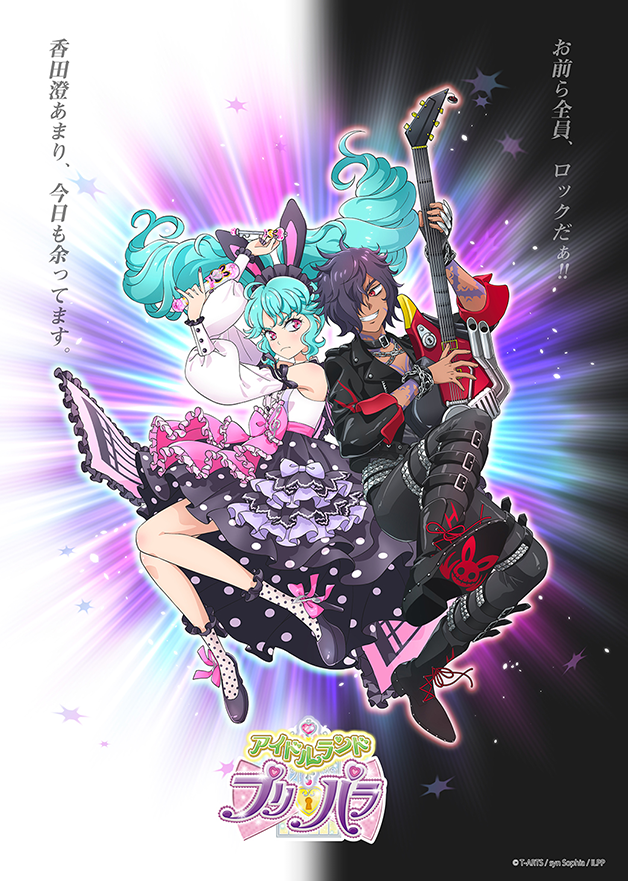 ---
Source: "Idol Land Pripara" official YouTube channel
© T-ARTS / syn Sophia / ILPP