Two lead tracks are written/composed by herself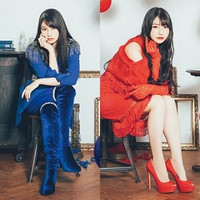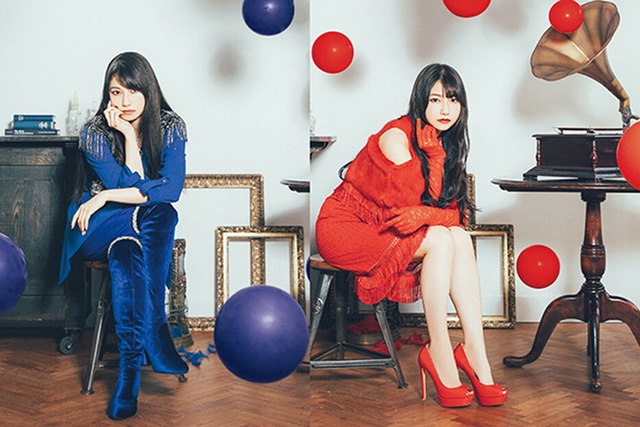 The official website for voice actress Sora Amamiya announced on November 28 that her first best albums are set to be released in two editions, titled "BLUE" and "RED," on January 5, 2022. And her first solo live tour in about two years is scheduled to be held from February to March 2022.
While playing many popular anime characters such as Elizabeth Liones in The Seven Deadly Sins and Aqua in KONOSUBA -God's blessing on this wonderful world!, she made her singer debut in 2014 and has released 12 singles and three original albums.
Each of the best albums will include a new song written/composed by Amamiya herself. This will be the first time that a song written by herself will be included as the lead track. A music vide for "Lonely Night Discotic," the lead track the "RED" album will be posted later today.
She says in a video message below, "Hello! Today, the release of my best albums is announced! Because they are my first best albums, I want to make them the albums filled with my various feelings. Also, my tour next year will cover these albums! I'm going to be very enthusiastic about it, too. So please don't catch a cold or anything, and stay healthy and wait for me! See you soon!"
#雨宮天 2022/1/5に自身初のベストアルバム2タイトル同時発売決定しました!そして、明日11/29(月)には赤盤リード曲「#ロンリーナイト・ディスコティック」のMVも公開します!

そして既に発表しているライブツアータイトルも決定!このベストを提げた「BEST LIVE」となります。

どちらもお楽しみに! pic.twitter.com/llDLKR6xPA

— 雨宮天 Sora Amamiya artist official (@Amamiyastaff) November 28, 2021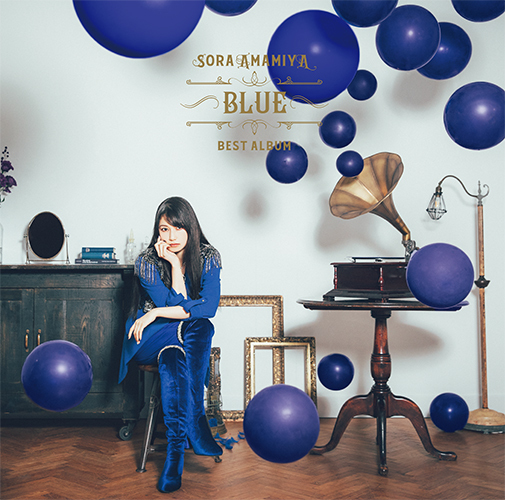 "Sora Amamiya BEST ALBUM - BLUE -"
1. "This Hope" (new song)
2. "Skyreach" (1st single / TV anime Akame ga KILL OP)
3. "Marvelous scene"
4. "Defiance"
5. "Silent Sword"
6. "Trust Your Mind"
7. "Eien no Aria" (11th single / The Seven Deadly Sins: Dragon's Judgement 2nd cour OP)
8. "Regeneration" (10th single / The Seven Deadly Sins: Imperial Wrath of the Gods ED)
9. "Absolute Blue"
10. "Eternal" (5th single)
11. "Velvet Rays" (3rd single)
12. "Souten no Symphonia"
13. "PARADOX" (10th single / Science Fell in Love, So I Tried to Prove It OP)
14. "Song for"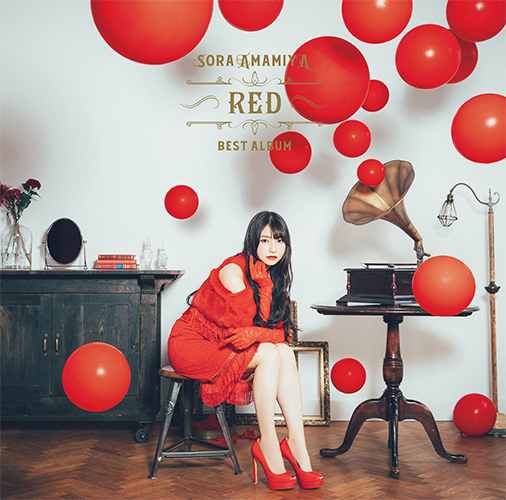 "Sora Amamiya BEST ALBUM - RED -"
1. "irodori" (4th single)
2. "Shu!Bi!Du!Ba!"
3. "Fluegel"
4. "Eden no Tabibito"
5. "Emerald"
6. "Tsukiakari" (2nd single / Akame ga KILL! ED)
7. "Hibana"
8. "Lonly Night Discotic" (new song)
9. "Queen no' cry"
10. "Feather Rondo"
11. "Merry-go-round"
12. "VIPER" (8th single)
13. "Freesia" (12th single / Heaven Official's Blessing JP edition ED)
14. "Chikai" (6th single / The Seven Deadly Sins: Revival of The Commandments 2nd cour ED)
---
Source: Sora Amamiya official website / Twitter
©2021 Sony Music Entertainment (Japan) Inc.