A special program to provide new information will be streamed on December 13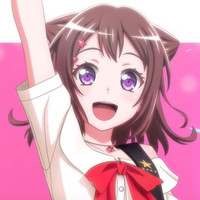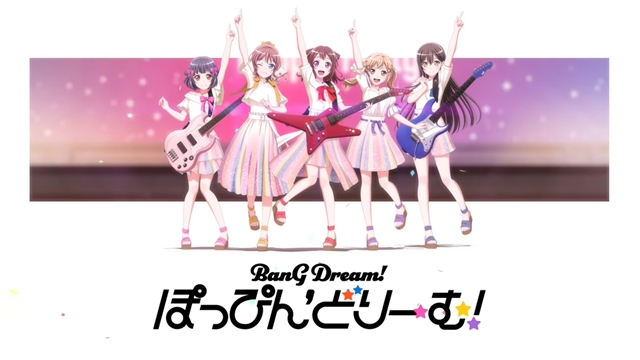 The official YouTube channel for Bushiroad's mixed-media franchise BanG Dream! has posted a 50-second clip to reveal a new key visual for the forthcoming feature film BanG Dream! Poppin' Dream! featuring the five members of Poppin'Party - Kasumi Toyama (CV: Aimi), Tae Hanazono (Sae Otsuka), Rimi Ushigome (Rimi Nishimoto), Saaya Yamabuki (Ayaka Ohashi), and Arisa Ichigaya (Ayasa Ito). All five girls are posing together with their index fingers raised in the air.
The all-new film is set to be released in Japanese theaters on January 1, 2022. It has been also announced that a special program to provide more new information on the film will be streamed on the franchise's official YouTube channel from 20:00 (JST) / 03:00 (PT) on December 13. All five voice cast members of Poppin' Party will join.
---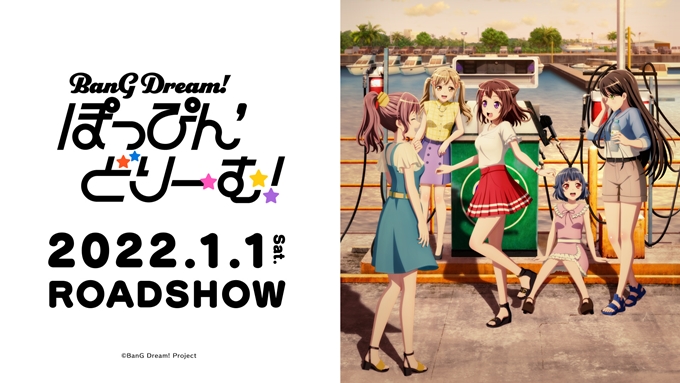 "BanG Dream! Poppin' Dream!" new CM:
Story introduction:
Poppin'Party, Roselia, and RAISE A SUILEN, who held their Budokan live concert successfully. A mysterious woman appears in front of Kasumi and the others, who have still basked in the afterglow of standing on the stage of their dreams. Their next stage will be overseas!? Poppin'Party's music will never stop!
"BanG Dream! Poppin' Dream!"
https://popipa-movie.bang-dream.com/
Original story: Bushiroad
Anime production Sanjigen
Distribution: Bushiroad
General Director: Koudai Kakimoto (BanG Dream! 2nd/3rd Season)
Director: Masanori Uetaka (Sanjigen)
Series Composition: Yuniko Ayana (BanG Dream! 2nd/3rd Season)
Screenplay: Yuniko Ayana, Midori Goto
Music: Elements Garden
---
Source: "BanG Dream" official website / YouTube channel
(c)BanG Dream! Project ©Craft Egg Inc. ©bushiroad All Rights Reserved.