Un rey guerrero que se reencarna como una joven y aspira a ser la mejor espadachina del mundo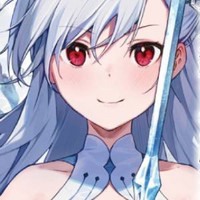 La cuenta oficial de Twitter del sello HJ Bunko de Hobby Hapan ha anunciado que la serie de novelas Eiyu-ou, Bu o Kiwameru Tame Tensei-Su: Shoshite, Sekai Saikyo no Minarai Kishi, o Reborn to Master the Blade: From Hero-Kung to Extraordinary Squire, de Hayaken, tiene una adaptación animada en proceso.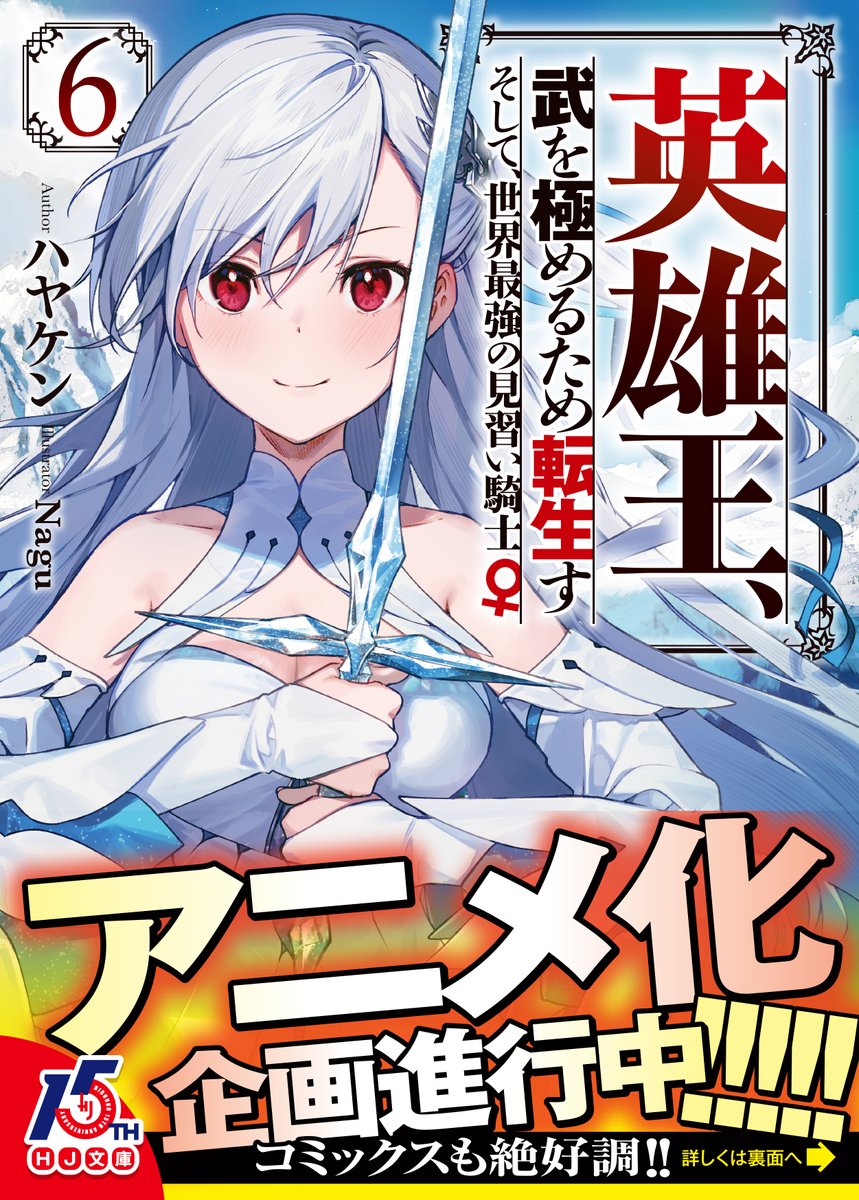 ????速報????#英雄王、武を極めるため転生す ~そして、世界最強の見習い騎士♀~
????アニメ化企画進行中!????

詳細はコチラをご覧ください‼
【https://t.co/TxXj6Ok5zg】

■作品の詳細&無料のWEB読みはコチラ????https://t.co/H2cPgMXVr5
■ミニアニメ&作品PVも公開中!https://t.co/nMeJ0Q35lN pic.twitter.com/N6D1LLa62B

— HJ文庫 (@HJbunko) November 29, 2021
El Rey-Héroe Inglis tuvo un único deseo en su lecho de muerte: renacer siendo guerrero de nuevo. Lo que no esperaba es que su deseo se hiciera realidad de la forma más peculiar posible, pues renace... ¡como una chica que es hija de una familia noble! Pese a que la rechazan en la orden de caballería, su objetivo es evidente: ser la mejor espadachina que haya existido jamás.
Hayaken comenzaba a publicar las novelas, como muchos otros autores, en la web Shosetsuka ni Naro en marzo de 2019. El sello JH Bunko comenzó a publicar las novelas en papel poco después y su sexto volumen impreso con ilustraciones de Nagu se pondrá a la venta el 1 de diciembre.
Kuromura se encarga de una adaptación a manga de la historia que se publica en la web Comic Fire de Hobby Japan y que hasta la fecha cuenta con dos tomos recopilatorios.
Como dato, las novelas ya inspiraron dos cortos animados el pasado mes de noviembre en los cuales Akari Kito ponía voz a Inglis y Ai Kakuma a Rafinia 'Rani', su amiga de la infancia.
Fuente: ANN
---