All-new film linked to the game app story is scheduled to be released on March 4, 2022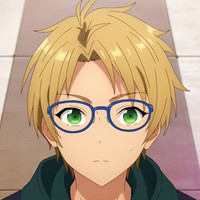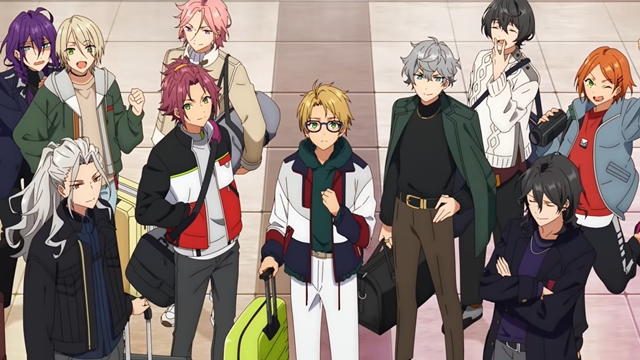 The official website for the anime adaptation project based on Happy Elements' male idol-themed game franchise Ensemble Stars!! has released a 30-second trailer for its forthcoming all-new anime feature film titled Ensemble Stars!! -Road to Show!!-.
The clip shows each of the idols with a suitcase or travel bag in their hands, and staring at the display of their destination, New York, at the airport, with anticipation and anxiety in their hearts. You can also see them in their tuxedos to participate in the Idol Film Festival awards ceremony and reception party.
The film's official website describes its story as below:
"Tougenkyo Guzou Ken (Shangri-la Idol Fist)," "Mayonaka no BUTLERS (Midnight Butlers)," and "La Mort," the three films in which the Ensemble Square's idols appeared, were nominated for the Idol Film Festival (IFF), an annual idol film festival held in New York. In order to attend the award ceremony, the idols who were chosen to represent the films headed to New York.
After participating in the film festival and reception party, the idols head out to various places in New York City to enjoy some sightseeing before the awards ceremony, but a suspicious shadow creeps up on them...
The 2019 TV series' Masakazu Hishida (KING OF PRISM -Shiny Seven Stars-) again serves as director at david production, alongside screenplay writer Seitaro Kino (Happy Elements) and character designer/chief animation director Haruko Iizuka (Horimiya). The film is set to be released in Japan on March 4, 2022.
The film's key visual: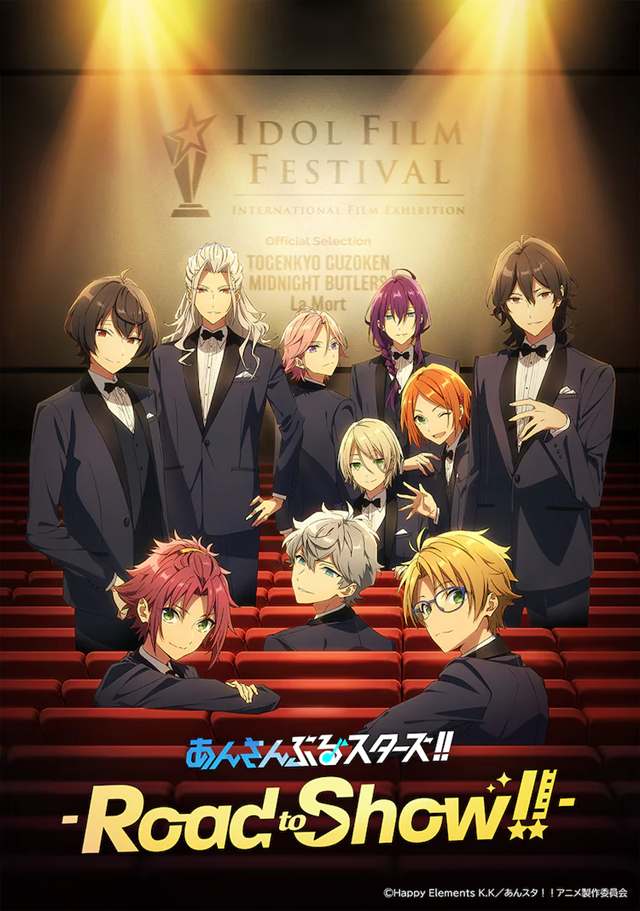 Imageboard illustration: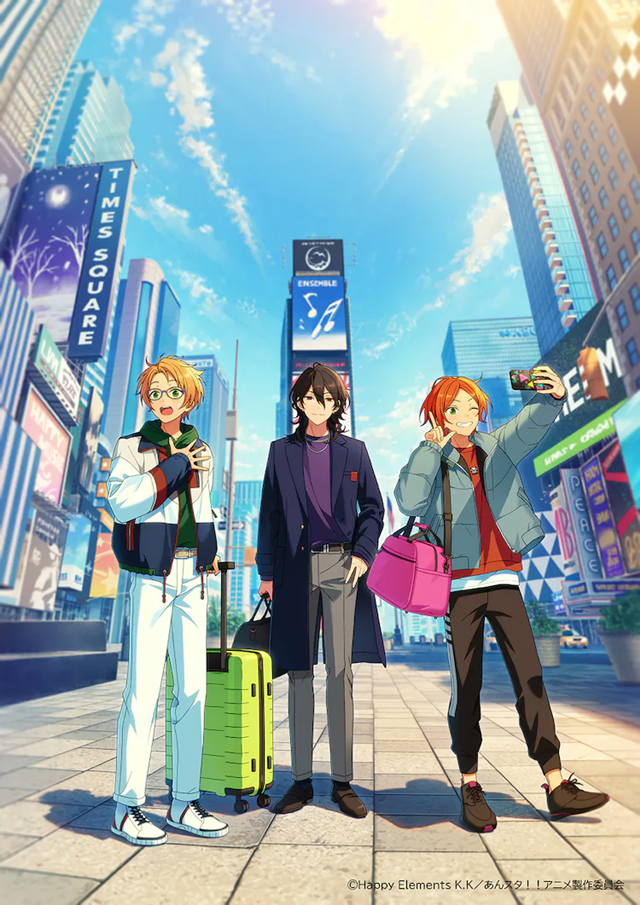 ---
Source: "Ensemble Stars!! -Road to Show!!" official website / Twitter
(C)2018 Happy Elements K.K/EnSta! Anime Production Committee