Tomohisa Taguchi (Akudama Drive) serves as the director at CLAP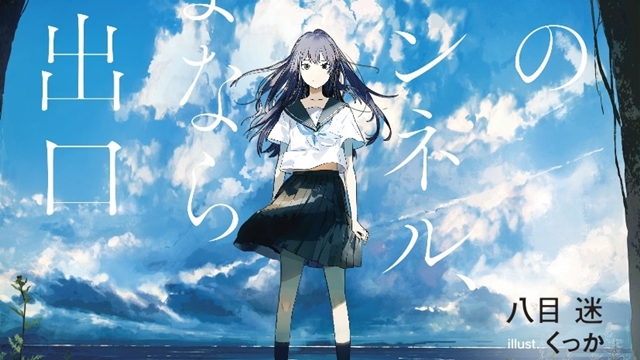 Japanese publisher Shogakukan announced today that an anime feature film adaptation of Mei Hachimoku's The Tunnel to Summer, the Exit of Goodbyes sci-fi novel is set to be released in Japan in the summer of 2022. Tomohisa Taguchi (Akudama Drive, Digimon Adventure: Last Evolution Kizuna) serves as the director at CLAP (Pompo: The Cinéphile) .
The novel won both the Gagaga Award and the Judges' Special Prize at the 13th Shogakukan Light Novel Awards in 2019, then published from Shogakukan's light novel imprint Gagaga Bunko in July of the year. Its English edition is scheduled to be published from Seven Seas Entertainment's light novel imprint Airship on May 10, 2022. The publisher's official webpage for the novel describes its synopsis as below:
Tono Kaoru heard a rumor: The laws of space and time mean nothing to the Urashima Tunnel. If you find it, walk through and you'll find your heart's desire on the other side…in exchange for years of your own life. On the night Kaoru just so happens to find himself standing in front of a tunnel that looks suspiciously like the one the rumor describes, he finds himself thinking of Karen, the sister he lost in an accident five years ago. To Kaoru's surprise, he's been followed by the new transfer student Anzu Hanaki, who promises to help him experiment with the mysterious tunnel–but what does she want from Kaoru in exchange? And what will he have left to give, after the tunnel's done with him?
Message from the novel author Mei Hachimoku:
"The Tunnel to Summer, the Exit of Goodbyes" is a story that was born from my single-mindedly tapping the keys, feeling frustrated by the passing of time. Never in my wildest dreams did I think that my heart-burning feelings at that time would lead to the production of the film like this. Director Taguchi and all the staff have been working passionately on this project. As a spectator, I am looking forward to the completion of the film.
Novel cover: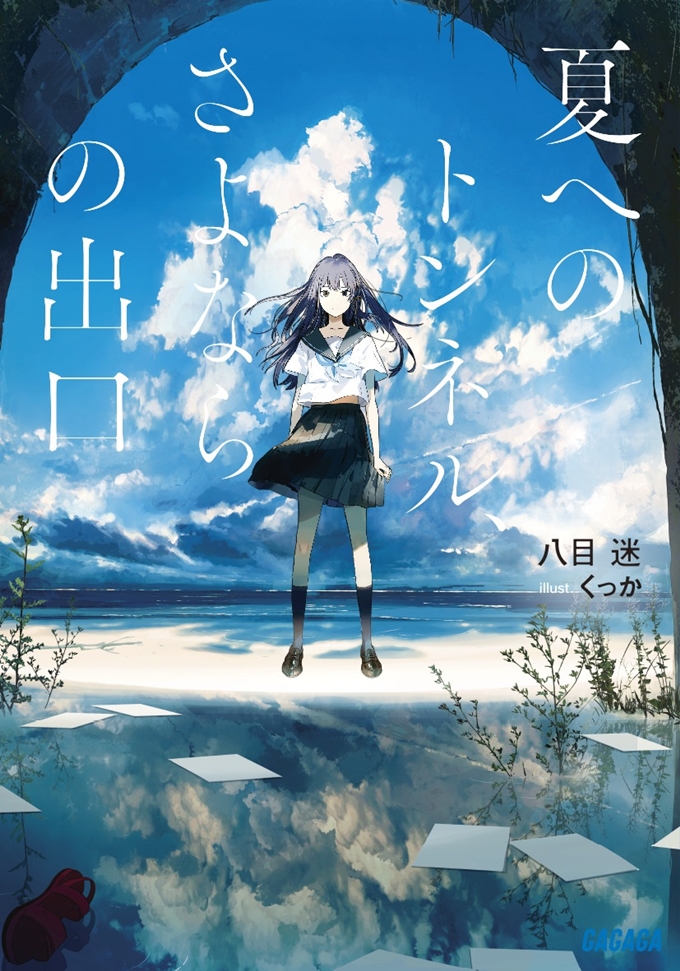 ---
Source: Shogakukan press release