Introduced as part of Fall/Winter 2021 Collection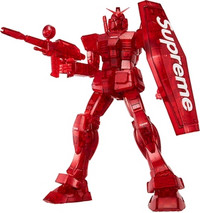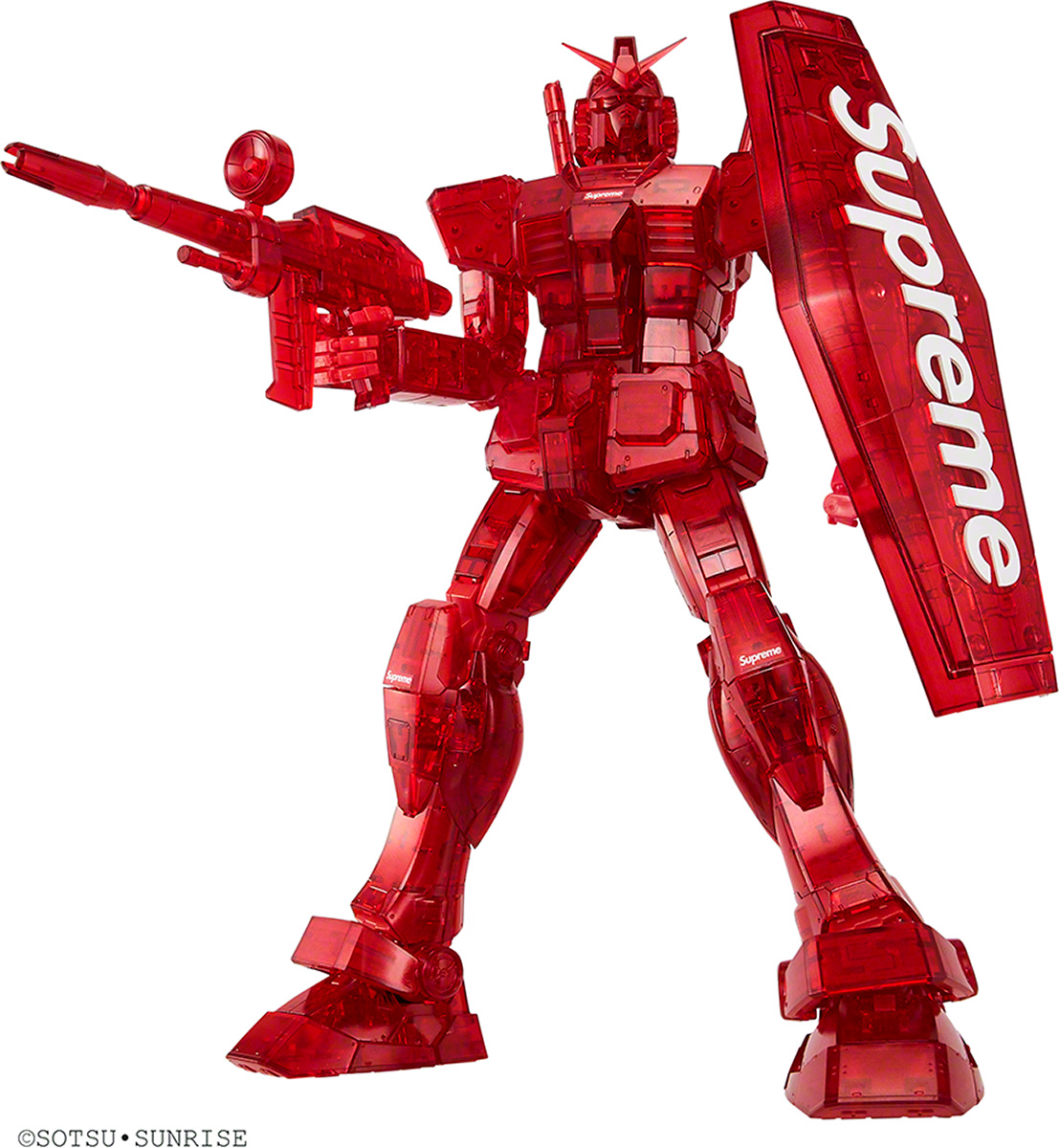 Venerable urban streetwear brand Supreme has announced its latest apparel and accessories collection for the Fall/Winter 2021 season and as always, throws its loyal fans/collectors/scalpers a bone in a unique item with every collection, and this year's collaboration item is none other than an official Gunpla collaboration with Sunrise/Bandai in the Supreme®/MG 1/100 RX-78-2 GUNDAM Ver.3.0 Gunpla.
The 1/100 scale plastic model kit features a recycled plastic inner frame and transparent red exterior. As a bonus, the Supreme logo can be assembled on the included shield and multiple logo sticker sizes are included. To celebrate the release, a new teaser video has been released on the brand's Instagram page featuring the fully assembled model in a stop motion battle. The kit will be released on Thursday, December 16th via Supreme flagship retail stores worldwide, as well as the online shop, should you be in a position to buy one.
SOURCES: Hypebeast, Supreme
©SOTSU•SUNRISE