"Digimon Illustration Competition" will be also held from December 2021 to February 2022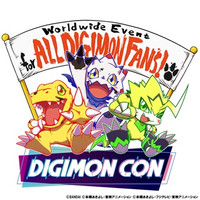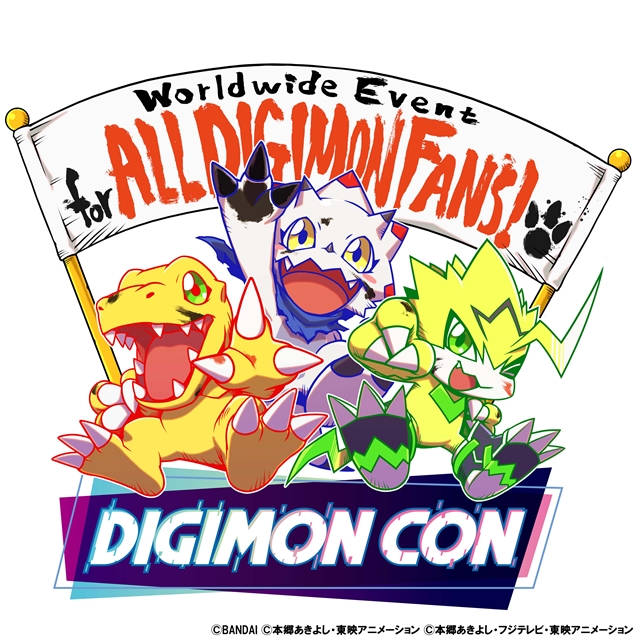 Bandai will be holding an online event "DIGIMON CON" for Digimon fans all over the world on its official YouTube channel from 10:00 on February 27, 2022 (JST) / 17:00 on February 26, 2022 (PST) / 20:00 on February 26, 2022 (EST). The event will be streamed in both English and Japanese (A portion of the content will vary between the English and Japanese versions).
The event's English website describes its purpose as: "The first iteration of DIGIMON CON seeks to be a celebration of all things Digimon, presenting a wide range of content for the enjoyment of people all over the world who love Digimon." Participation fee is free.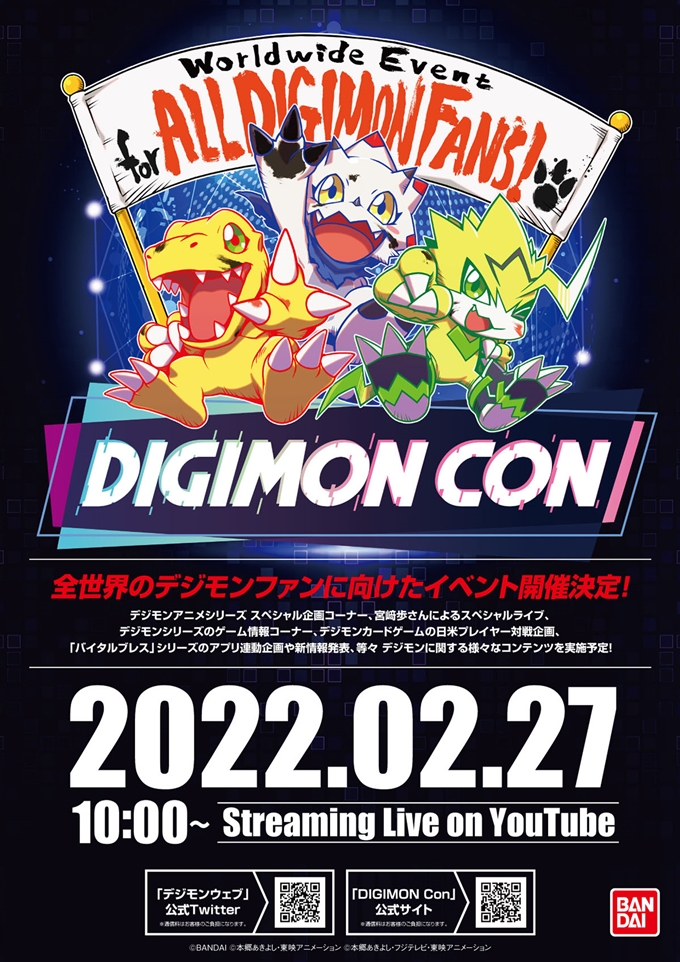 Content:
Digimon anime special planning segment
Digimon series game info segment
Digimon Vital Bracelet Series new info and special app-related planning segment
Announcement of the initial selection results of the Digimon Illustration Competition
Special live performance by singer Ayumi Miyazaki
---
In addition, the "Digimon Illustration Competition" will be held simultaneously in Japan and the U.S. from December 17, 2021 to February 7, 2022 (JST). The Grand Prize winner will receive a prize money of 300,000 yen (2,640 USD).
The theme is "Digimon's cool or cute scenes." Please choose one of the following eight Digimon and draw a cool or cute scene of each Digimon. The works that pass the 1st screening (about 30-50 works) will be announced during DIGIMON CON. Visit the special website for more information about this contest and application guidelines.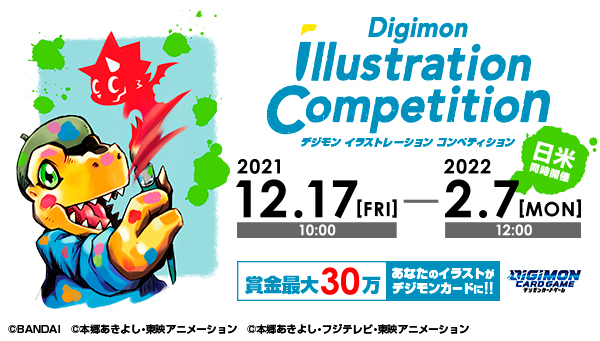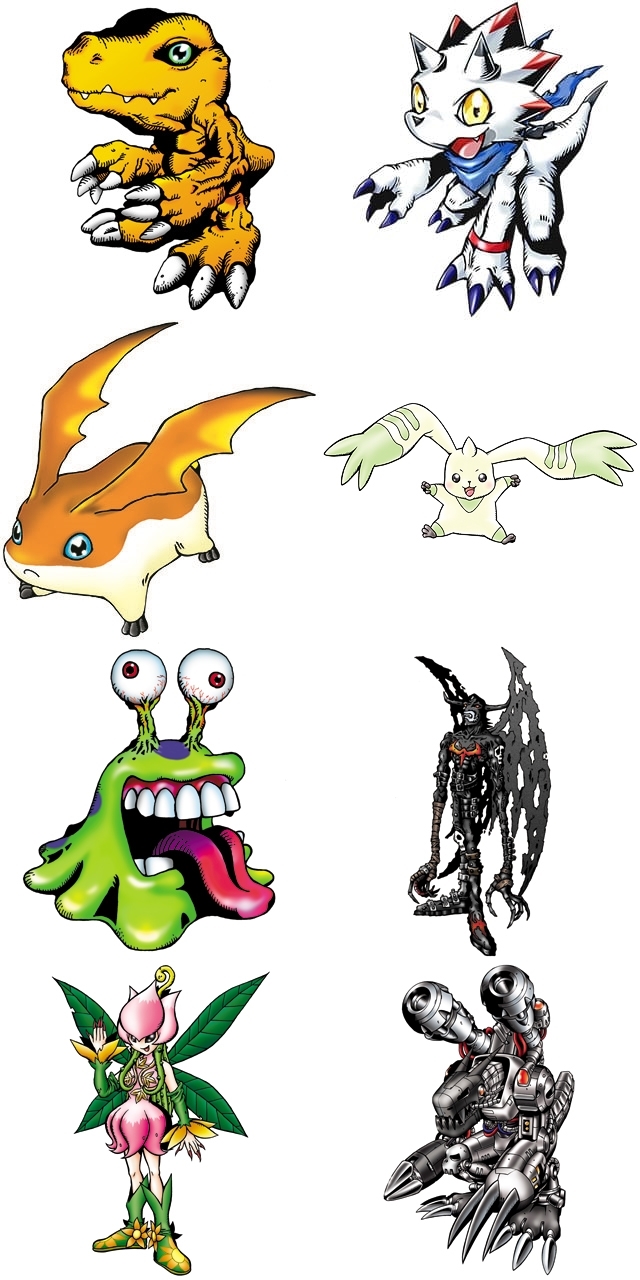 ---
Source: Bandai press release
©BANDAI ©Akiyoshi Hongo, Toei Animation