Attack on Titan Final Season Part 2, Ranking of Kings and more join the lineup!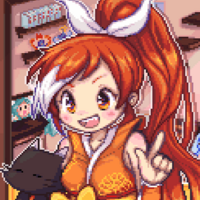 <NEW GAME> LOAD OPTIONS
PATCH UPDATE 1/4/22: Added Hakuoki: Demon of the Fleeting Blossom (Live Action), I'M KODAMA KAWASHIRI, Rusted Armors and Salaryman's Club to the lineup!

PATCH UPDATE 1/12/22: Added Tales of Luminaria the Fateful Crossroad to the lineup!