The tagline: "I fell in love with the sky and met my friends."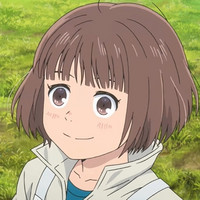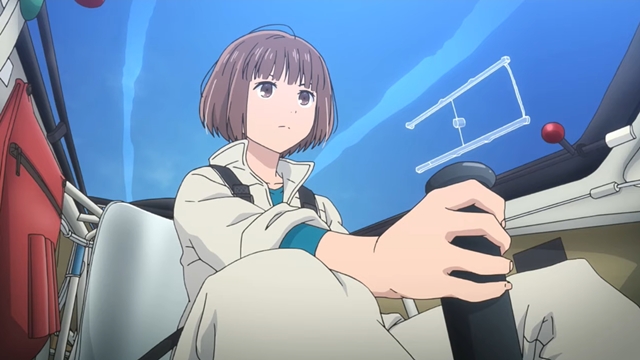 Following the announcement for its release date yesterday, the official website for the anime film adaptation of Kana Ozawa's Blue Thermal manga posted a main poster visual, and a two-minute full trailer introducing the film's theme song "Blue Thermal" performed by the four-member Japanese piano rock band SHE'S today. The band also provides the film's insert song "Beautiful Bird," which was already featured in the short MV clip.
The film tells a coming-of-age story set in the aviation club in Aonagi University, which competes for speed in a glider, an aircraft that flies by capturing rising air currents (thermals) without an engine. The tagline attached to the poster visual is "I fell in love with the sky and met my friends." And the new trailer shows a scene where the protagonist Tamaki flying a glider in the sky for the first time, her reunion with her older sister Chizuru Yano, and also introduces many other supporting characters.
The Masaki Tachibana (Princess Principal)-directed film is set to be released in Japan on March 4, 2022.
120-second full trailer:
60-second trailer:
30-second trailer:
Main poster visual:
━━✈︎
アニメ映画『#ブルーサーマル』
  ✧₊本予告映像解禁₊✧

無限に広がる空の美しさは必見✨
空に恋した大学生たちが紡ぐ青春ストーリー✈️

????声優#堀田真由#島﨑信長 #榎木淳弥#小松未可子 #小野大輔
????主題歌
「Blue Thermal」SHE'S

詳しくは▽https://t.co/1IP9AiGeNW#3月4日公開 pic.twitter.com/BLdsGTh0ON

— アニメ映画『ブルーサーマル』 (@eigabluethermal) December 22, 2021
Main Voice Cast:
Tamaki Tsuru: Mayu Hotta
Jun Kuramochi: Nobunaga Shimazaki
Daisuke Enoki: Junya Enoki
Yano Chizuru: Mikako Komatsu
Yo Asahina: Daisuke Ono
Yukari Muroi: Haruka Shiraishi
Ayako Maki: Yo Daichi
Eita Narihara: Ayumu Murase
Ryohei Nanba: Makoto Furukawa
Kaoru Mochida: Rie Takahashi
Harukaze Aihara: Taku Yashiro
Kaede Hatori: Kengo Kawanishi
Aonagi University Aviation Club Head Coach: Minori Terada
Insert song "Beautiful Bird" short MV:
---
Source: "Blue Thermal" anime film official website / Twitter
©2022"Blue Thermal" Production Committee