The series has printed more than 500,000 copies so far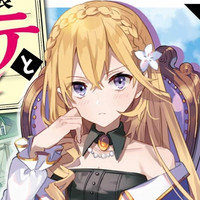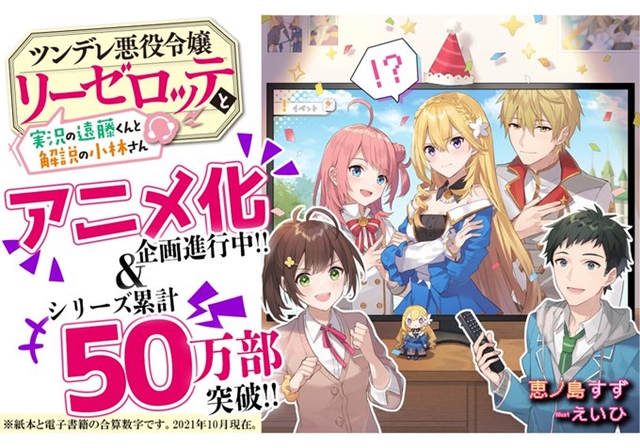 KADOKAWA announced today that an anime adaptation of Suzu Enoshima's Endo and Kobayashi Live! The Latest on Tsundere Villainess Lieselotte fantasy novel is now in the works. How and when it will be distributed are currently unknown.
The novel was released from KADOKAWA for two volumes in 2019 and has printed more than 500,000 copies so far. It ranked 10th in the tankobon category of Takarajimasha's Kono Light Novel ga Sugoi! annual ranking for 2020. Its manga adaptation illustrated by Rumiwo Sakaki has been serialized on the B's-LOG COMIC website and its latest fourth volume is set to be released on December 27, 2021.
The first volume of its English edition was digitally published by J-Novel Club on November 19, 2021, and the second volume is scheduled to follow on January 21, 2022. The publisher describes its synopsis as below:
One day, Crown Prince Sieg hears the Voices of the Gods out of the blue. Apparently, his fiancée Lieselotte is a "tsun de rais" villainess destined to meet her demise...and her sharp tongue is just a way of covering up her embarrassment. The prince can hardly contain himself after discovering Lieselotte's adorable hidden side. Little does he know, the heavenly beings that bestowed this knowledge unto him are actually high schoolers! Can he use their divine prophecy (let's play commentary) to save his betrothed and avoid a Bad End?!
『#ツンデレ悪役令嬢リーゼロッテと実況の遠藤くんと解説の小林さん』
/
????アニメ化企画進行中
  &シリーズ累計50万部突破!
\
隠したい本音がゲーム実況でダダ洩れる、新感覚・悪役令嬢コメディ!#ツンリゼ

▼特設サイト公開!https://t.co/qoNUziYFic

▼#えいひ 先生の記念イラスト到着! pic.twitter.com/Rwe4Z0mIYx

— カドカワBOOKS編集部 (@kadokawabooks) December 24, 2021
Rumiwo Sakaki, The illustrator of the manga adaptation celebrates the news on Twitter:
【!!!情報解禁!!!】
いつもツンリゼこと「ツンデレ悪役令嬢リーゼロッテと実況の遠藤くんと解説の小林さん」を応援してくださってありがとうございます!!
なんと!!!ツンリゼが!!!!!
アニメ化しまーーーーーーす!!!!!! pic.twitter.com/gBPjjH9Rlx

— さかき@ツンリゼ4巻12/27発売! (@sakakir) December 24, 2021
Novel 1st and 2nd volume covers: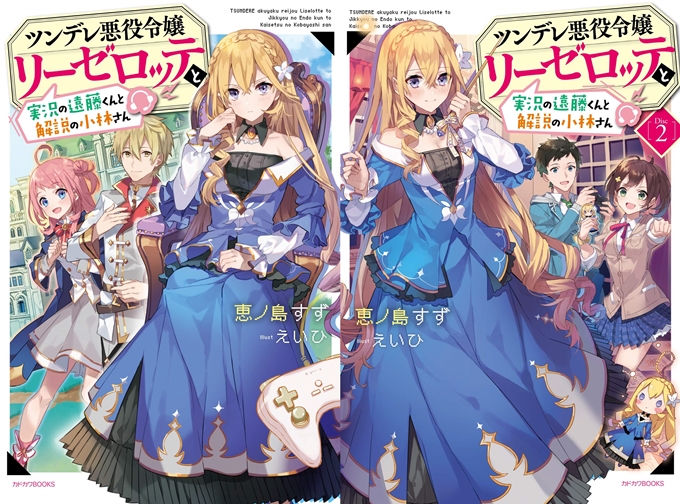 Manga 1st and 4th volume covers: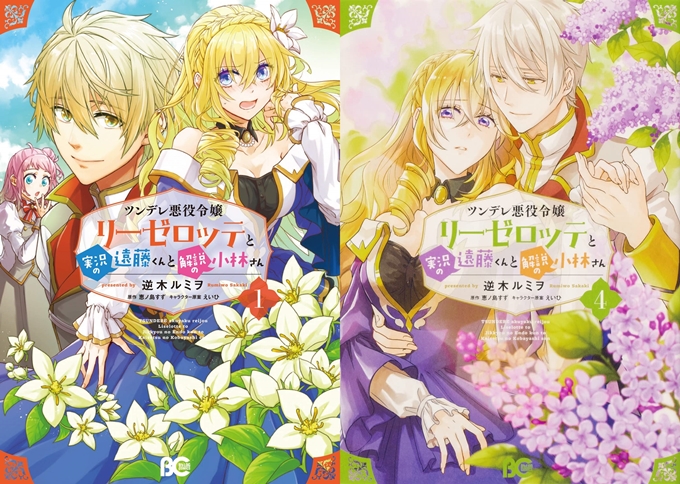 ---
Source: KADOKAWA BOOKS official website / Twitter
© Suzu Enoshima, Eihi, Rumiwo Sakaki
© KADOKAWA CORPORATION 2021