Kei Tanaka plays a high school teacher who wants to be killed by a high school girl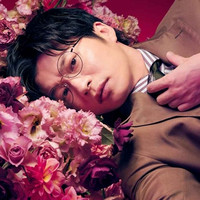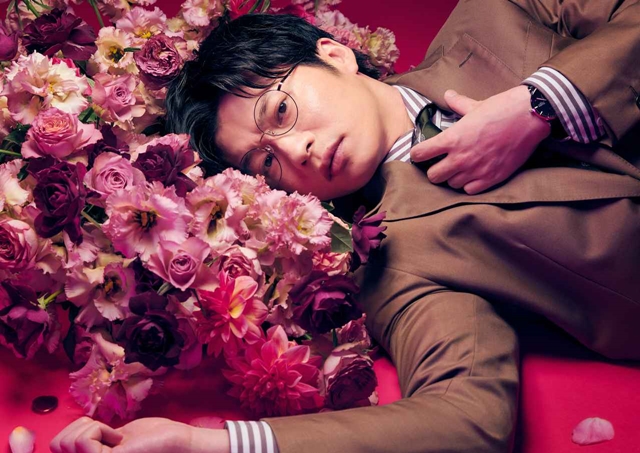 A live-action film adaptation of Usamaru Furuya's (Litchi☆Hikari Club) suspense manga Joshikousei ni Korosaretai (I Want To Be Killed by a High School Girl) is set to be released in Japan in April 2022. Hideo Jojo, who has mainly worked on adult films, is attached to direct on his own screenplay. A 15-second teaser trailer is now available on the film's official website.
Teaser trailer wit ha tagline "Are you ready to open the forbidden door?":
The manga was serialized in Shinchosha's bi-monthly magazine Go Go Bunch from 2015 to 2016, then compiled in two tankobon volumes. Its story centers on Haruto Higashiyama, who became a high school teacher because he wanted to be killed by a high school girl. While living his daily life as a popular teacher at school, he has been secretly and meticulously planning for nine years to realize the "ideal way to be killed." His two ideal conditions are: "It must be a perfect crime" and "He must be killed with her full effort". In a bright and peaceful school, the man's plan proceeds quietly and steadily.
37-year-old actor Kei Tanaka is cast as the protagonist, Haruto Higashiyama. "'Joshikousei ni Korosaretai' is not the kind of title you want to announce on Christmas Day!" said Tanaka, "It's such a disturbing title, but when I read the screenplay for the first time, it was an exciting story that made me really excited to start filming. I remember the days when I was amazed by the creepy yet cool atmosphere of the staff's art work and the director's attention to detail. The filming was over while I was spending my strange days after meeting my new role.... When I was in a daze for a while, a producer who was present at the editing of the first five minutes of the film said to me, 'Tanaka-san, this is a masterpiece.' I've done a lot of films, but I've never encountered a film that made someone say it was a masterpiece in just five minutes. I'm excited more to see the completion of the film."
⚠禁断の扉をひらく衝撃作⚠
  ????遂に映画化‼

主演 #田中圭
監督 #城定秀夫
原作 #古屋兎丸

꧁ #女子高生に殺されたい꧂
   2022年4月公開決定

????3名からのコメントも到着https://t.co/vU0T3DHeXM

女子高生に殺されたい高校教師、東山春人のスペシャル・ビジュアルも公開✨ pic.twitter.com/Zko8tqwIGr

— 映画『女子高生に殺されたい』 (@joshikoro_movie) December 23, 2021
Manga 1st & 2nd volume covers:
---
Source: "Joshikousei ni Korosaretai" live-action film official website / Twitter
© 2022 Nikkatsu
© Usamaru Furuya/Shinchosha