Sentai Filmworks was originally founded 2008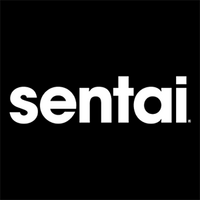 Variety reported today that the Houston-based anime licensing and distribution company Sentai Holdings, LLC — which includes Sentai Filmworks and streaming service HIDIVE — has been acquired by AMC Networks from the Cool Japan Fund.
"With strong industry relationships and access to key content creators in Japan, Sentai distributes and curates one of the anime industry's most diverse libraries of top trending and classic titles, with its content available on Crunchyroll, Hulu and Amazon Prime, among others," AMC Networks said in a statement. "Sentai's HIDIVE streaming service represents a strong new addition to AMC Networks' portfolio of fast-growing targeted offerings."
According to the AMC Networks statement, founder John Ledford, Griffin Vance and Paul Clinkscales will stay on their senior roles as the brand moves to AMC Networks.
In the same statement, Ledford said, "We are thrilled by AMC Networks' acquisition and are excited to be a part of their growth strategy. This acquisition will not change Sentai's mission to deliver the most exciting anime content to audiences around the world — it will expand it greatly and will give our content businesses more distribution, more partnerships, more scale and more reach. I could not be more pleased."
Sentai Filmworks was founded in 2008, with the streaming service HiDive launching in 2017.
Source: AMC Networks Press Release, Variety

---
Kyle Cardine is a Managing Editor for Crunchyroll. You can find his Twitter here.