O evento deste ano acontecerá em Ikebukuro, Tóquio, entre 11 e 14 de março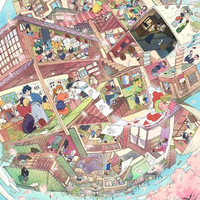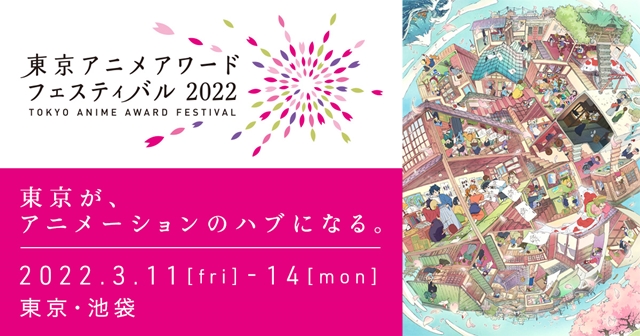 O site oficial do Tokyo Anime Award Festival 2022 (TAAF2022) anunciou recentemente que as votações para o "Anime Fan Award", da categoria de Anime do Ano, estão abertas! Você pode votar quantas vezes quiser entre até o dia 3 de fevereiro de 2022, mas apenas uma vez por dia! Basta ter uma conta no Twitter para votar.
Entre 1º de novembro e 2 de dezembro de 2021, o festival organizou uma votação pública para selecionar as 100 melhores séries (80 animes para TV e 20 filmes e OVAs) entre 446 obras de anime exibidas ou transmitidas no ano de 2021 (efetivamente entre 1 de outubro de 2020 a 30 de setembro de 2021). Ao total, foram 152.959 durante o período de 32 dias. Abaixo, você pode conferir o top 100!
Animes exibidos na televisão:
IDOLY PRIDE
IDOLiSH7 Second BEAT!・Third BEAT!
Akudama Drive
Assault Lily BOUQUET
Adachi and Shimamura
The Case Study of Vanitas
Vivy -Fluorite Eye's Song-
Umamusume Pretty Derby (2ª temporada)
Uramichi Oniisan
86
A3! SEASON AUTUMN & WINTER
SK∞
Mr. Osomatsu 3rd season
ODD TAXI
My Next Life as a Villainess: All Routes Lead to Doom! X
Kageki Shojo!!
Thus spoke Kishibe Rohan
Kirrato Pri☆Chan
Gintama THE SEMI-FINAL
Kemono Jihen
Golden Kamuy (3ª temporada)
Godzilla Singular Point
Is The Order A Rabbit? BLOOM
The Quintessential Quintuplets∬
Miss Kobayashi's Dragon Maid S
Sonny Boy
SHAMANKING
Shadows House
JUJUTSU KAISEN
The Aquatope on White Sand
Attack on Titan The Final Season
Super Cub
Zombie Land Saga Revenge
SSSS.DYNAZENON
Chocomatsu-san ~Valentine chapter~
Chocomatsu-san ~White Day chapter~
D4DJ First Mix
Heaven Official's Blessing
That Time I Got Reincarnated as a Slime (2ª temporada)
Heaven's Design Team
Tokyo Revengers
Dr.STONE STONE WARS (2ª temporada)
Dragon Quest The Adventure of Dai
Tropical-Rouge! Precure
Non Non Biyori Non Stop
Haikyu!! TO THE TOP (4ª temporada)
Backflip!!
Cells at Work!
Cells at Work! BLACK
Yashahime: Princess Half-Demon
BEASTARS(2nd season)
Higurashi: When They Cry (Gou & Sotsu)
Pretty Boy Detective Club
Hypnosis Mic -Division Rap Battle-Rhyme Anima
Pui Pui Molcar
Fairy Ranmaru
To Your Eternity
Black Clover
Fruits Basket The Final
Bungo Stray Dogs Wan!
Hetalia World★Stars
My Hero Academia (5ª temporada)
Horimiya
MARS RED
Welcome to Demon School! Iruma-kun (2ª temporada)
Sleepy Princess in the Demon Castle
Magia Record: Puella Magi Madoka Magica Side Story (2ª temporada)
The Journey of Elaina
Grandmaster of Demonic Cultivation
Mushoku Tensei: Jobless Reincarnation
Talentless Nana
Detective Conan
Moriarty the Patriot
Laid-Back Camp SEASON2
Love Live! Superstar!!
Love Live! Nijigasaki High School Idol Club
Re:ZERO -Starting Life in Another World- 2nd season (second half)
World Trigger 2nd season
Wonder Egg Priority
ONE PIECE
Filmes e OVAs:
Pompo: The Cinéphile
Gils und Panzer das Finale 3rd episode
Mobile Suit Gundam Hathaway
Gintama THE FINAL
Demon Slayer: Kimetsu no Yaiba – The Movie: Mugen Train
Revue Starlight
BanG Dream! Episode of Roselia」I:Yakusoku/II:Song I am
BanG Dream! FILM LIVE 2nd Stage
Fate/Grand Order - Divine Realm of the Round Table: Camelot
Free!-the Final Stroke- 1st chapter
Evangelion: 3.0+1.0 Thrice Upon a Time
Natsume's Book of Friends: The Waking Rock and the Strange Visitor
White Snake
Fate/Grand Order - Grand Temple of Time: Solomon
Princess Principal: Crown Handler 1st & 2nd chpater
My Hero Academia: World Heroes' Mission
Detective Conan The Scarlet Bullet
BELLE
Ryoma! The Prince of Tennis
The Legend of Hei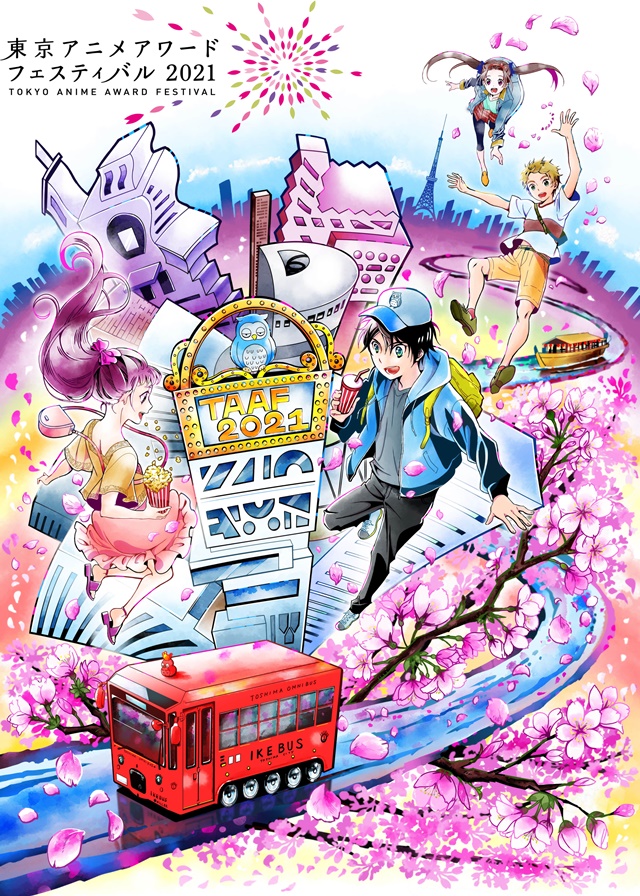 O Tokyo Anime Award Festival (TAAF), que acontecerá pela nona vez em 2022, é um festival internacional de animação desenvolvido com base no Tokyo Anime Awards, que era realizado como parte do evento Tokyo International Anime Fair entre 2002 e 2013. O site oficial do evento afirma que seu objetivo é "descobrir e desenvolver novos talentos, contribuir para a promoção da cultura e da indústria da animação e expressar a atratividade de Tóquio através da promoção do turismo na cidade".

Fonte: Site oficial do Tokyo Anime Award Festival
---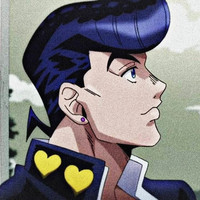 José S. (Skarz) é o editor-chefe da Crunchyroll.pt. Formado em Letras, não consegue se lembrar de um momento da sua vida em que mangás e animes não fizeram parte dela. Você pode encontrá-lo no Twitter em @_skarz.