"Bungo Stray Dogs BEAST" and "Mashin Hero Wataru" fail to rank in the top 10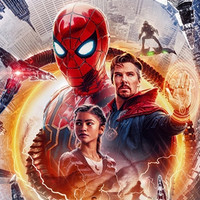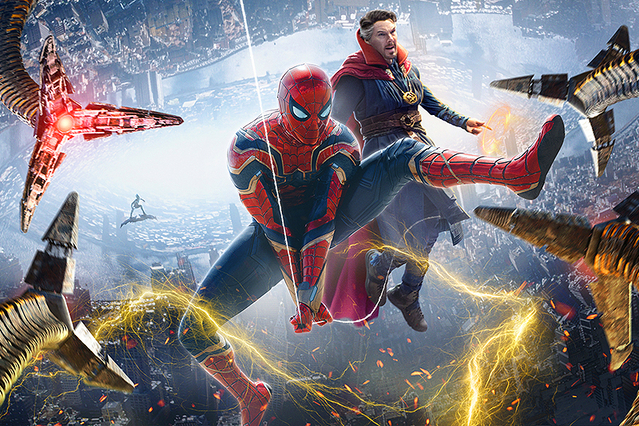 Spider-Man: No Way Home, the 27th film in the Marvel Cinematic Universe (MCU), earned an impressive 950 million yen (8.25 million USD) on 584,000 admissions on its first Saturday and Saturday, which was almost as good as the first Saturday-Sunday gross of Avengers: Endgame, the highest-grossing MCU film of all time.
The third Spider-Man film starring Tom Holland takes the No.1 spot from JUJUTSU KAISEN 0, which had dominated the Japanese box office for two consecutive weeks since its release on December 24, 2021. The film drew 1,116,000 audience and earned 1,692 billion yen (14.66 million USD) in its first four days and has already become the 11th top-grossing MCU film in Japan.
In its third weekend, JUJUTSU KAISEN 0 earned 644 million yen (5.58 million USD) on 449,000 admissions, bringing its total to 7,714,084,650 yen (66.87 million USD) with 5,671,950 ticket sale. It has already become the second top-grossing Japanese film of 2021, surpassing Detective Conan: The Scarlet Bullet (7.65 billion yen). If the pace continues at this rate, the film could reach the ten billion yen mark by the end of the month.
Bungo Stray Dogs the Movie BEAST, the first live-action film inspired by the Bungo Stray Dogs manga series created by Kafka Asagiri (story) and Sango Harukawa (arts), and Mashin Hero Wataru: The Seven Spirits of Ryujinmaru -Reunion-, a compilation film based on the nine-episode web anime series in 2020, were released in Japan on January 7, but both films failed to rank in the top 10.
---
Weekend box office Top 10 in Japan (January 8-9, 2022)
(ticket sales basis)
1 (new). "Spider-Man: No Way Home" - 1.69 billion yen
2 (1). "JUJUTSU KAISEN 0" - 7.71 billion yen
3 (2). "99.9 Keiji Senmon Bengoshi The Movie" - 1.7 billion yen
4 (5). "The Boss Baby: Family Business"
5 (6). "Anata no Ban desu: The Movie" - 1.8 billion yen
6 (4). "The King's Man" - 540 million yen
7 (3). "The Matrix Resurrections" - 1.18 billion yen
8 (9). "ARASHI Anniversary Tour 5×20 FILM 'Record of Memories'" - 4.01 billion yen
9 (new). "Thunderbirds: The Anniversary Episodes / Introducing Thunderbirds, The Abominable Snowman, The Stately Homes Robberies"
10 (7). "Venom: Let There Be Carnage" 1. 8 billion yen
"Bungo Stray Dogs the Movie BEAST" trailer:
"Mashin Hero Wataru: The Seven Spirits of Ryujinmaru -Reunion-" trailer:
---
(C)2021 CTMG. (C) & TM 2021 MARVEL. All Rights Reserved.
©"Bungo Stray Dogs the Movie BEAST" Production Committee
© Sunrise, R