The all-new film is scheduled to open in Japan on March 4, 2022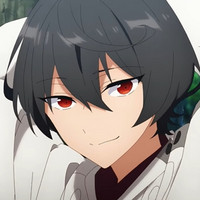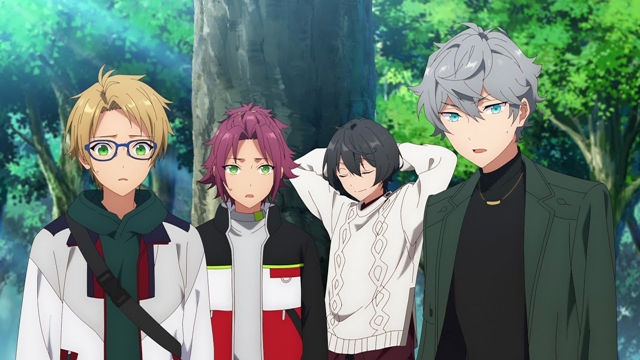 The official website for the anime adaptation project based on Happy Elements' male idol-themed game franchise Ensemble Stars!! has posted a 100-second full trailer for its forthcoming all-new anime feature film titled Ensemble Stars!! -Road to Show!!-.
In addition to the scenes where the idols, who visit New York to participate in the Idol Film Festival, attending the awards ceremony and party in dinner jackets, enjoying sightseeing, and a suspicious figure in a red hoodie creeps up on them, the clip also introduces the film's theme song "Life is so Dramatic!!" sung by the 10-member special unit SCREEN10.
The members of the unit are - Aira Shiratori (CV: Kohei Amasaki), Kohaku Oukawa (Tasuku Kaito), Hinata Aoi (Soma Saito), Makoto Yuki (Showtaro Morikubo), Mao Isara (Yuki Kaji), Mayoi Ayase (Chiharu Shigematsu), Ritsu Sakuma (Daiki Yamashita), Izumi Sena (Masami Ito), Rei Sakuma (Toshiki Masuda), and Nagisa Ran (Junichi Suwabe).
The Masakazu Hishida (KING OF PRISM -Shiny Seven Stars-)-directed film is set to be released in Japan on March 4, 2022, then the "Music Collection" CD containing the theme song and the soundtrack music will be available on March 10.
The film's official website describes its story as below:
"Tougenkyo Guzou Ken (Shangri-la Idol Fist)," "Mayonaka no BUTLERS (Midnight Butlers)," and "La Mort," the three films in which the Ensemble Square's idols appeared, were nominated for the Idol Film Festival (IFF), an annual idol film festival held in New York. In order to attend the award ceremony, the idols who were chosen to represent the films headed to New York.
After participating in the film festival and reception party, the idols head out to various places in New York City to enjoy some sightseeing before the awards ceremony, but a suspicious shadow creeps up on them...
The film's key visual: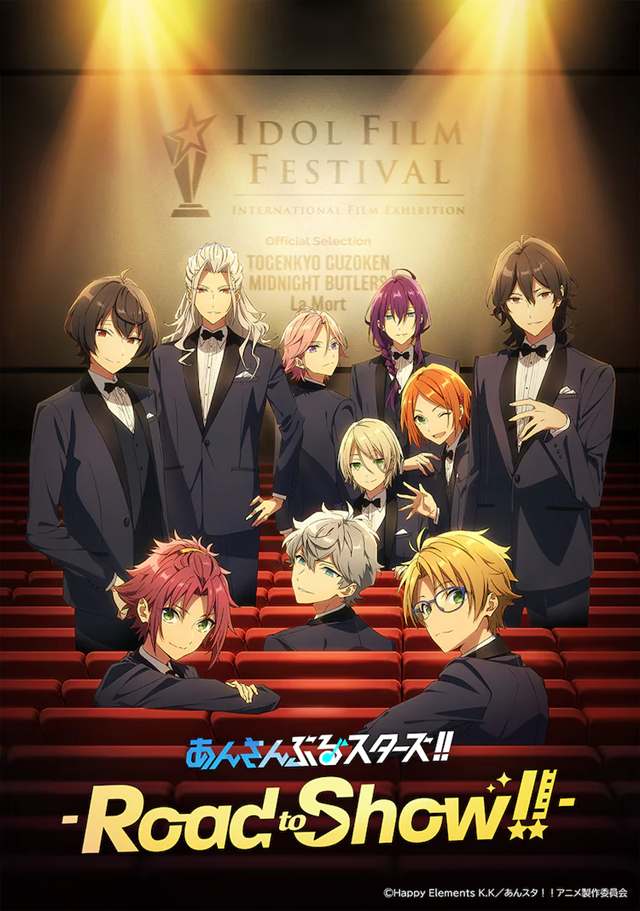 ---
Source: "Ensemble Stars!! -Road to Show!!" official website
(C)2018 Happy Elements K.K/EnSta! Anime Production Committee