Sub and dub versions of the film will be available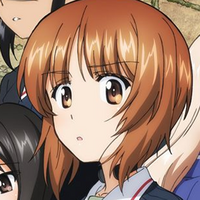 Oarai Girls' High fights on in Girls und Panzer das Finale - Part 2. Where? On HIDIVE! When? Literally next week!
The second in the series's three-film trilogy will drop February 21 at 17:00 UTC — that's 9am Pacific, noon Eastern. Both subbed and dubbed versions will be available to watch in the United States & Canada, the United Kingdom, Ireland, Australia, New Zealand, South Africa, the Netherlands, and Scandinavia.
A summary of the film, courtesy of Sentai's "tankery enthusiasts":
"After falling for BC Freedom High's clever deception, the Oarai Girl's High tank-maidens find themselves faced with an entirely different battlefront than expected. However, Yukari suspects that any bluff that could have been carried out so easily by so many people must have some basis in fact. So, as the other school teams prepare for combat across the competition, Oarai digs down with a plan to undermine the groundwork beneath their opposition."
More details on territories and how to watch are available at the HIDIVE website.
Source: HIDIVE.com