Shosuke Murakami (One Week Friends) is attached to direct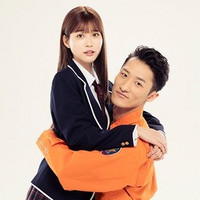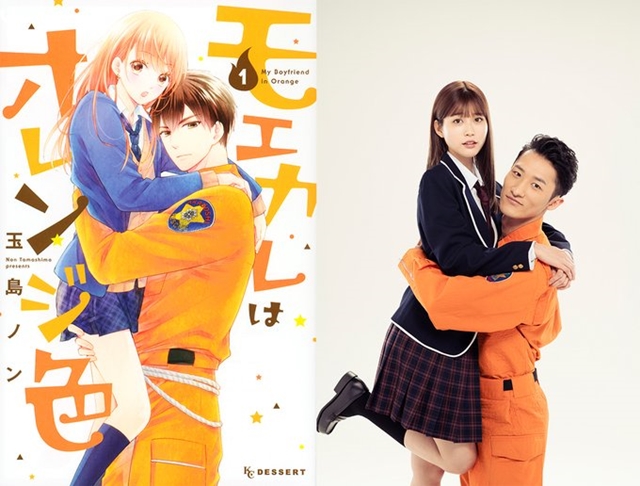 A live-action film adaptation of Non Tamashima's romance shoujo manga Moekare wa Orange-iro / My Boyfriend is Orange is scheduled to be released in Japan on July 8, 2022. Hikaru Iwamoto, a 28-year-old member of Johnny & Associates' boy idol group Snow Man, is cast as the male protagonist Kyosuke Ebihara, while 19-year-old fashion model Meru Nukumi is cast as the main heroine Moe Sasaki.
This is Iwamoto's first starring role in a film on his own (He will star in the forthcoming live-action film adaptation of Mr.Osomatsu along with the other members of Snow Man), and for Nukumi, it is also her first film appearance. Shosuke Murakami, who recently worked on the live-action film/TV drama adaptations of Matcha Hazuki's One Week Friends and Oreco Tachibana's Promise Cinderella, is attached to direct.
The manga has been serialized in Kodansha's monthly shoujo manga magazine Dessert since 2016, and its latest 12th tankobon volume is set to be released on April 13, 2022. The story centers on Moe Sasaki, a high school girl who moves in with her family after the death of her father. Unable to get along with her classmates, Moe was a "loner" until she was rescued by Kyosuke Ebihara, a firefighter, at her high school's fire drill. Although he is blunt, Kyosuke is kind and mature, and he gradually gives her courage, and she becomes more and more attracted to him as she tries to break free from being a loner.
The manga author Tamashima says, "Moekare is going to be a movie. I still can't believe it, but I'm really, really happy. I'm sure there will be a lot of different twists and turns from the original story, and expressions that only live-action can offer. I'm really looking forward to the day when I can see the cool Oranges and the cute Moe on the big screen!"
┈┈┈┈┈┈┈┈┈┈┈┈┈┈
映画『#モエカレはオレンジ色』
????2022年7月8日(金)公開決定????
┈┈┈┈┈┈┈┈┈┈┈┈┈┈
今度の恋は、
超シャイな消防士【#モエカレ】×ぼっちJK!
絶賛連載中の人気コミックスが
満を持して初の映像化✨

????#岩本照 (#SnowMan)×#生見愛瑠
ティザービジュアル解禁! pic.twitter.com/9RdiuQUBXd

— 映画『モエカレはオレンジ色』公式 (@moekare_movie) February 18, 2022
Photo session for the key visual:
---
Sources: "My Boyfriend is Orange" live-action film official website / Twitter, Shochiku official YouTube channel
©2022 Movie "My Boyfriend is Orange" Production Committee