The DVD/Bly-ray will be available on July 27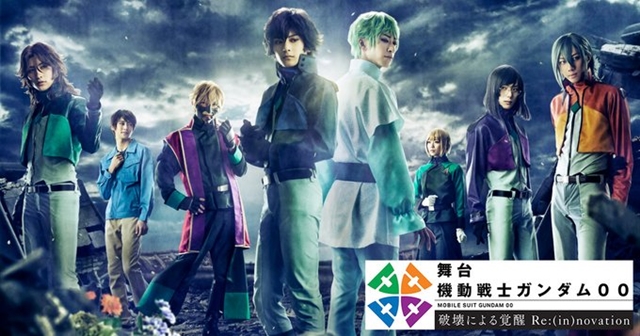 Although the first two days were cancelled, the following performances of the second stage play adaptation of Sunrise's Mobile Suit Gundam 00 anime series were successfully held at New National Theatre in Tokyo from February 7 to 14.
Following the very successful sold-out first show "Hakai ni yoru Saisei (Regeneration by Destruction) -Re:Build" in 2019, the second show "Mobile Suit Gundam 00: Hakai ni yoru Kakusei (Awakening by Destruction) - Re: (in)novation" was originally planned to be held at New National Theatre in Tokyo from July 17 to 26, 2020, but all performances were canceled and newly set to be performed at the same venue from February 5 to 14, 2022. However, its first two-day performances on February 5 and 6 were canceled because two staff members were confirmed to be tested positive for the COVID-19 pandemic.
The second play's DVD/Blu-ray is set to be released on July 27, 2022. For those wo can't wait for the release, a 12-minute digest clip is now streamed on YouTube.
舞台『機動戦士ガンダム00 -破壊による覚醒-Re:(in)novation』

大千穐楽が無事に終了し、キャスト36名+1名、スタッフ全員で全10公演を駆け抜けることができました。

劇場、配信でご観劇いただきました皆様、誠にありがとうございました。
皆様とこの公演との「対話」に心からの感謝を。#ダブステ pic.twitter.com/IqxlzBiQSj

— 舞台『機動戦士ガンダム00』 (@stage_g00) February 14, 2022
---
Source: "Mobile Suit Gundam 00" stage play official website / Twitter
©Sotsu, Sunrise