The play's DVD/Blu-ray will be available on June 22, 2022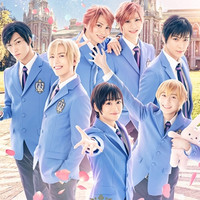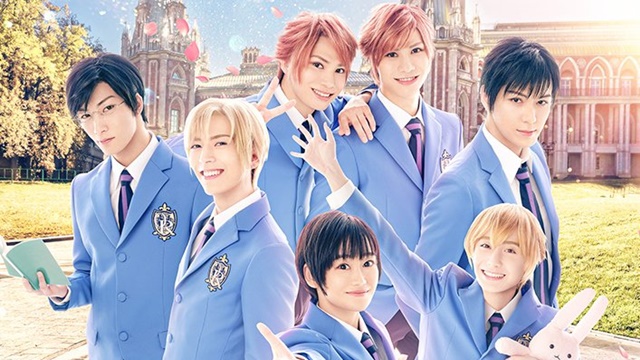 12 years after the conclusion of Bisco Hatori's romantic comedy manga Ouran High School Host Club, its musical adaptation was performed at The Galaxy Theater in Tokyo from January 15 to 23, 2022. Prior to its DVD/Blu-ray release on June 22, 2022, the special show's digest clip is now streamed on YouTube for a limited time.
Musical Ouran High School Host Club was originally scheduled to be performed at Mielparque Hall Osaka on January 29 and 30 as well. However, as a result of PCR testing of all cast and staff, two people were found positive for COVID-19 and it was decided to cancel both days of performances.
歌劇『桜蘭高校ホスト部』海外向け期間限定PV(for J-LODlive)を公開しました。
是非ご覧ください。

"Musical Ouran High School Host Club" has been released for a limited time PV (for J-LOD live) .

You can check it out here :https://t.co/svk3yYr00d

— 歌劇『桜蘭高校ホスト部』 (@ouran_m) February 25, 2022
Main visual: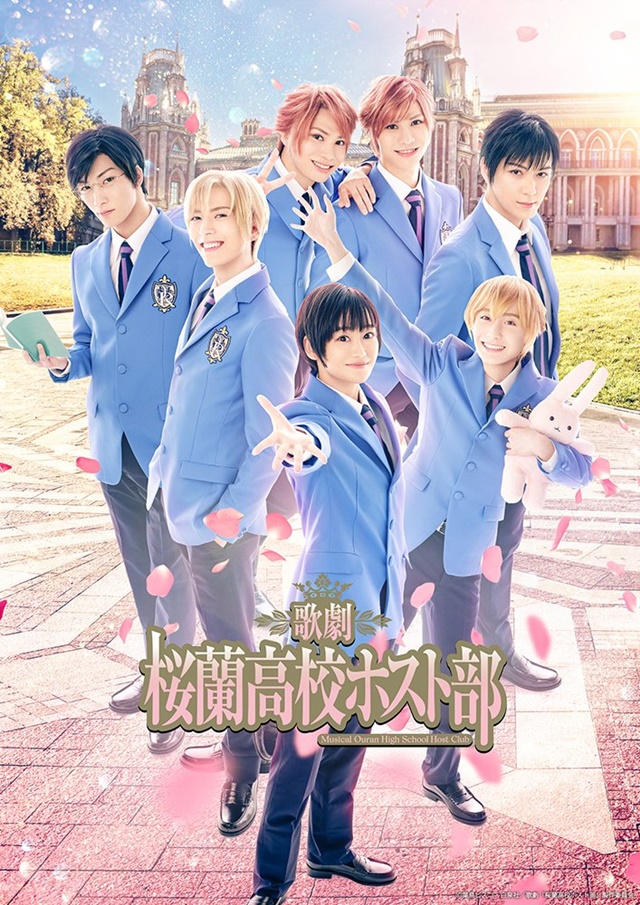 PV:
Main cast:
Haruhi Fujioka: Yuka Yamauchi
Tamaki Suoh: Junya Komatsu
Kyoya Ohtori: Masamichi Satonaka
Hikaru Hitachiin: Yu Futaba
Kaoru Hitachiin: Kaname Futaba
Mitsukuni Haninotsuka: Eito Konishi
Takashi Harunozuka: Sho Kato
Umehito Nekozawa: Shoichiro Oumi
Renge Houshakuji: Mizuki Saito
Takeshi Kuze: Yusuke Kashiwagi
Ryoji "Ranka" Fujioka Ryouji: Kohei Houzuki
---
Sources: "Musical Ouran High School Host Club" official website / Twitter
©Bisco Hatori, HAKUSENSHA/"Musical Ouran High School Host Club" Production Committee