The new season "-Ultra Romantic-" will arrive on Japanese TV on April 8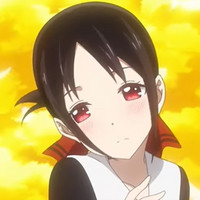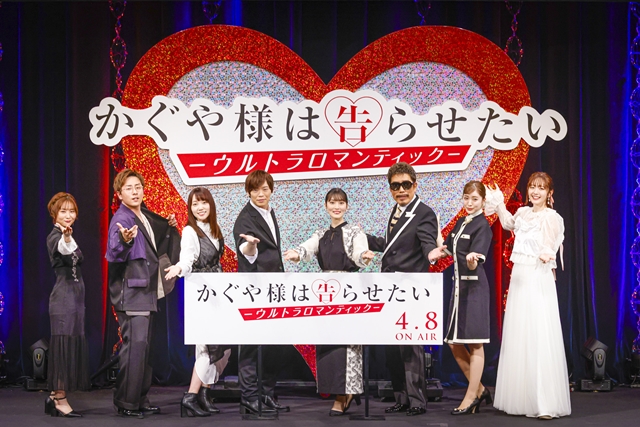 The world premiere event for KAGUYA-SAMA: LOVE IS WAR -Ultra Romantic-, the highly-anticipated TV anime third season based on Aka Akasaka's romantic comedy manga, was held at KOTORI Hall in Tokyo on March 18. The next morning, the anime's main trailer featuring its OP and ED theme songs was posted on YouTube.
The new OP theme song "GIRI GIRI" is sung by Masayuki Suzuki, along with his new duet partner, Suu, the vocalist/guitarist of the three-member Japanese rock band SILENT SIREN. Suzuki previously sang the first season's OP theme "Love Dramatic" with Rikka Ihara and the second season's OP theme song "Daddy! Daddy Do!" with Airi Suzuki.
Suu says, "I was so happy and surprised when I was asked to work with Masayuki Suzuki-san on 'GIRI GIRI'! I was nervous because I had never danced before and this was my first time singing in this style, but Suzuki-san was kind enough to ease my nerves and I was able to enjoy singing and dancing! I have also watched 'Kaguya-sama,' so I will do my best to sing along with the anime and convey the quality of the song!"
Meanwhile, the ED theme song "Heart wa Oteage (My Heart is Not Up For It)" is sung by Airi Suzuki, who sang the second season's OP theme with Masayuki Suzuki. "I am very happy to be involved with Kaguya-sama following the second season's 'DADDY! DADDY! DO!," Airi Suzuki says. "This is the first time for Airi Suzuki to be in charge of an anisong by herself. Moreover, this is the 'Kaguya-sama' series to which I have a strong emotional attachment. When I heard about the offer, I was so happy, excited, and eager to have people listen to this song!"
Masayuki Suzuki: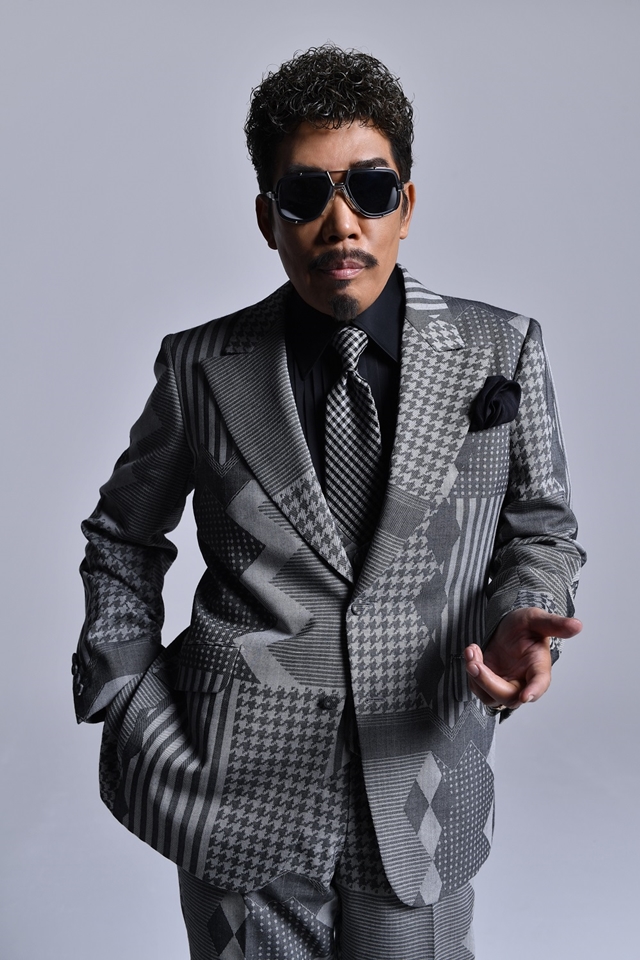 Suu: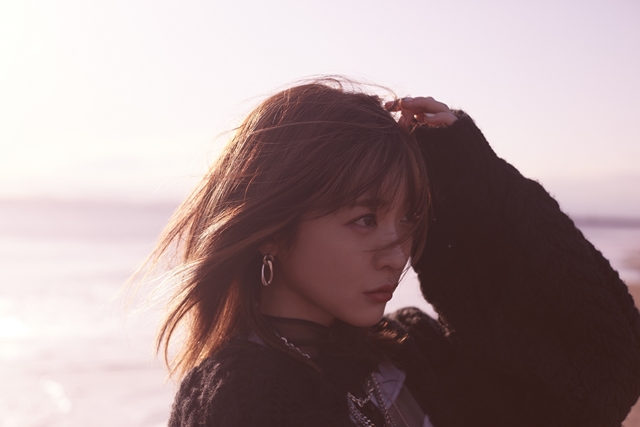 Airi Suzuki: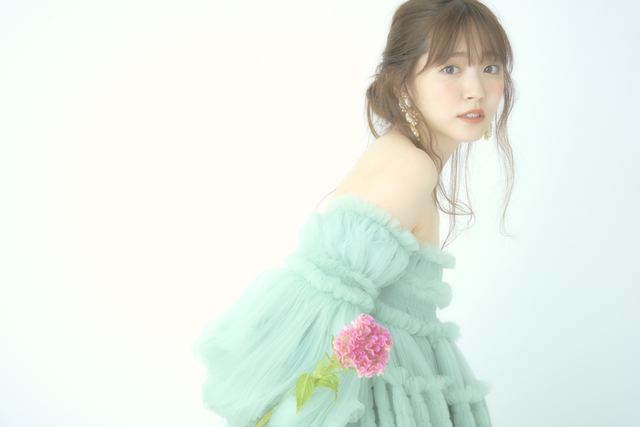 Photos from the event: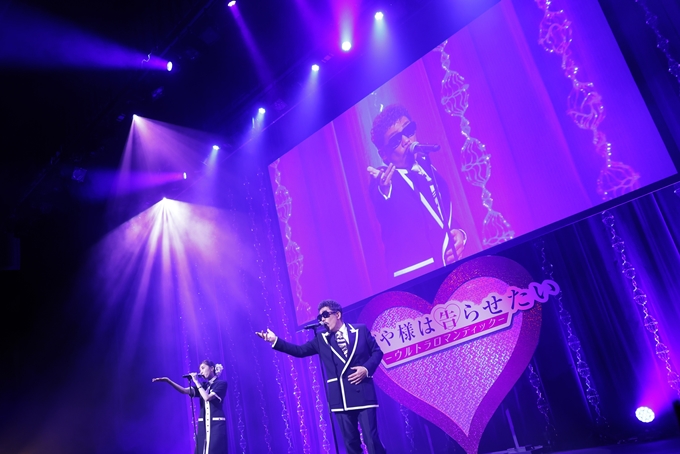 Following the first season in 2019 and the second season in 2020, the third season KAGUYA-SAMA: LOVE IS WAR -Ultra Romantic- is scheduled to premiere on April 8, 2022.
Key visual: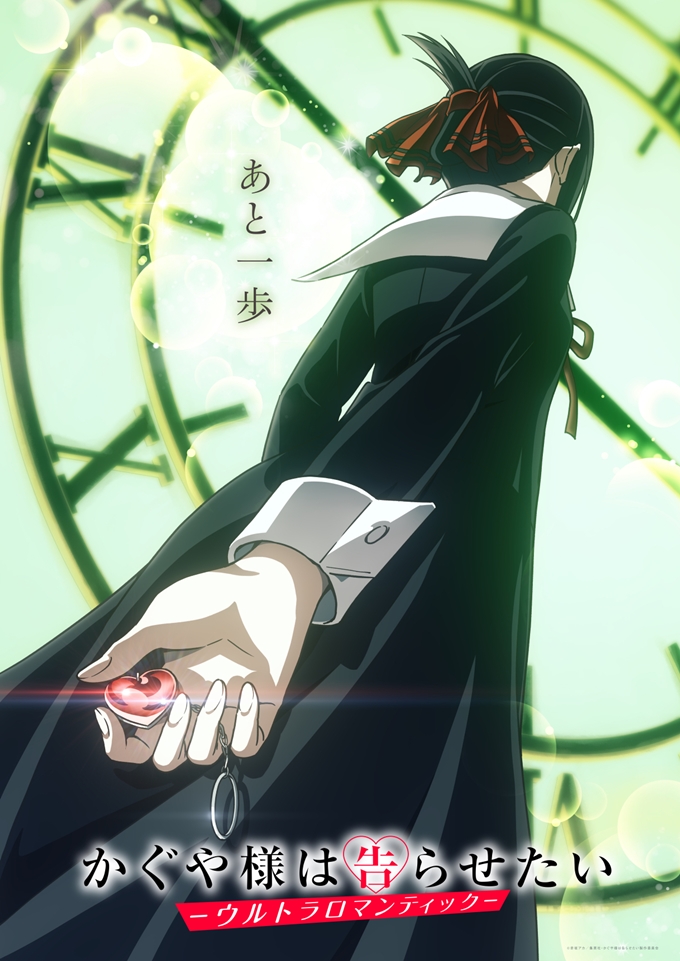 |◤#かぐや様は告らせたい
-ウルトラロマンティック-◢|

 ????♡࿐°̥♦︎☆ °̥ ☆♦︎°̥♡????
   「GIRI GIRI」
     &
 「ハートはお手上げ」
音源使用の本予告を公開!
 ????♡࿐°̥♦︎☆ °̥ ☆♦︎°̥♡????

    あと一歩

https://t.co/DPsdIaAERk

#かぐや様 pic.twitter.com/ltKtuqFnG2

— アニメ「かぐや様は告らせたい」公式 (@anime_kaguya) March 18, 2022
---
Source: Epic Record press release, Aniplex official YouTube channel
©Aka Akasaka/SHUEISHA, PROJECT KAGUYA