Yoshihiro Takamoto (BEELZEBUB) serves as director at PRA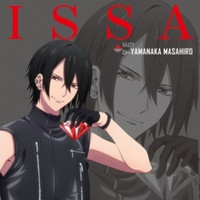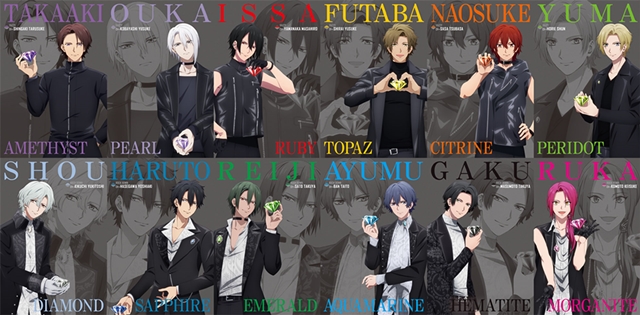 18 months after the initial announcement back in November 2020, VAZZROCK THE ANIMATION, a new TV anime series featuring the Tsukino Talent Production's (TSUKIPRO for short) another two male idol units - VAZZY and ROCK DOWN -, is confirmed to set to premiere on TOKYO MX and BS Nittele in Japan in the fall of 2022. The "VAZZROCK" series was launched in 2018 and has released more than 30 character song CDs in Japan.
The 13-episode anime follows the daily lives of the 12 members of the two units as they prepare for the upcoming "VAZZROCK LIVE FLAWLESS" in three months. Each episode focuses on a different duo, with each relationship explored in depth.
Episode 1-2: Takaaki Mamiya (CV: Tarusuke Shingaki) & Ouka Kira (CV: Yusuke Kobayashi) from VAZZY
Episode 3-4: Shou Onoda (CV: Yukitoshi Kikuchi) & Haruto Kujikawa (CV: Yoshiaki Hasegawa) from ROCK DOWN
Episode 5-6: Issa Kiduku (CV: Masahiro Yamanaka) & Futaba Kiduku (CV: Yusuke Shirai) from VAZZY
Episode 7-8: Reiji Amaha (CV: Takuya Sato) & Ayumu Tachibana (CV: Taito Ban) from ROCK DOWN
Episode 9-10: Naosuke Oyama (CV: Tsubasa Sasa) & Yuma Shirase (CV: Shun Horie) from VAZZY
Episode 11-12: Gaku Oguro (CV: Takuya Masumoto) & Ruka Nadumi (CV: Keisuke Komoto) from ROCK DOWN
Episode 13: "VAZZROCK LIVE FLAWLESS"(live concert episode)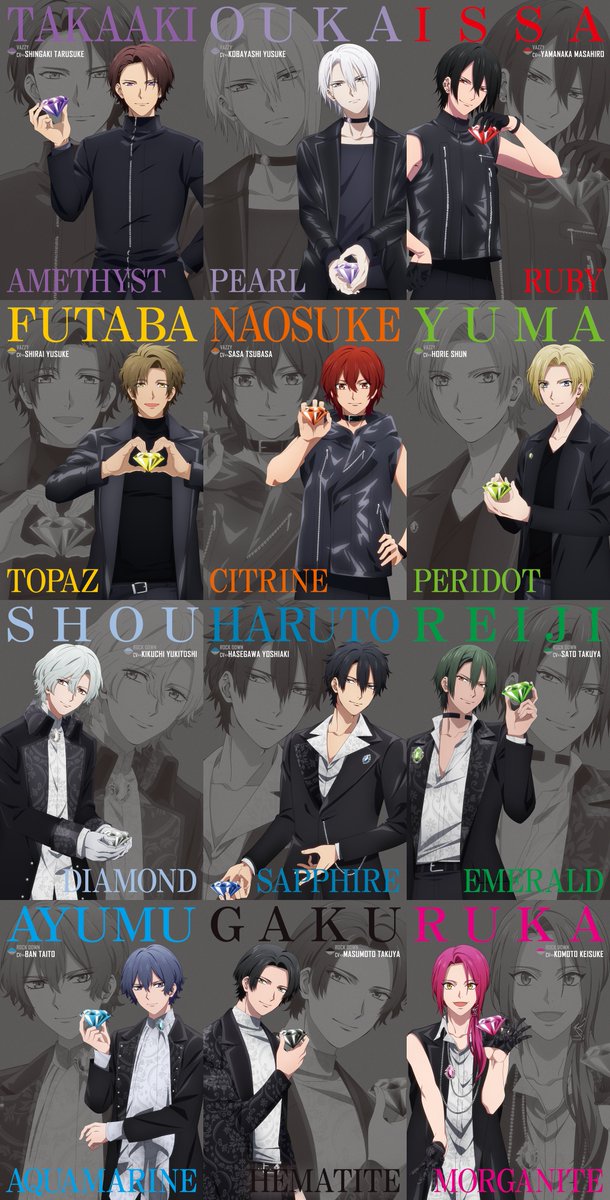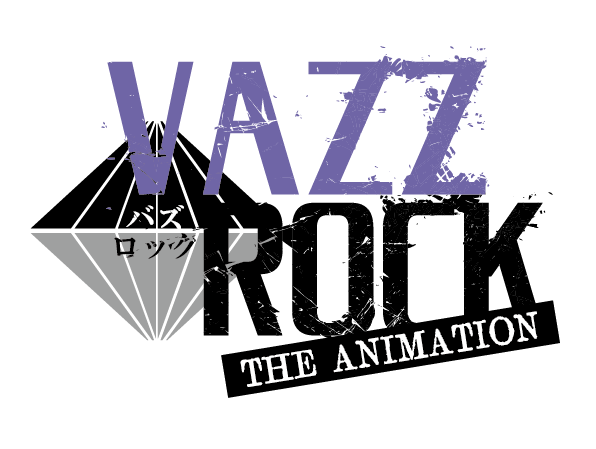 Main staff:
Director: Yoshihiro Takamoto
Series Composition: Eriko Matsuda
Character Planning/Animation Character Design: Natsuo
Official Chibi Character Illustration: Koyori Tsuda
Chief Animation Director: Minefumi Harada, Yuzuko Hanai
Costume Design: Ayako Ohki
Prop Design: Hiroshi Ogawa
Art Setup Designer: Tsukasa Ohira
Art Director: Scott MacDonald
Color Design: Yukiko Yamaguchi
Director of Photography: Atsushi Kano
Editing: Hitomi Sudo
Sound Director: Takatoshi Hamano
In-show Music: Shuntaro Inami
Music Production: Precious tone
Animation Production Supervisor: Shinobu Nakagawa
Animation Production: PRA
Animation Producer: Yoshiki Sakamoto (AZ Creative)
Original Story and Story Design: Fujiwara
Production: VAZZANI Production Committee
RELATED: TV Anime VAZZROCK THE ANIMATION from TSUKIPRO Franchise Slated for 2022
---
Source: press release
©VAZZANI