Un magnifique ouvrage regroupant des illustrations personnelles et inédites de Posuka Demizu, l'illustratrice de The Promised Neverland.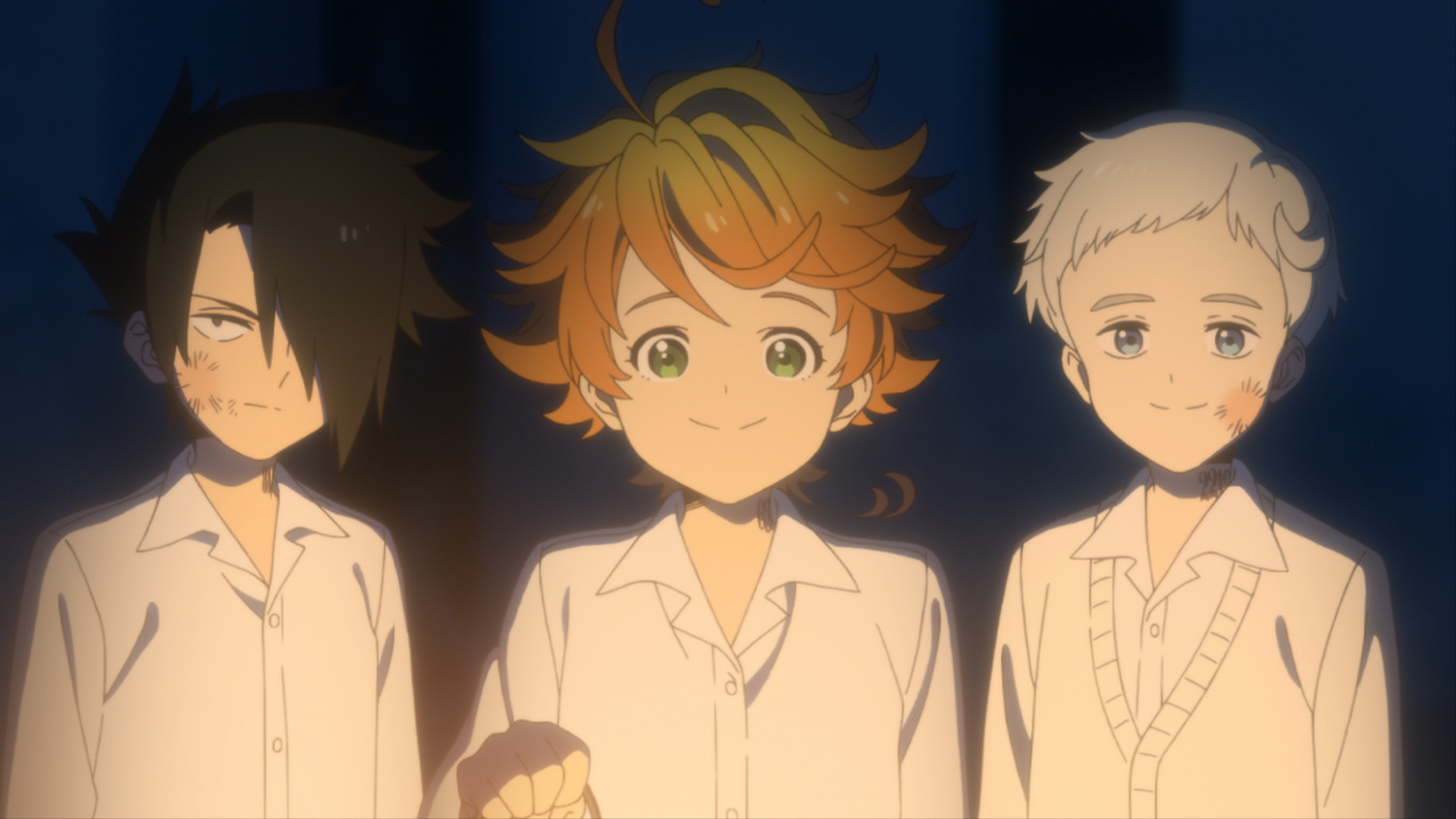 Entre fantastique, humour, science-fiction et délires mécaniques, retrouvez les illustrations d'une dessinatrice au trait hors-pair et à l'imagination débordante ! Postcard Planet est un artbook en couleurs regroupant les travaux que Posuka Demizu a réalisés durant son temps libre, au fil des années de la publication de The Promised Neverland. Un bel ouvrage à découvrir en librairie le 13 juillet 2022 chez Kazé Manga.
Très prolifique, Posuka Demizu dessine au gré de ses envies, des idées qui ponctuent son quotidien : une maison, un plat alléchant, des monstres géants… Chaque dessin est accompagné d'une légende et, parfois, d'annotations (traduites en français dans cette édition).
Recommandé : L'illustratrice de THE PROMISED NEVERLAND crée un poster de Dune pour la sortie japonaise du film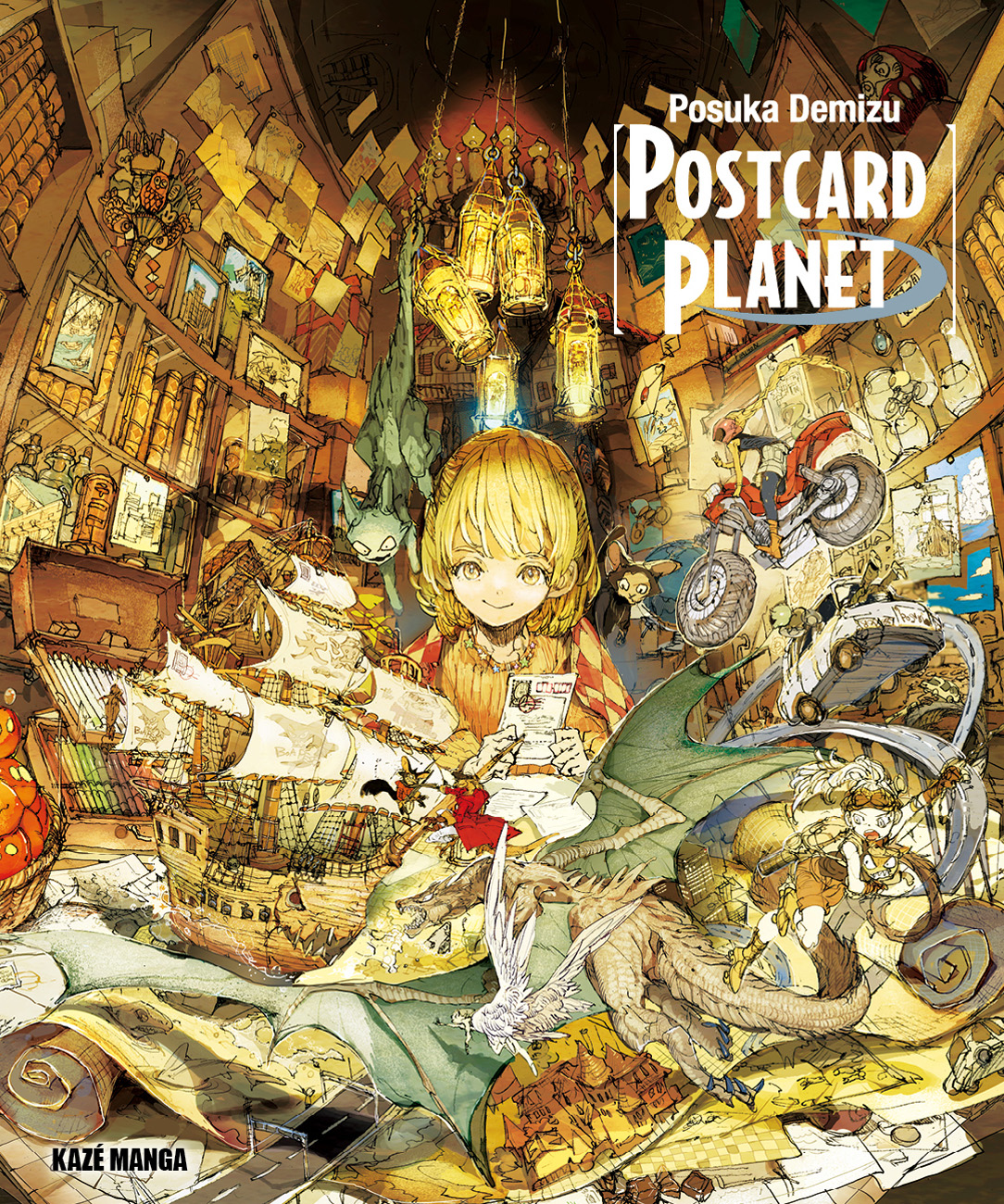 Ce recueil est le prolongement de l'artbook Pone, également édité par Kazé Manga en 2019. L'artbook World regroupe quant à lui l'ensemble des illustrations de Posuka Demizu dédiées à The Promised Neverland (sorti en 2021).
Posuka Demizu a débuté sa carrière professionnelle en dessinant en 2013 le manga Oreca Battle Bôken Retsuden pour le magazine CoroCoro Comics. En 2016, Le souhait de Poppy est son premier one-shot réalisé pour Shûeisha et paru sur le site Shônen Jump Plus. Quelques mois plus tard, elle débute la série The Promised Neverland, en collaboration avec le scénariste Kaiu Shirai. Publié pendant quatre ans, le manga rencontre un énorme succès. Elle a aussi signé, avec Kaiu Shirai, une collaboration avec CHANEL intitulée Miroirs.
Recommandé : Le manga Miroirs est à découvrir chez Kazé Manga dès le 15 juin 2022

En parallèle, Posuka Demizu est une artiste dont les illustrations sont très populaires au sein de la communauté Pixiv, une plateforme où les dessinateurs peuvent montrer leurs créations.
Informations techniques :
Titre original : Demizu Posuka Artbook "Postcard Planet"
Collection : Kazé Artbook
Dessin : Posuka Demizu
Format : 182 x 220 mm
Pagination : 240 pages couleur
Prix : 24,99 €
Sortie : 13 juillet 2022
DEMIZU POSUKA ARTBOOK "POSTCARD PLANET" © 2021 by Posuka Demizu / SHUEISHA Inc.