The first volume of the manga new series "GT" hits Japanese stores today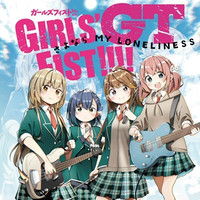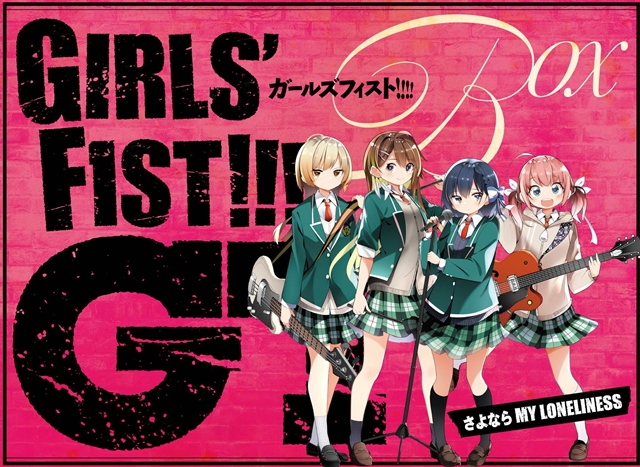 On the same day as the release of the first volume of is manga new series GT, the Girls' Fist!!!! mixed-media franchise also posted a music video for "Sayonara My Loneliness," the original song performed by the main characters' band, South Matsumoto High Punk Rock Society, in the manga's ninth chapter. The CD singles of the song are also released in two editions today.
The girls' rock band-themed project was launched in June 2018 with the first manga Girls' Fist!!!! illustrated by Bomi on an original story by Kiurian. Its story set in Matsumoto City, Nagano Prefecture, and centers on four high school girls who form a band to fulfill their dream of performing on stage at a music festival. The first manga was serialized in KADOKAWA's Monthly DenPure Comic (a bonus booklet for Dengeki PlayStation magazine) and released two tankobon volumes. The second series Girls' Fist!!!! GT illustrated by Najimi has been serialized in Dengeki Twitter Magazine.
"Sayonara My Lonliness" MV:
CD single TYPE A: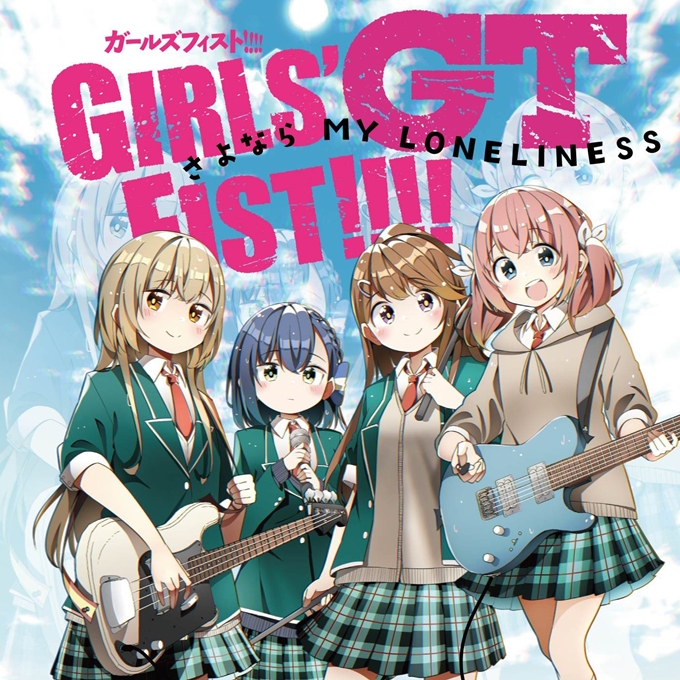 TYPE B: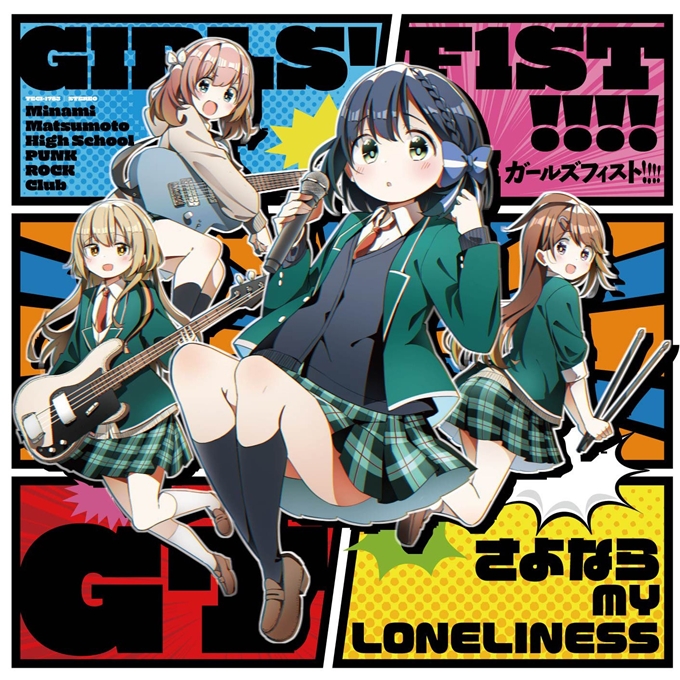 "Girls' Fist!!!! GT" manga first volume cover:
The four voice actresses who are cast as the project's main characters have also formed a band with the same name, South Matsumoto High Punk Rock Society, and have performed at real events and live-streaming programs.
South Matsumoto High Punk Rock Society members: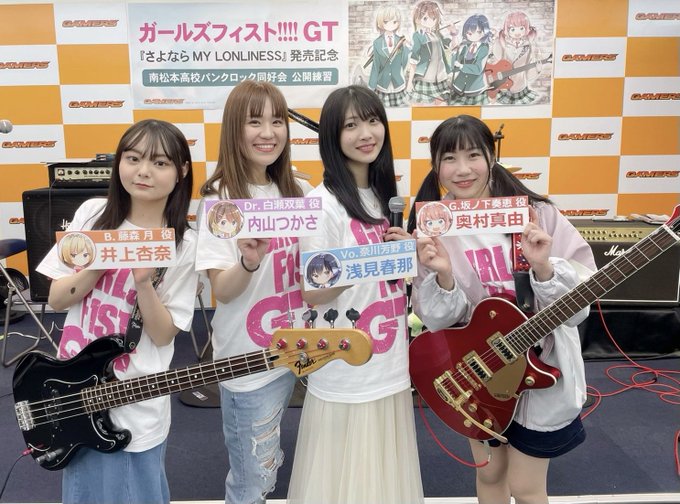 Live-streaming program on May 25:
---
Source: KADOKAWA press release
© 2018-2022 Teichiku Entertainment All Rights Reserved.