The second and final part "Final Transmutation" hits Japanese theaters this Friday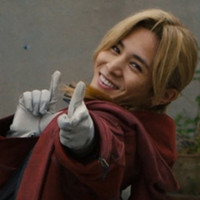 Two days prior to the theatrical release of the second part Final Transmutation in Japan, the official website for Fullmetal Alchemist Complete Edition, the two-part live-action film sequel of Hiromu Arakawa's internationally popular fantasy action manga, posted a five-minute digest of the first part Fullmetal Alchemist: The Avenger Scar.
The video shows a confrontation scene between Ed, Al, and Scar, the truth behind Scar's revenge, as well as a scene in which the Envy grows to a giant size. The conclusion of the long journey taken by the Elric brothers is gradually revealed. Prepare yourself for the second part with this digest!
The first part, Fullmetal Alchemist: The Avenger Scar was released in 349 theaters across Japan on May 20, 2022. Despite the wide release and the large amount of publicity on TV, the 125-minute film earned a very disappointing 72 million yen (563,510 USD) to rank ninth in its opening weekend, then quickly disappeared from the box office top 10 in its second weekend. It has reportedly made 250 million yen (1.96 million USD) in five weeks since its release, which is only 22.5 percent of the total domestic gross of the first live-action film in 2017. The first part is considered as a catastrophic box office bomb.
The second part, Fullmetal Alchemist: Final Transmutation, which tells the story all the way to the end of the original manga, is set to be released in Japan on June 24, 2022.
Trailer:
30-second trailer 1 (Ed edition)
30-second trailer 2 (Comments edition)
30-second trailer 3 (interview edition)
▰#ハガレン完結編
〖オフショット解禁????〗

『復讐者スカー』ラストシーン撮影前の
エドワード・エルリック役#山田涼介 さん
エンヴィー役#本郷奏多 さん

二人が撮影前に入念な打ち合わせを重ねて作り上げたシーンは、『最後の錬成』にどう繋がるのか...!
6.24公開をお楽しみに???? pic.twitter.com/SW9az09GRK

— 映画『鋼の錬金術師 完結編』公式 (@hagarenmovie) June 21, 2022
Poster visual: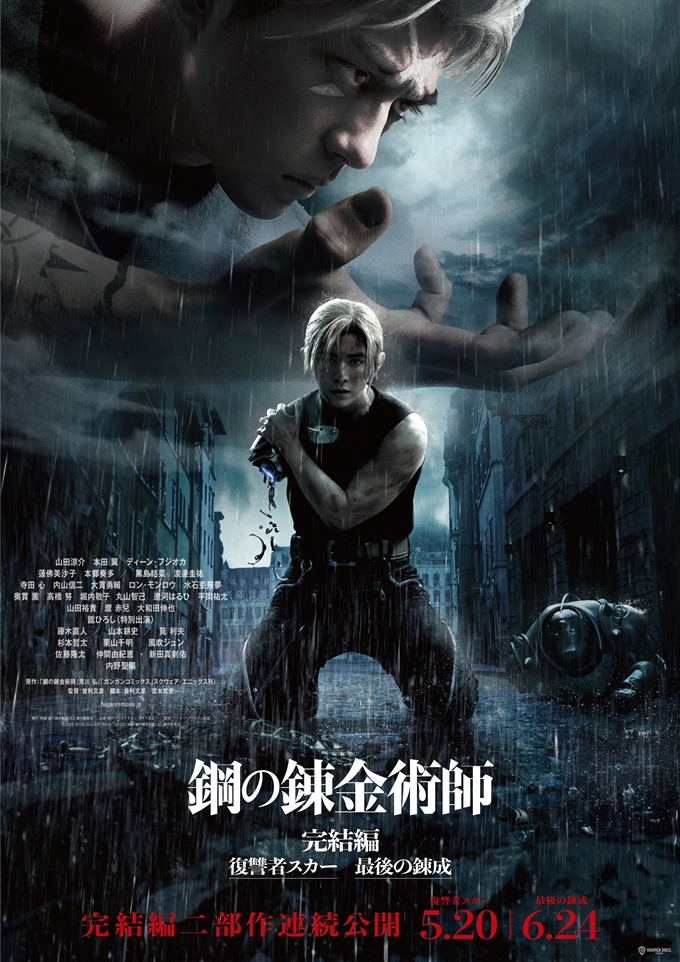 RELATED: The Final Showdown Approaches in Fullmetal Alchemist: Complete Edition 2nd Part Full Trailer
---
Source: "Fullmetal Alchemist Complete Edition" official website
©2022 Hiromu Arakawa/SQUARE ENIX ©2022 Movie "Fullmetal Alchemist 2&3" Production Committee