The manga's last 8th volume will be available on June 30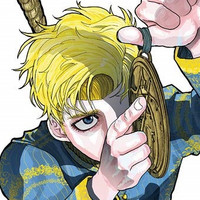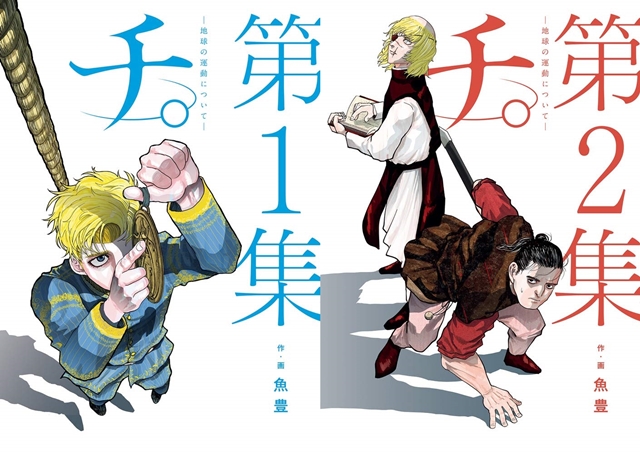 It is officially announced today that an anime adaptation of Uoto's historical manga Chi -Chikyu no Undou ni Tsuite- (Chi: On the Movements of the Earth) is now in the works by Madhouse (Summer Wars).
The manga was serialized in Shogakukan's Weekly Big Comic Spirits from September 2020 to April 2022, with cumulative tankobon sales of approximately 2.5 million copies (including digital edition). Its last eighth volume is set to be released in Japan on June 30. It won the Grand Prize of the 26th Annual Tezuka Osamu Cultural Prize awards this spring.
Set in 15th century Europe, the manga depicts people risking their lives to study the heretical idea of the geocentric theory. It was a time when heretics were burned at the stake. The protagonist, a child prodigy named Rafau, was expected by everyone to major in theology, the most important subject at the time, at the university he was to enter after skipping a grade. For Rafau, who valued rationality the most, it was a natural choice, and as long as he followed rationality, the world was supposed to be "easy." However, one day, a mysterious man appeared to Rafau, and what he was researching was "a truth" in the midst of heretical thought.
The manga author Uoto says, "I am very happy. I remember well how I used to walk by Madhouse every week when I went to my friend's house in Nakano a few years ago. At the time, I never dreamed that my work would be animated there. I am deeply moved and looking forward to it."
ちなみに、、、
本日発売の「ビッグコミックスピリッツ30号」では、 #魚豊 先生の描き下ろしイラストとコメントが掲載されています????
是非、ご覧ください‼️#アニメのチ。 pic.twitter.com/GslTPWczST

— 『チ。ー地球の運動についてー』アニメ公式 (@chi_anime_pr) June 27, 2022
---
Sources: "Chi -Chikyu no Undou ni Tsuite-" anime official Twitter, Animate Times
©Uoto/Shogakukan