Goro Taniguchi (Code Geass)-directed film hits Japanese theaters on August 6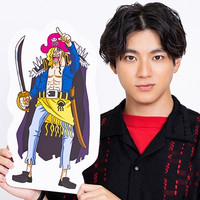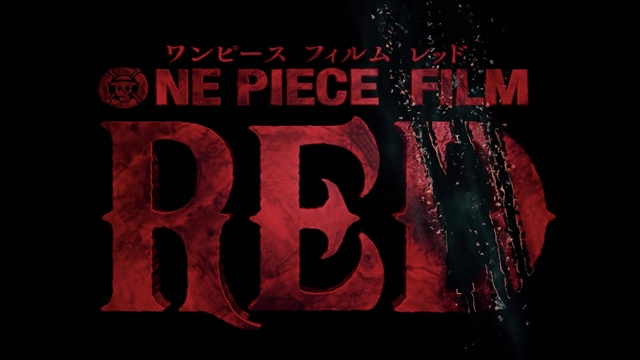 The official website for One Piece Film: Red, the forthcoming 15th feature film in the One Piece anime franchise, announced three additional guest voice cast today - actor Yuki Yamada (Joe Gibken/Gokai Blue in Kaizoku Sentai Gokaiger) and the two members of Japanese comedy duo Shimofuri Myojo, Seiya and Soshina.
The three are cast as the members of the Jellyfish Pirates, who participate in Uta's first live performance at the beginning of the film - Yamada as the captain Eboshi, Seiya as Kaginote, and Soshina as Hanagasa. The three original characters were newly deigned by the One Piece manga's author, Eiichiro Oda, who also serves as the executive producer of the film. You can see them in a short clip below.
???????????????? ????????????????????#尾田栄一郎 描き下ろし
クラゲ海賊団????‍☠️のキャストに
════════════#山田裕貴 #霜降り明星 (#粗品 #せいや)
════════════
が決定!

船長・エボシ ⋙ 山田裕貴
ハナガサ ⋙ 粗品
カギノテ ⋙ せいや#OP_FILMRED #ONEPIECE pic.twitter.com/tmyAXDZ1Ul

— 『ONE PIECE FILM RED』【公式】 (@OP_FILMRED) June 29, 2022
Message from Yuki Yamada:
I am very happy to have been asked to work on this series because I love it so much. The word "happy" is not even enough to describe how I feel. Ever since I made my debut as an actor, it has been my dream to be a part of "ONE PIECE", so my dream has really come true. Thank you very much. When I heard that the character I played, Eboshi, was newly drawn by Oda-sensei, I felt even more tense for the voice recording. He is a pirate who has crossed the Grand Line into the New World, so I thought he was the captain of a strong pirate group, so I played him with that kind of dignity in mind. Not only with the moving story of "Shanks' Daughter," but also with the stunning music by a group of gorgeous artists, it has become a film like a "musical buster call". We hope you will enjoy it at the movie theaters.
Message from Seiya:
I thought it was a crazy thing to think that I could enter the world of "ONE PIECE" that has brightened my life. I will live until August no matter what! I wish I could tell my old self, who cycled to the local movie theater after school to see "STRONG WORLD" when it was released, about my appearance in this movie! I am so afraid and thankful that I could get a character drawn by Oda-sensei, and I don't understand because it's too godly. I played the role with a restrained sense of myself so as not to destroy the world view. I want to enjoy the film in the theater, so I haven't actually seen the ending yet. Let's enjoy "ONE PIECE" in the movie theater together!
Massage from Soshina:
I am so happy to have had this precious experience! When I received this offer, I thought I was going to be offered the role of Pearl the "Invincible Iron Wall," and I was practicing the phrase "Mi no Kiken" every day. I did my best as a member of the Jellyfish Pirates, so please come to the theater and see it! If I get another chance next time, I will practice so that I can say Daz Bonez' "Zenshin Hamono Ningen" without biting my lip!
RELATED: ONE PIECE FILM RED Unveils Voice Cast of Red-Haired Pirates Members
---
One Piece Film: Red, directed by Goro Taniguchi (Code Geass: Lelouch of the Rebellion), is set to be released in Japan on August 6, 2022. And Crunchyroll and Toei Animation plan to distribute the film outside of Japan, with both subtitled and dubbed versions to screen in the United States, Canada, Australia and New Zealand this fall.
Trailer:
Japanese poster visual: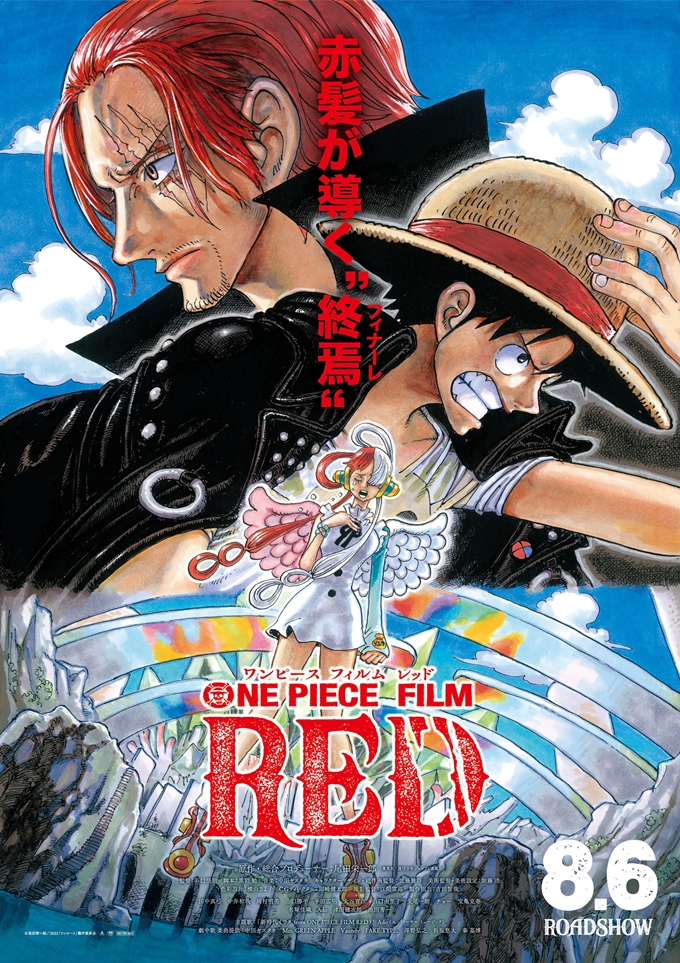 RELATED: Crunchyroll Brings One Piece Film: Red to Select Theaters This Fall
---
Source: "One Piece Film: Red" official website / Twitter
©Eiichiro Oda/2022 "ONE PIECE" Production Committee