Former Nogizaka46 member Sayuri Matsumura stars as Eripiyo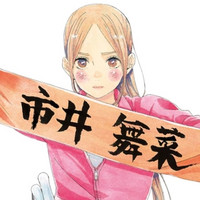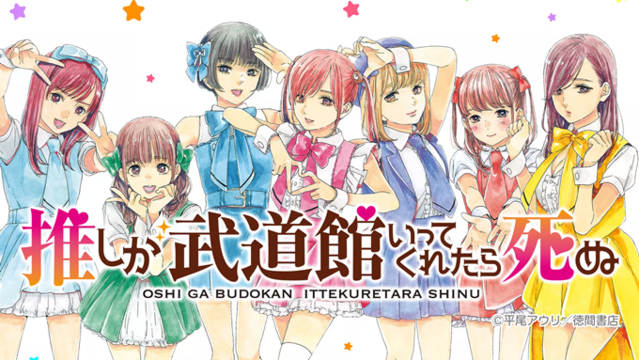 19 months after the teaser announcement back in December 2020, it is finally announced today that a live-action TV drama adaptation of Auri Hirao's underground idol-themed yuri comedy manga Oshi ga Budokan Ittekuretara Shinu / If My Favorite Pop Idol Made It to the Budokan, I would Die, OshiBudo for short, is set to premiere in Japan in October 2022.
The manga has been serialized in Tokuma Shoten's Monthly Comic Ryu since its August 2015 issue (in its web edition since July 2018) and has released eight tankobon volumes so far. As reported, its total print run has surpassed one million copies. It was announced when its seventh volume was released in December 2020 that a live-action project based on the manga was planned. Then, the announcement was printed again on the wrap-around band of its eighth volume released in December 2021.
The manga author Hirao says, "I was happy because I thought it would be my ultimate goal in my career as a manga artist to have my work turned into live-action. I was also surprised because I think this work has a tension that is particularly difficult to visualize in live-action, but I trust everyone involved in its production, and as a viewer myself, I am looking forward to its broadcast."
29--year-old Sayuri Matsumura, a former member of Japanese female idol group Nogizaka46, is cast as the protagonist Eripiyo, who was voiced by Fairouz Ai in the 2020 TV anime adaptation.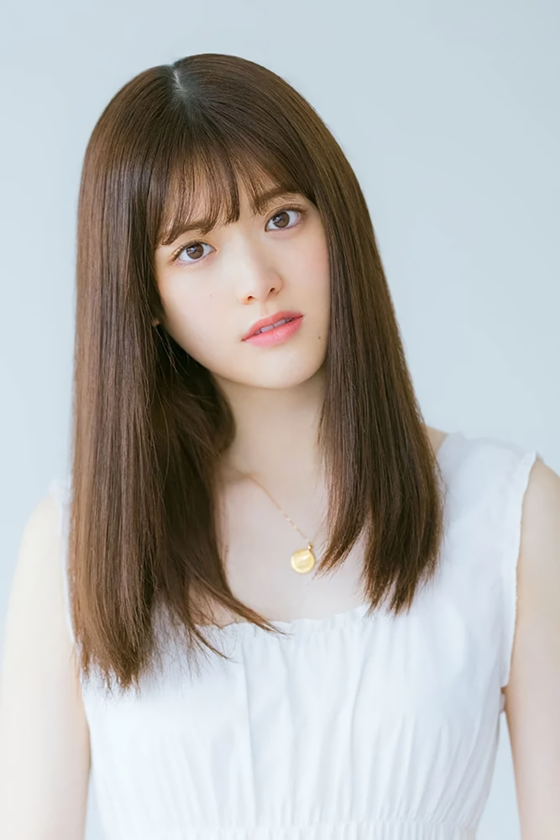 Q. Have you read the original manga? Please let us know what you think of it.
I have read the original manga! I have also watched the anime and loved it, and since I used to be an idol myself, it was refreshing to see it from a fan's point of view, and I realized that this is how I was supported by the fans.
Q. What kind of person do you think Eripiyo is? And how would you like to play the role of Eripiyo?
She is straightforward and passionate, and has the kindness to think of her favorite idol above all else. I hope I can express her single-minded passion while respecting her comical nature!
Q. This is your first starring role in a drama series. Please tell us about your enthusiasm!
I can't stop being nervous even from now, but I hope I can have fun with the team because it is a work that has something common with me!
Q. You have appeared in many works. What do you keep in mind when playing various roles?
I try to communicate with the director, staff, and co-stars on set, and to digest the advice of those around me!
Q. Finally, please give a message to the viewers with the highlights of "If My Favorite Pop Idol Made It to the Budokan, I would Die"!
I used to stand on the side of the idols who were being supported, but this time I am playing the role of the person who support them. So, I feel a great connection with this work! I will do my best to deliver a wonderful work, pouring all my love into this work along with my favorite idol! Please look forward to it!
---
Synopsis:
Its story centers on seven-member chika-idol (underground idols, who don't have a contract with major record companies or promoters) group named "ChamJam" in Okayama Prefecture, and Eri/Eripiyo, a 20-year-old female fan of the group. Eri fall in love with the group's 17-year-old member Maina Ichii when she saw their street live for the first time two years ago. Since then, Eri has dedicated everything she can earn for Maina to support her idol activities. Meanwhile, Maina gradually realizes Rie's sincere love for her and starts wishing to lessen the distance between the two. However, the barrier between an idol and her fan is so high...
TV anime key visual: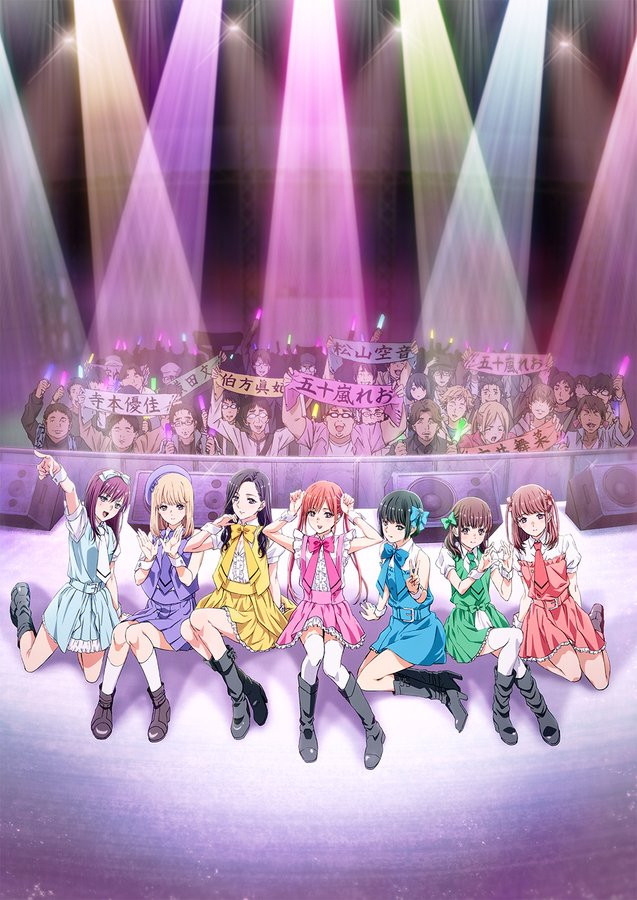 RELATED: Underground Idol-themed Manga OshiBudo Plans Live-action Project
---
Source: "Oshi ga Budokan Ittekuretara Shinu" TV drama official website
©ABC All rights reserved.
©AURI HIRAO/TOKUMA SHOTEN
©AURI HIRAO/TOKUMA SHOTEN,OSHIBUDO Project