"Even now, I'm not sure if I'm still dreaming".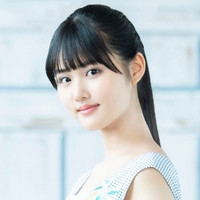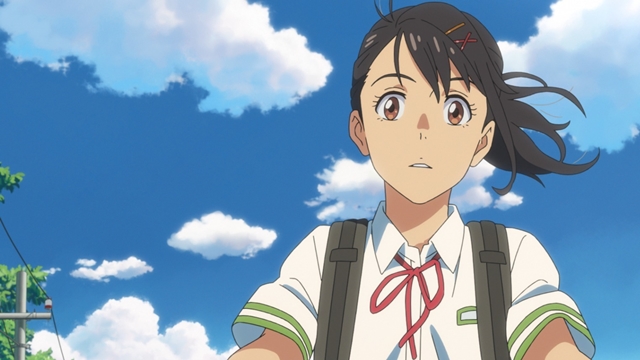 The official website for Makoto Shinkai's (Your Name., The Weathering With You) new film Suzume no Tojimari announced today that 18-year-old actress Nanoka Hara is cast as its main heroine, Suzume Iwato. She was selected by Shinkai himself from an audition in which more than 1,700 people participated.
Hara was born in Tokyo on August 26, 2003. In 2009, she passed the J-beans Net Scout Audition and started her career as a child actress. Most recently, she played Ginko Nanba, the younger sister of the protagonist Tsuyosh Nanba in the live-action TV drama adaptation of Toshio Ozawa's high school delinquent manga Nanba MG5, which was aired in Japan from April to June 2022.
Shinkai has cast actresses with little experience in anime voice acting to play the main heroines of his recent feature films, such as Mone Kamishiraishi in Your Name. (2016) and Nana Mori in Weathering With You (2019). This is also Hara's first time voicing an anime character.
The film's official website has posted Hara's message as below:
Even now, I'm not sure if I'm still dreaming. I can't imagine that I will be on the side to deliver the unforgettable, heart-shaking sensation I felt when I saw director Shinkai's film for the first time in a movie theater in the summer of my first year of junior high school. But now I see a sparkle in front of my eyes with the feeling that something great has begun to happen.
I think "Suzume no Tojimari" is a story that makes us realize the connection and warmth between people, something that has gradually faded away in today's world, and what is truly important. It is a wonderful film that makes you want to cherish the people around you and yourself, as if everything you see shines more vividly than before when you leave the movie theater.
As a big fan of director Shinkai's works, I am anxious and under a lot of pressure, but I hope to grow as Suzume Iwato together with the director and all the staff and cast members, through joy, anger, sadness, fun, and a lot of worries and thoughts.
????-すずめの旅が始まる-????#新海誠 監督 最新作
『#すずめの戸締まり』
ヒロイン•すずめ役がついに決定!!

1700 人を超えるオーディションで
新海監督が見つけ出したのは
アニメーション声優初挑戦の #原菜乃華

フレッシュな才能と
新海監督が共に作り上げる
「すずめ」にご期待ください✨ pic.twitter.com/WGmlxhpJl8

— 映画『すずめの戸締まり』公式 (@suzume_tojimari) July 4, 2022
TOHO MOVIE channel has posted a clip to introduce the moment Shinkai tells Hara that she has been chosen to play Suzume.
---
Suzume no Tojimari is set to be released in Japan on November 11, 2022. Then, in coordination with Sony Pictures and Wild Bunch International, Crunchyroll will release the film globally (excluding Asia) in early 2023.
Crunchyroll will distribute the movie in North America, with Crunchyroll and Sony Pictures Entertainment distributing the film in Latin America, South America, Australia/New Zealand, the Middle East, Africa and portions of Europe. Crunchyroll, Sony Pictures and Wild Bunch International will distribute the film in French- and German-speaking Europe.
Teaser trailer:
Key art: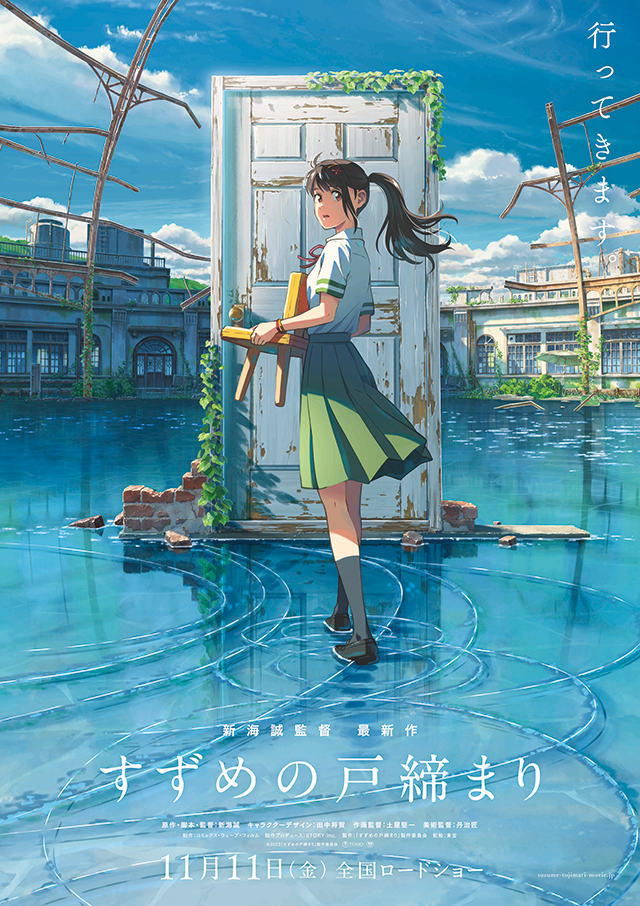 RELATED: Crunchyroll to Release Makoto Shinkai's Suzume no Tojimari in Theaters Early 2023
---
Sources: "Suzume no Tojimari" official website / Twitter, TOHO MOVIE Channel
©2022 "Suzume no Tojimari" Production Committee
---