Keiichi Hara (Crayon Shin-chan films) serves as director at A-1 Pictures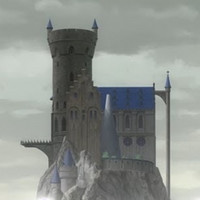 The official website for the forthcoming anime film adaptation of Mizuki Tsujimura's fantasy novel Kagami no Kojou (English edition title: Lonely Castle in the Mirror) has posted a 45-second teaser trailer. Her voice actor has not been announced, but the clip reveals the voice of the protagonist, Kokoro, for the first time. The film is set to be released in Japan in the winter of 2022.
It was also announced that Keiichi Hara (Crayon Shin-chan films, Birthday Wonderland) serves as director and that A-1 Pictures (Anohana: The Flower We Saw That Day, Sword Art Online) works on anime production.
Message from Keiichi Hara:
Many say that a director is lonely. It is true that a director who says he or she is not lonely is either a total liar or a total fool, and a person who is not prepared to endure loneliness should not try to be a director. You must judge the work of the staff and cast, decide OK or NG, and indicate the direction in which to proceed. In this job, I think it is necessary to be solitary in order to assume that responsibility by sticking to one's personal willpower. Although that is the director's job, there are moments of sweetness. It is when I get the feeling that a film is going to be even better than I thought it would be, and I feel deeply happy to have been a director. I am now working on a film titled "Kagami no Kojou," feeling such a sense of foreboding and working with excitement.
⠀ ╭━━━━━━━━━━╮
꧁ #原恵一 監督コメント ꧂
╰━━━━━━━━━━╯

映画『#かがみの孤城』
2022年冬公開????

▼コメントはこちら pic.twitter.com/kYvspu2cHB

— 映画『かがみの孤城』公式 (@kagami_eiga) July 20, 2022
In addition, an open audition for voice actors to play the roles of 12 students will be held. The application period is from July 21, 2022 to July 31, 2022, and the actual voice recording session will take place in Tokyo in August. You can apply by posting a video of yourself reading the designated lines on TikTok or YouTube with the hashtag #かがみの孤城オーディション. More details can be found here.
⠀ ⠀\ \\  // /
生徒役声優オーディション
????開催決定????
⠀ / //  \\ \

????応募方法????
①指定のセリフを読む動画を撮影
②#かがみの孤城オーディション をつけて
TikTokまたはYouTubeへ投稿

あなたも『#かがみの孤城』の世界に
入れるかも!?

????????詳細https://t.co/af3HzCHcgN

— 映画『かがみの孤城』公式 (@kagami_eiga) July 20, 2022
---
The novel was published by Poplar Publishing in Japan in May 2017, and its total print run has surpassed 1.2 million copies. The novel's manga adaptation illustrated by Tomo Taketomi was serialized in Shueisha's Ultra Jump from June 2019 to February 2022.
The anime film's official website introduces its story as below:
One day, a mirror in Kokoro's room suddenly began to glow in front of her eyes, as she had lost her place at school and was confined to her room. She walked through the shining mirror to find a mysterious castle-like building. There were seven people in a similar situation to Kokoro. It is said that a secret "key" is hidden in the castle, and whoever finds it will have their wish come true. Why were these seven people gathered together? and where is the key? When everything is revealed, you will be surprised and moved.
RELATED: Mizuki Tsujimura's Lonely Castle in the Mirror Fantasy Novel Gets Anime Film Adaptation in Winter 2022
---
Source: "Lonely Castle in the Mirror" anime film official website / Twitter
© 2022 "Lonely Castle in the Mirror" Production Committee