"I will do my best to make it a film that will make everyone who sees it want to support as well."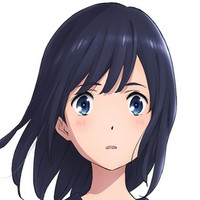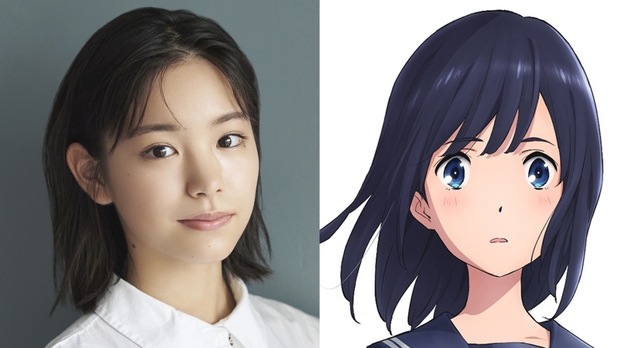 The official website for the forthcoming anime film adaptation of Mizuki Tsujimura's fantasy novel Kagami no Kojou (English edition title: Lonely Castle in the Mirror) has posted a new teaser trailer revealing the character visuals and also announced that 15-year-old actress Ami Touma is cast as the protagonist, Kokoro.
New teaser trailer:
Ami Touma was born in Okinawa on November 2, 2006. In October 2020, she was scouted in Okinawa and joined her current agency, Dine and indy. She made her actress debut as the role of Rion Izumo in the live-action TV drama adaptation of Yayu Murata's comedy manga If my wife become an elementary school student. in January 2022. She won the audition with over 1,000 participants and this is the first time she has voiced an anime character.
Message from Ami Touma:
When I heard that I had been chosen to play the role of Kokoro-chan, I was really surprised and thought I must have heard wrong. I am very happy because I love the original novel "Lonely Castle in the Mirror" so much that I bought it myself and read it again after it was recommended to me.
It was my first time to audition for a voice role, so I was a bit worried about whether it would be okay like this. I thought Kokoro-chan and I were similar in some ways, so I really wanted to win the role of Kokoro-chan. I practiced hard and took on the challenge. Kokoro-chan is a bit timid, and I myself sometimes have a hard time speaking up about little things and thoughts, so I feel that she is similar to me in that way.
When I was reading the original novel, I wanted to support Kokoro-chan, so I will do my best to make it a film that will make everyone who sees it want to support as well.
Audition clip:
---
Keiichi Hara (Crayon Shin-chan films, Birthday Wonderland)-directed film is set to be released in Japan on December 23, 2022. A-1 Pictures (Anohana: The Flower We Saw That Day, Sword Art Online) works on anime production.
The anime film's official website introduces its story as below:
One day, a mirror in Kokoro's room suddenly began to glow in front of her eyes, as she had lost her place at school and was confined to her room. She walked through the shining mirror to find a mysterious castle-like building. There were seven people in a similar situation to Kokoro. It is said that a secret "key" is hidden in the castle, and whoever finds it will have their wish come true. Why were these seven people gathered together? and where is the key? When everything is revealed, you will be surprised and moved.
New version poster visual featuring the protagonist Kokoro: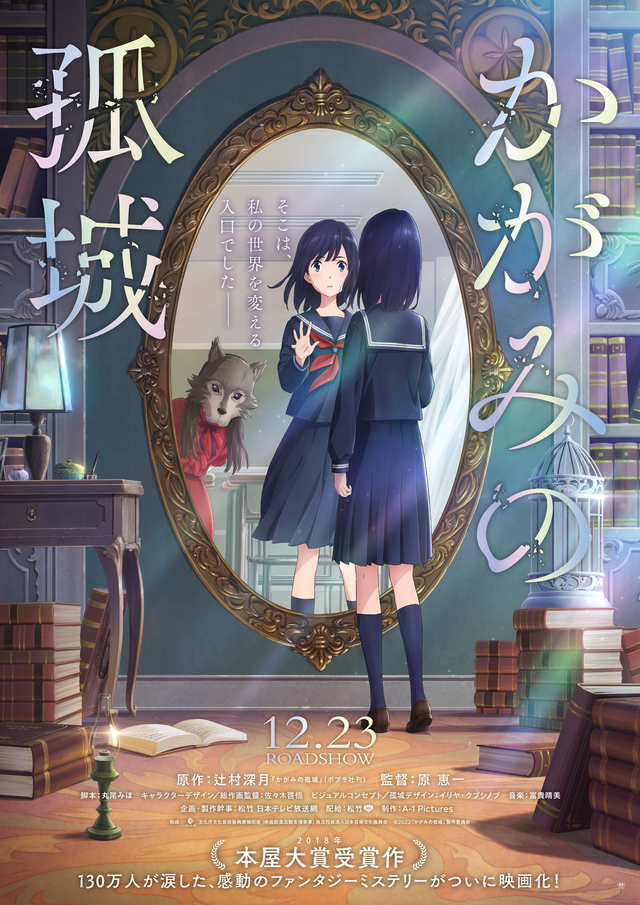 RELATED: Mizuki Tsujimura's Lonely Castle in the Mirror Fantasy Novel Gets Anime Film Adaptation in Winter 2022
---
Source: "Lonely Castle in the Mirror" anime film official website / Twitter
© 2022 "Lonely Castle in the Mirror" Production Committee