hololive production's new English-speaking group join CRX's guest slate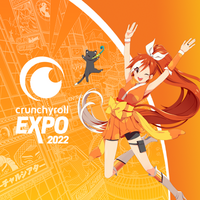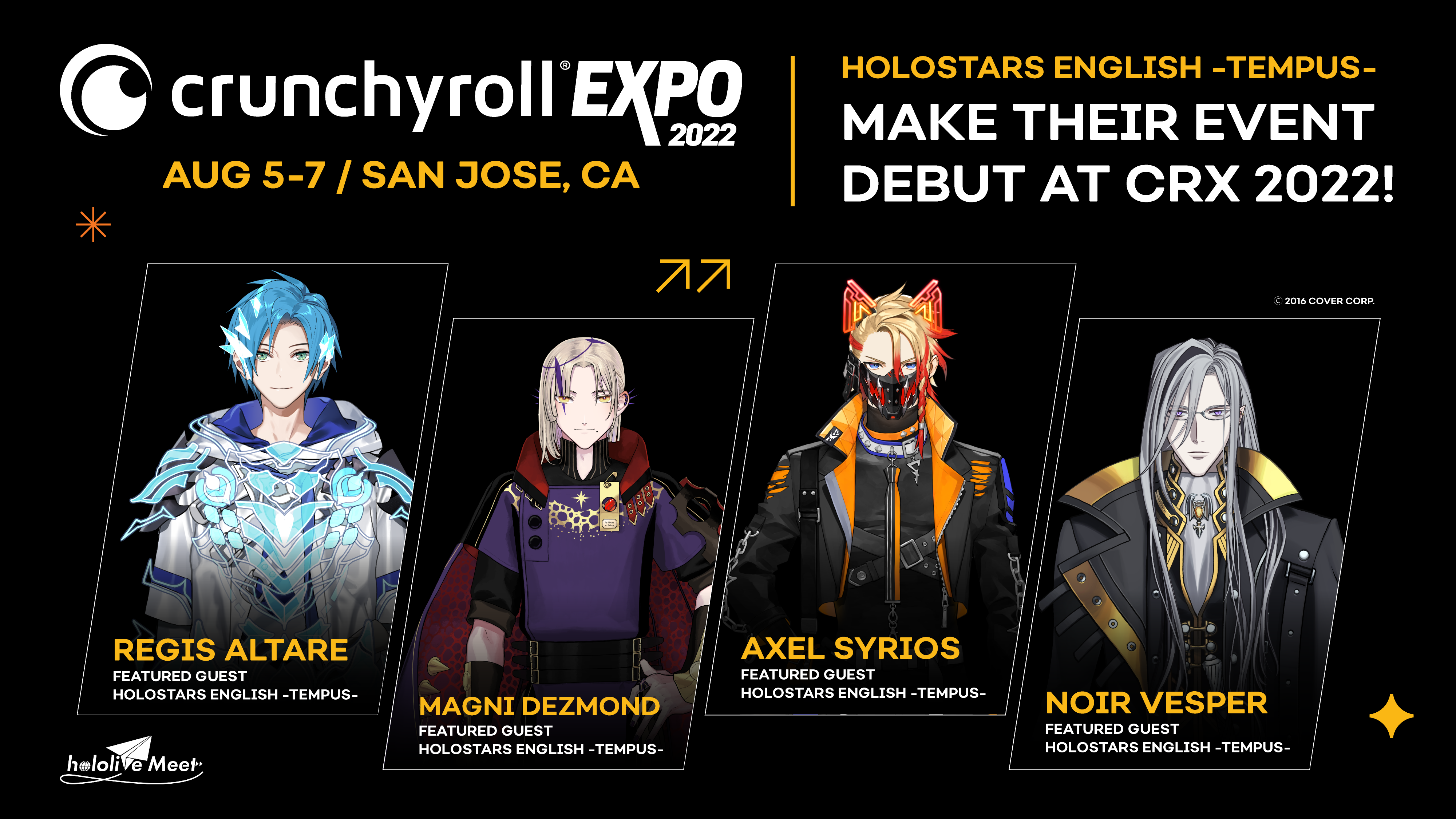 HOLOSTARS English -TEMPUS-, hololive production's recently announced group of English-speaking talent, will be making their first-ever convention appearance at Crunchyroll Expo! holoTEMPUS will be included in the holoMeet Experience Zone where fans will be able to meet and take photos with the new group. Learn more about the members of holoTEMPUS below!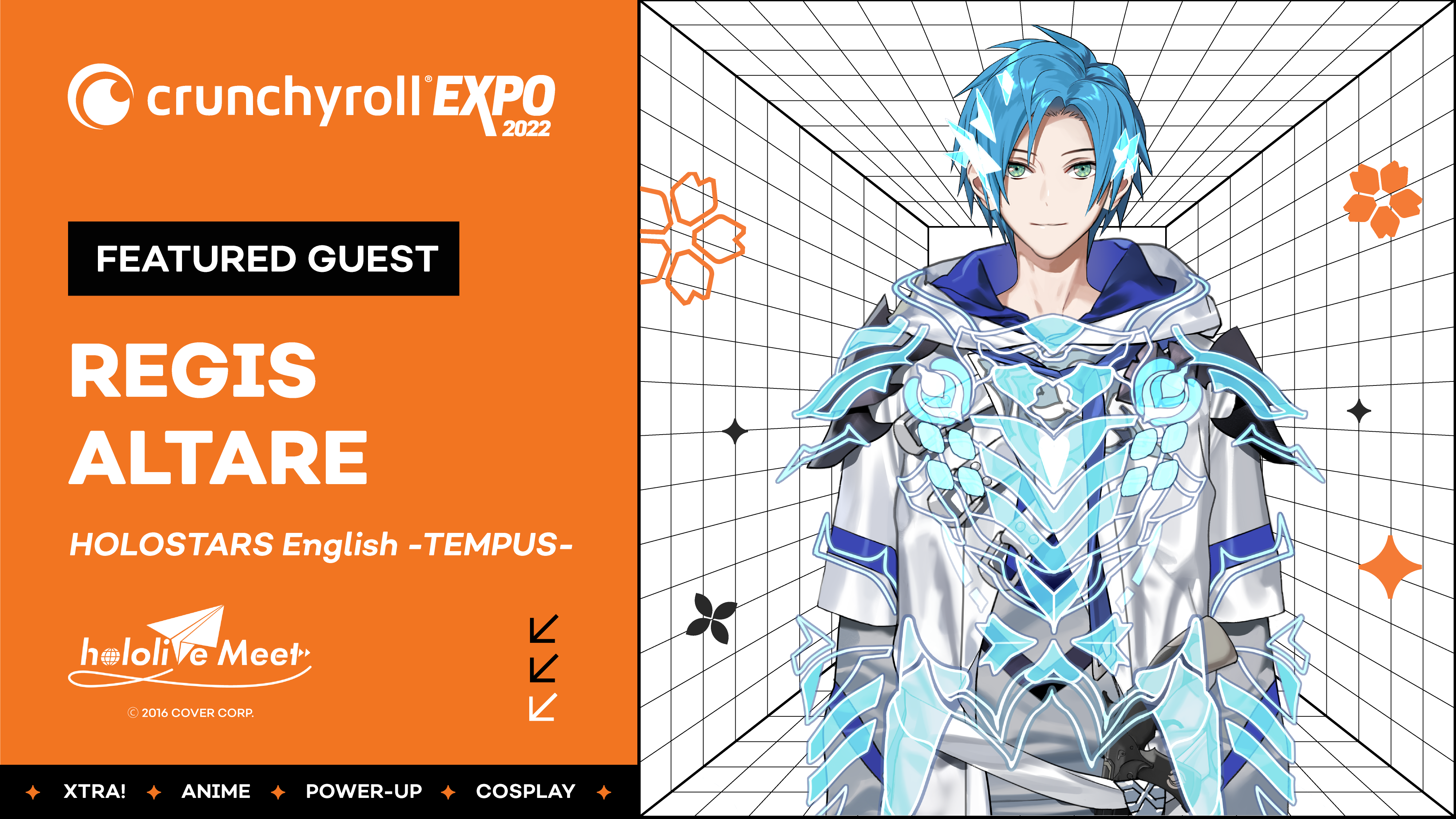 The founder of Adventurer's Guild TEMPUS. The first-ever adventurer to set foot in Elysium, he dislikes stagnation and the status quo. He is childish at heart and generally bungles everything he touches, and yet he is inexplicably popular among his peers. His earnest straightforwardness may well lead to him being called a "hero" one day.
"The masses chose not to act. So I'll take a stand in their stead."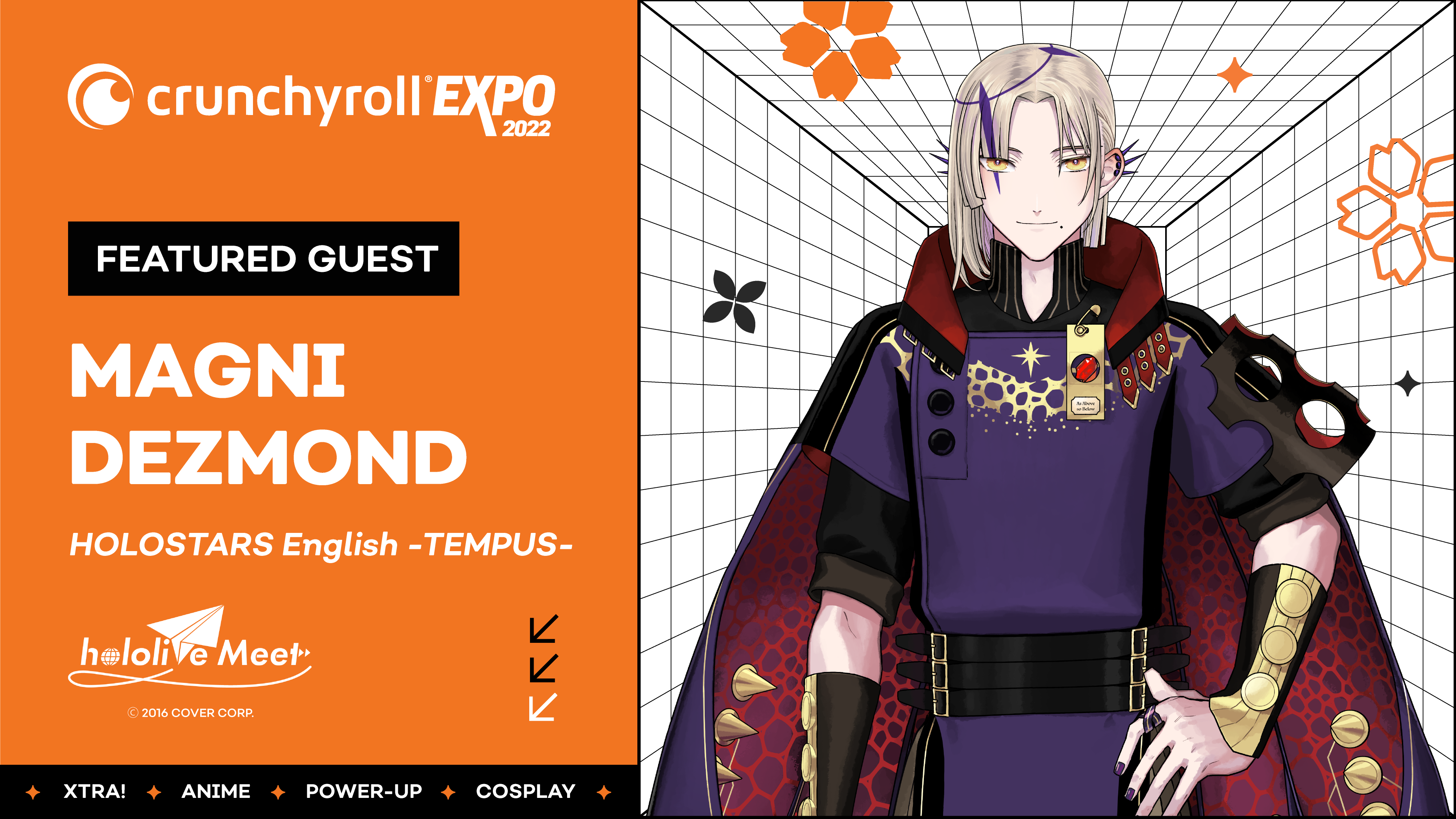 Adventurer's Guild TEMPUS's publicist. He proclaims himself an alchemist, but nobody has ever seen him in action.
Muddling the waters even further are his business ventures which take him all around Elysium. Nobody knows what his actual profession is. What does his "alchemy" even consist of… making potions? The type of person who stares right into the abyss. Rumors say he will do anything it takes to uncover the truth behind the world, and that he's hiding a dark side to him.
"Alchemists have the wonderful ability to grant people's wishes!"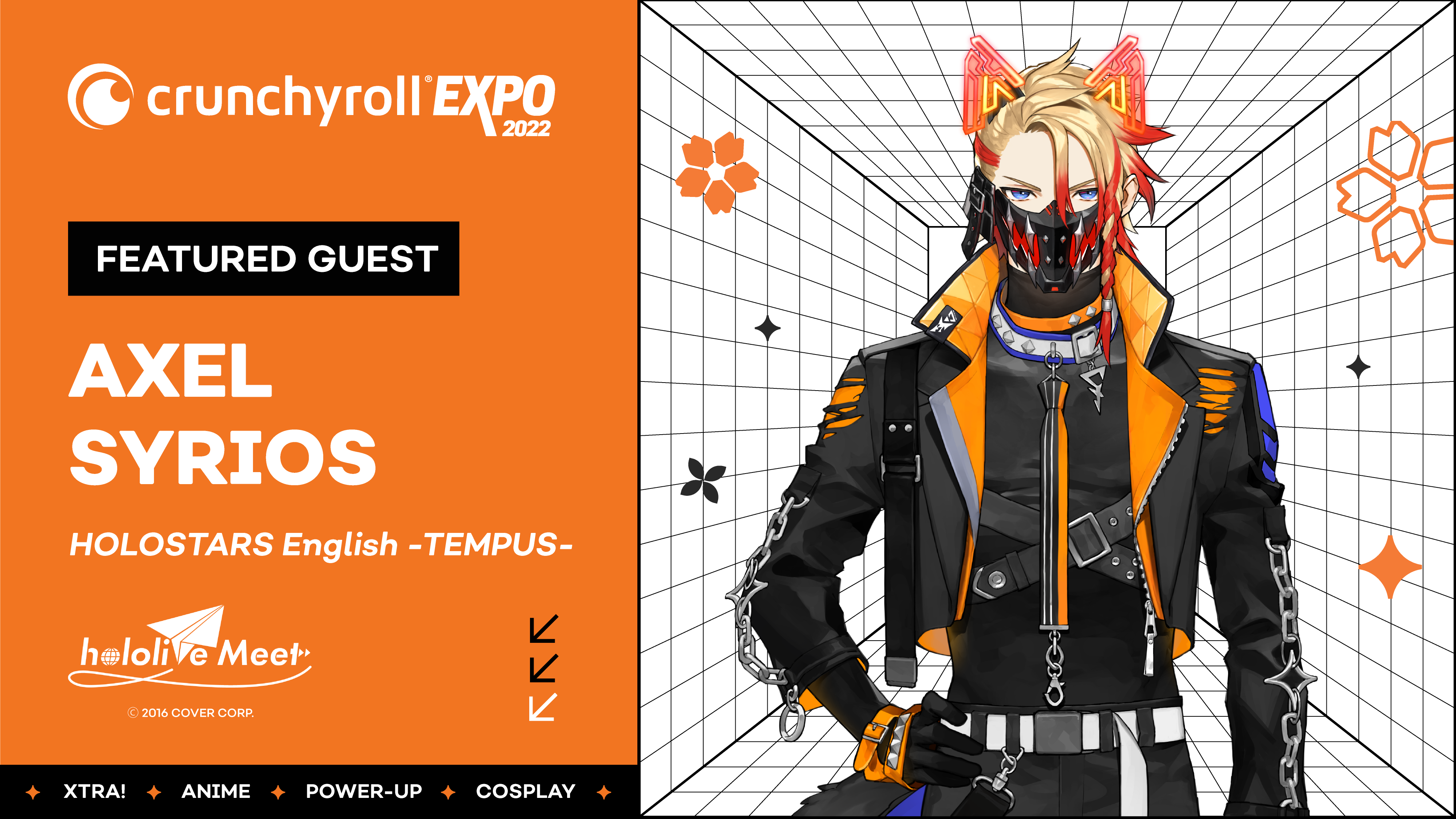 The chief of human resources in Adventurer's Guild TEMPUS. He is the owner of the combat arena, and a gladiator himself. He joined TEMPUS on a whim, only to take a real liking to it. Has always swiftly resolved any problems he has faced by sheer instinct, and thus considers himself somewhat of a doctor.
"Doctors resolve the root cause of a problem, right? Well, I destroy it. So I am a doctor."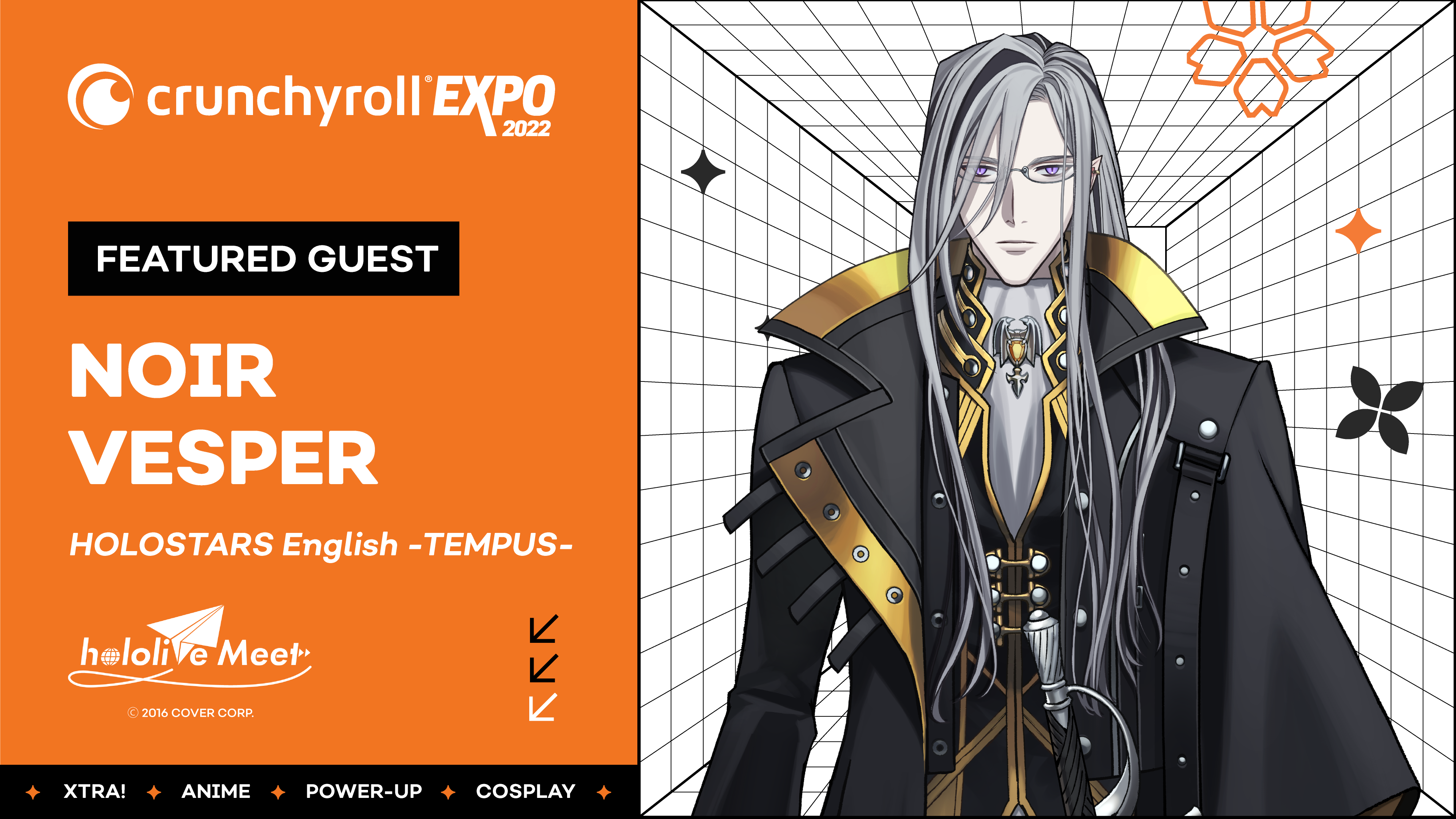 Adventurer's Guild TEMPUS's academic advisor. He also holds the posts of custodian and arch-scholar at the Grand Library. Logical and rational at all times, he doesn't lift a finger unless completely convinced by something. He has an aversion to sunlight due to spending too long cooped up, absorbed in their research.
"It's his childish nature that allows him to speak so freely about his dreams. He might even actually let everyone around him dream."
---
You can learn more about the holoMeet experience and the previously announced hololive talent that will be at Crunchyroll Expo in our previous articles here and here!
We'll see you at Crunchyroll Expo 2022, which returns in person to the San Jose McEnery Convention Center August 5-7.