Her 23rd single "Shinzou" hits stores September 7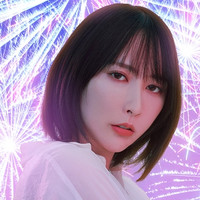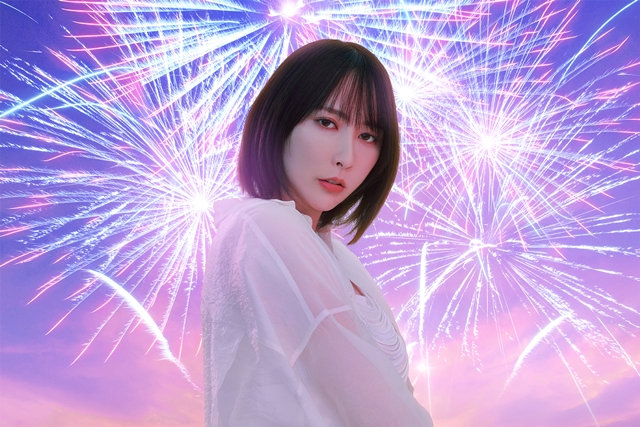 As announced last night, anisong singer Eir Aoi's new song "Shinzou" (Heart) will be featured as the theme song for the forthcoming film Sword Art Online the Movie -Progressive- Scherzo of Deep Night. The song is written/composed/arranged by n-buna, the composer of the two-memebr Japanese rock unit Yorushika, and is scheduled to be released as Aoi's 23rd single on September 7, 2022.
RELATED: Sword Art Online -Progressive- Sequel Film Dual Wields Sharp New Visual and Trailer
Sony Music Labels describes the song as "A magnificent, transparent, and refreshing rock tune filled with the impulse to 'fly to anywhere' in one's youth," and has released the two's comments as below:
Eir Aoi:
I am truly happy to be in charge of the theme song for the feature film edition of Sword Art Online, which is very important to me. Both lyrics and music were written by n-buna-san. When I heard the song for the first time, I had an impression that it was a song whose "stillness" and "movement" were so clear, and included "sadness" in it, but also had an image of "freedom." I want you to listen to the song paying attention to the lyrics that has the will that you can fly to anywhere. I hope that the song "Shinzou," which I sang with a different emotion matching to the lyrics, will reach your heart... I will continue to sing it with care, staying close to the world of SAO.
n-buna:
I am n-buna, and worked on the production of the theme song "Sinzou" for Sword Art Online the Movie -Progressive- Scherzo of Deep Night. I am honored to have been able to participate in this wonderful work. The impressive word that the director gave me at the meeting was "flying." It is an image of "flying" that has not only a physical meaning, but also an important meaning for them in the story, and I believe that it is my role as the composer of the theme song to bridge that image for the people who will receive the story. I hope that the message of this film will fly to someone who needs it.
Following the first part Aria of a Starless Night in October 2021, the second part of the Sword Art Online -Progressive- film series, Scherzo of Deep Night is set to be released in Japan on September 10, 2022.
Trailer 2:
Poster visual: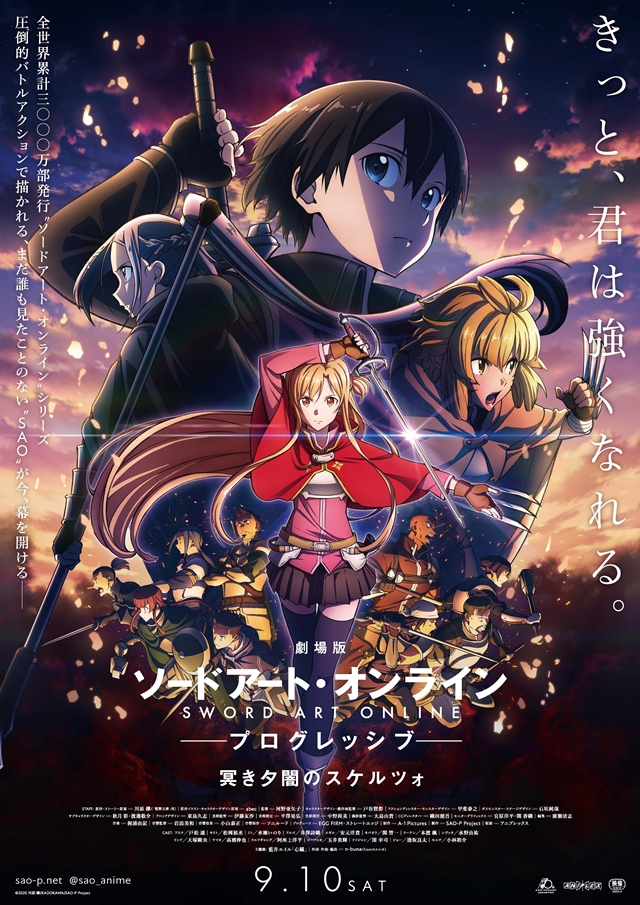 RELATED: Japan Box Office: 1st Sword Art Online Progressive Film Has Earned 1.3 Billion Yen
---
Source: Sony Music Labels press release
©SACRA MUSIC All Rights Reserved.
©2020 Reki Kawahara/KADOKAWA/SAO-P Project