The new feature comes as part of the latest Crunchyroll app update on iOS!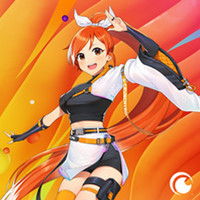 This is a developer diary written by Patrick Perez, Senior Product Manager at Crunchyroll.
We're excited to announce that the newest version of the Crunchyroll app on iOS now supports widgets! If you know what a widget is, you're well on your way to an all-new viewing experience. If you don't know what a widget is, keep reading, and you'll learn that you now have a powerful, new tool at your fingertips!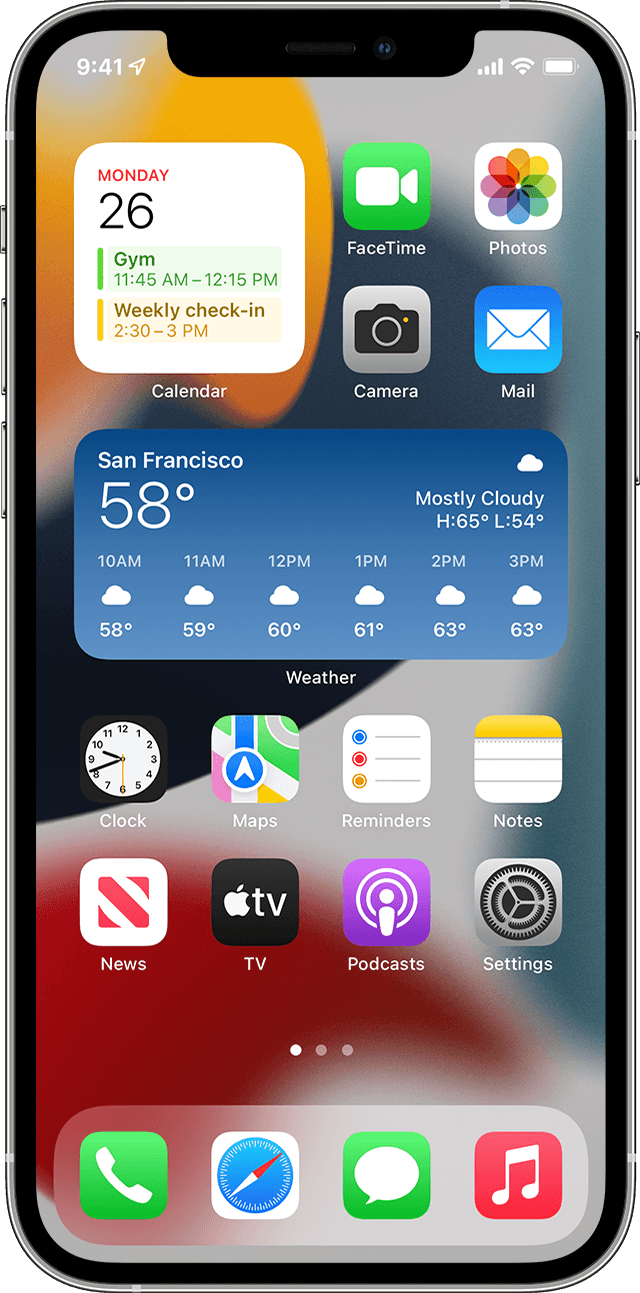 After much conversation with our esteemed User Research team, we've heard you loud and clear: the widget you'd like most is an interactive "Continue Watching" one, where you can easily jump back into the shows you've been checking out. So with the newest iOS release, we're bringing you just that.
But hold up, what exactly is a widget?
---
What is a widget?
With iOS 14 and later, Apple added all-new widgets. Widgets are small shortcuts you can add to your home screen for quick, glanceable information. In addition to being on your Home Screen, widgets are also viewable from the "Today" view by swiping right from the Home Screen or Lock Screen.
If you're a super fan and have many episodes in your "Continue Watching" queue, you'll find widgets make viewing episodes on your iOS device exponentially easier. If you're a casual fan just getting into anime, widgets on your home screen will keep your "Continue Watching" queue top-of-mind so you can instantly go back to resuming your episode.
We've launched widgets in three sizes: small, medium, and large. You also get an extra large widget for devices with larger screens (we're looking at you, iPad users). Widgets are composed of a thumbnail (for quick visual reference), the series name, episode number and title, a progress bar, and the number of minutes left to complete your episode.
Anyone who's been on an iPhone pre-iOS 14 realizes that customizing your iPhone was impossible until now. With widgets, you can dress up your home screen (or other screens on your device) to your heart's content.
---
How can I add a widget to my homescreen?
Installing a widget is super simple. First, make sure you're on iOS 14 or later. Then, make sure you've downloaded the latest Crunchyroll app version (4.22.0). Once installed, to add widgets from your Home Screen, touch and hold an empty area until the apps jiggle. Tap the "Add" button (the plus button in the upper right or left corner). When the search bar appears, find the Crunchyroll widget stack. Scroll to the desired widget size. Select "Add Widget." Position the widget on the screen. When done, tap an empty home screen section to lock your widget in place.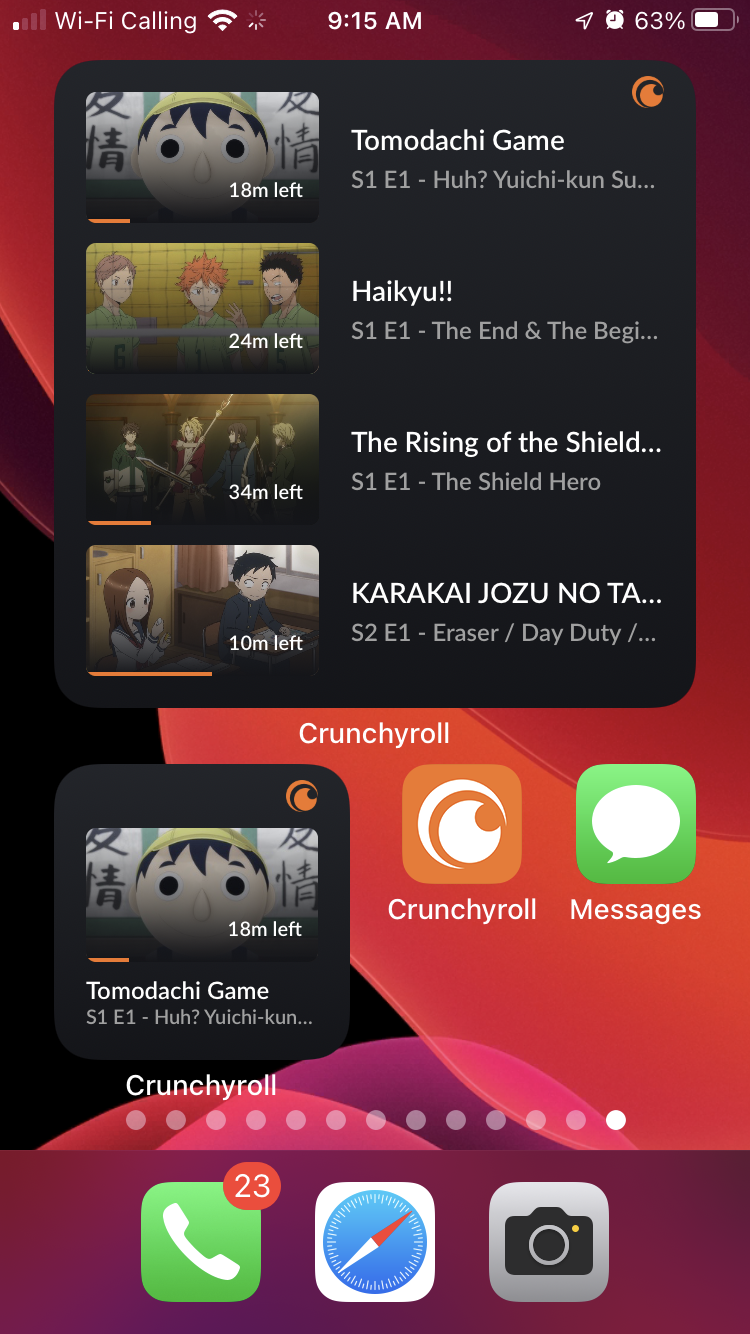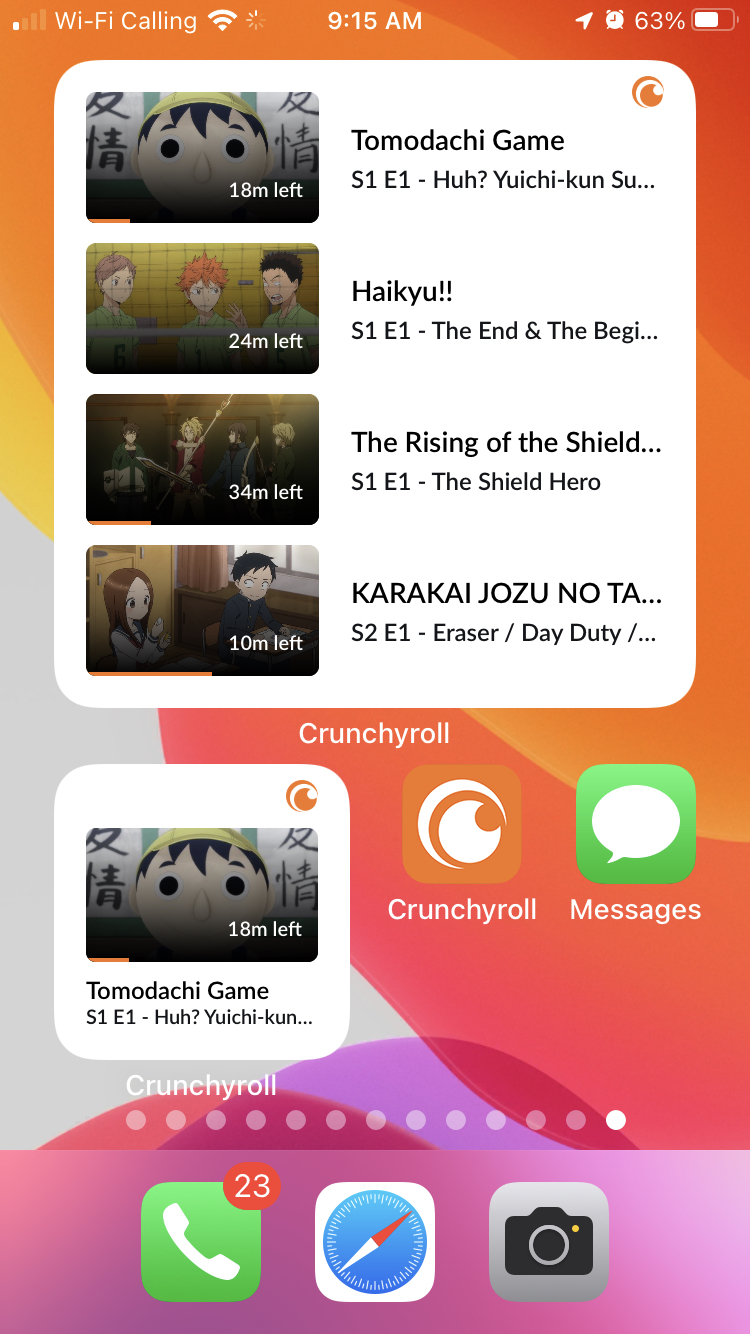 But here's where it gets exciting: Smart Stacks. If you're looking to save screen real estate or practicing minimalism, you can add widgets to a Smart Stack. Think of a stack as a collection of widgets all inside one container. What's super cool about Smart Stacks is that they're just that: smart!
Based on factors like your location, activity or even time of day, a different widget will display in the Smart Stack. For example, if you prefer to watch Crunchyroll at lunchtime, your device will learn that, and soon start serving up the Crunchyroll widget ready for daily consumption. (See what we did there?)
To add the widget to a Smart Stack, just long press any widget and drop it on the widget you'd like in the Smart Stack. Then tap on any empty area to lock the widget in place. You can manually scroll your Smart Stack or let AI do the magic! To edit your stack, just long press. Here you can reorder or remove any widget in the stack.
---
Does Crunchyroll have plans to add more widgets?
We are always looking to add new functionality to our apps, and depending on the adoption rate of this particular widget, we may add more. Just let us know if you have a widget you'd like us to implement. Currently, iOS is the only platform that supports widgets, but our Android team is also looking to add them. Stay tuned.
Got any more questions? Check out our FAQ. And if you have any ideas for future widgets, reach out to us using the usual methods. And if you like what you see, drop us a review on the App Store.
We're proud of our widgets and hope you enjoy them as much as we have.