First episode goes live tomorrow!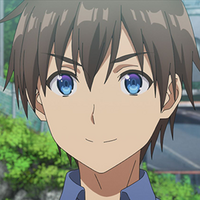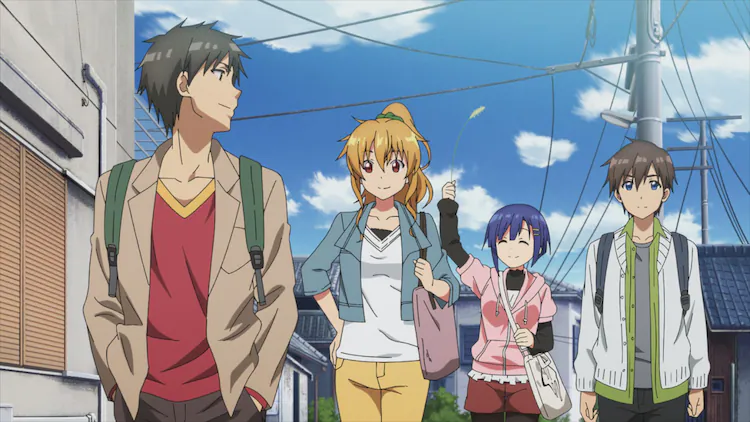 Kyoya is about to learn first-hand why you never meet your heroes, let alone before they became them, as the official English dub of last summer's Remake Our Life! comes to Crunchyroll on August 3!
Here's the creative cast and crew in development for Episode 1:
Cast
Jerry Jewell (Kyo in Fruits Basket) as Kyoya Hashiba
Lindsay Seidel (Desumi in Love After World Domination) as Aki Shino
Macy Anne Johnson (Shikimori in Shikimori's Not Just a Cutie) as Nanako Kogure
Marisa Duran (Kyoko in Horimiya) as Eiko Kawasegawa
Kamen Casey (Thunder in Sing a Bit of Harmony) Tsurayuki Rokuonji
Emily Fajardo (Bojji in Ranking of Kings) as Miyoko Hashiba
Jordan Dash Cruz (Leon in Trapped in a Dating Sim) as Genkiro Hikawa
Caitlin Glass (Shiho in Tomodachi Game) as Misaki Kano
Additional Voices: Dusty Feeney, Jennifer Alyx, Kelsey Maher, Marianne Bray, Rachel Glass, Lexi Nieto, Dylan Mobley, Tristan Bonner, Jason Crawford Jordan, Brandon Solis, Van Barr Jr., Paul Cline, Nicholas Markgraf, Alex Hom, Anthony DiMascio, Bruce Carey
Crew
ADR Director: Natalie Rose
Lead ADR Engineer: Travis George
ADR Mix Engineer: Matt Grounds
ADR Script Writer: Katelyn Barr, Clayton Browning
ADR Script Supervisor: Katelyn Barr
ADR Prep: Brandon Peters
Key Visual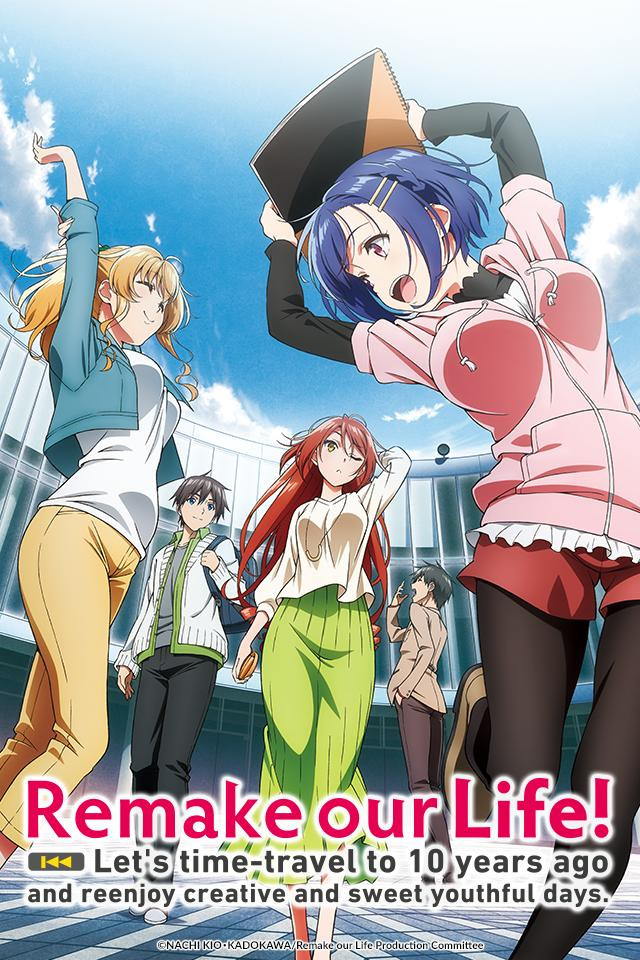 Official Trailer
RELATED: Crunchyroll Reveals Summer 2022 SimulDub Lineup, Including Classroom of the Elite II and More
Based on the light novels by Nachi Kio and Eretto, Remake Our Life! is directed by Tomoki Kobayashi (Akame ga Kill!, Seiren) at studio feel. (My Teen Romantic Comedy SNAFU), with series composition by Nachi Kio and character designs by Kosuke Kawamura (Mayo Chiki!).
If you're a fan of anime with college-age characters, don't miss Episode 1 of the English dub when it drops tomorrow, right here on Crunchyroll!
Kyoya Hashiba, is a video game director. However, his company goes bankrupt and his project shelved, so he goes back to his family home. As he falls asleep wondering what it might've been like if he chose a different path, he somehow wakes up ten years ago when he was just about to enter college! This time, he chooses the path he didn't originally choose and gets to experience the art college life he dreamed of.

Der shy man behind @Shymander, Liam is a timezone-fluid Aussie with a distinct fondness for anime, Eurovision and creating odd stats projects despite hating math.