Taiichiro Natsume (Paranormal Investigation Big Summer) serves as director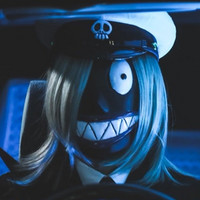 A live-action film based on Tatsuya Morino's horror manga series Kaiki Taxi (Bizarre Taxi) opens in theaters across Japan from today, August 5. Morino trained under Shigeru Mizuki (Gegege no Kitaro) and made his manga artist debut in 1994.
The manga was originally serialized in JAC Holdings' CAR MAGAZINE JAC from 1999 to 2001, then compiled in two tankobon volumes. The stories are told in an omnibus format, in which a "bizarre taxi driver" tells a series of episodes about vile and morally bankrupt characters who suffer tragic retribution beyond human understanding, mainly in automobile-related accidents.
The live-action film titled Kaiki Taxi: Kaze no Yomichi ni Ki wo Tsukero! (Bizarre Taxi: Watch Out for The Windy Night Road!), directed by Taiichiro Natsume (Paranormal Investigation Big Summer), consists of three episodes: "Kao no Nai Menkyosho" (Faceless License) and "Yaseru Kuruma" (The Car that Makes You Thin) from the original manga, and an original episode "Futakuchi Onna" (A Woman with Two Mouths).
Trailer:
Poster visual:
Original manga covers: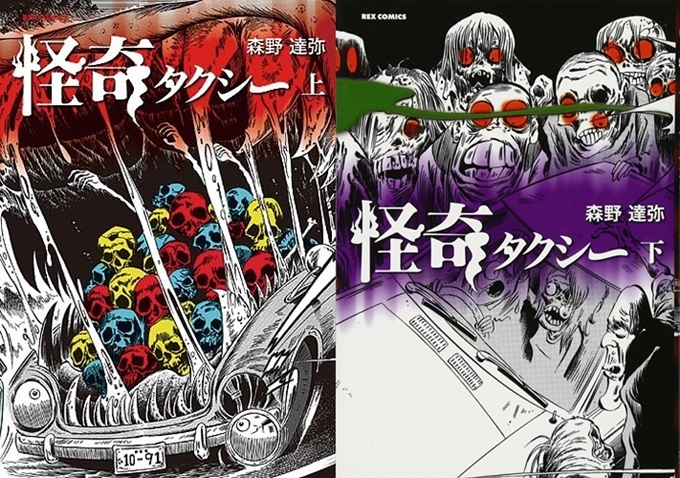 ---
Source: "Kaiki Taxi" live-action film official website / Twitter
©2022 "Kaiki Taxi" Production Committee