Main visual, preview shot and October release date were also revealed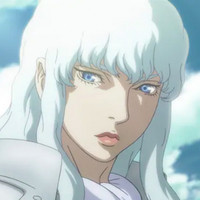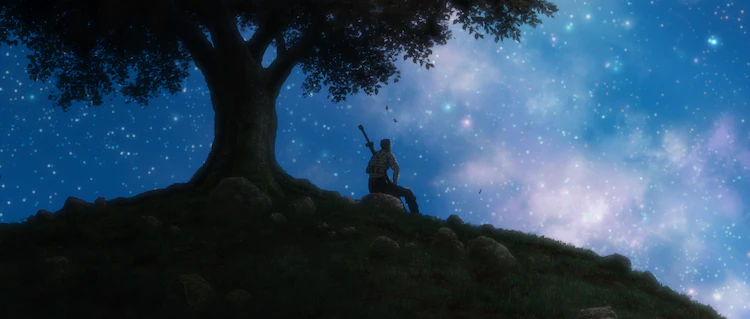 The legacy of Kentaro Miura and his influential Berserk manga continues to shine bright, as the upcoming TV broadcast of The Golden Age Arc anime film trilogy set an October release date today with the reveal of a new visual and preview shot (above) that show off the addition of the "Bonfire of Dreams" story under the supervision of chief animation director Naoyuki Onda, who illustrated the visual.
It was also announced Mika Nakashima, best known for her stirring performance of DARLING in the FRANXX's first opening theme, wrote a brand-new ending song titled "Wish" for the partly remastered compilation series. New music from composers Shiro Sagisu and Susumu Hirasawa will be included as well.
Main Visual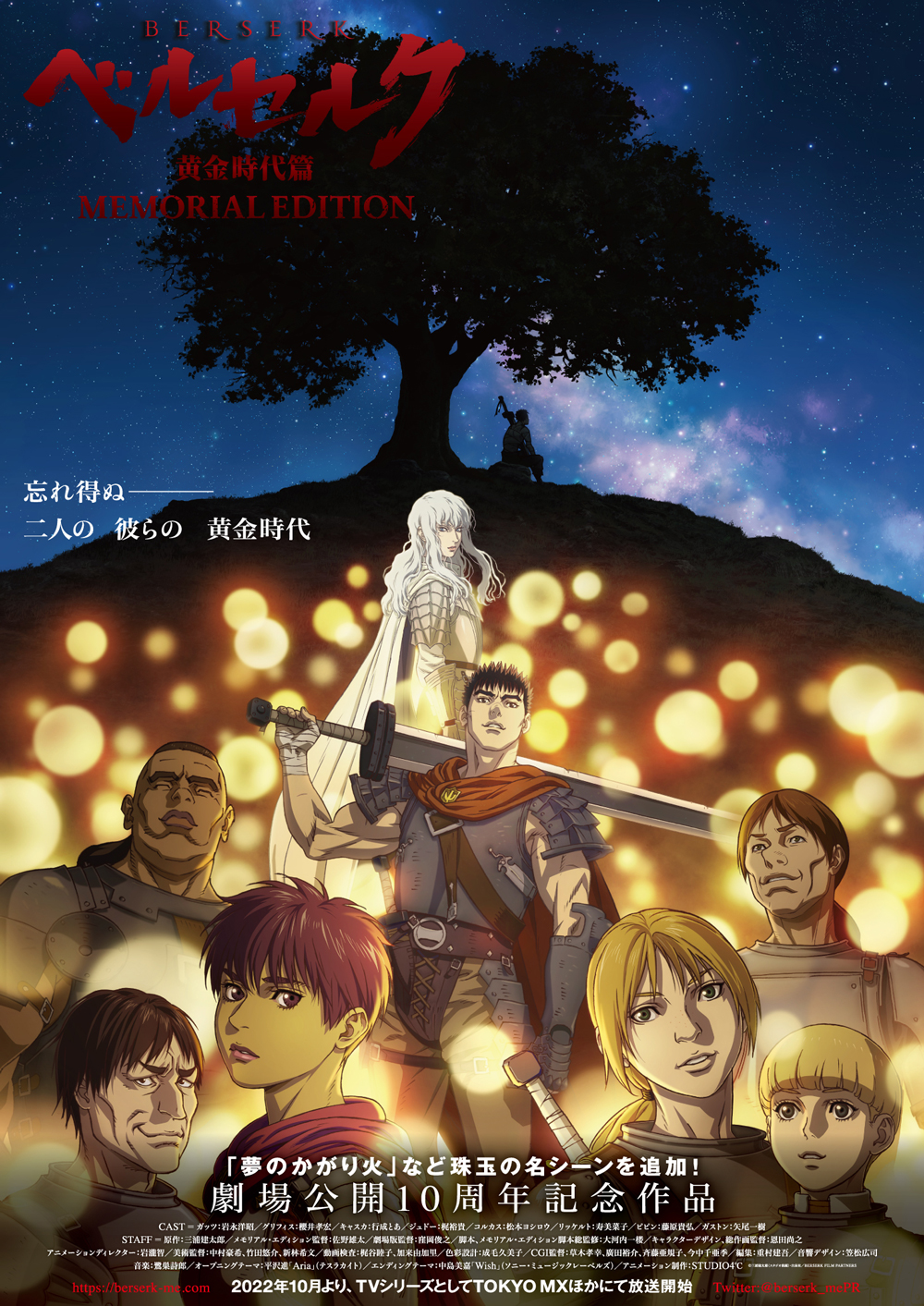 A special video was released for the occasion in mid-June:
The "Memorial Edition" version of The Golden Age Arc film trilogy is a part of a larger Berserk celebration, which includes a Kentaro Miura exhibition traveling around Japan, as well as the release of the first chapter of the series penned by Studio Gaga (Miura's team of assistants) under the watchful eye of a close friend of Miura's Kouji Mori after the passing of the manga creator last May.
RELATED: Berserk Manga to Resume Serialization on June 24
Berserk: The Golden Age Arc's three films were originally released between February 2012 and February 2013 and hail from director Toshiyuki Kubooka at Studio 4°C. Viz Media released the films in North America, describing them as such:
The lone mercenary Guts travels a land where a century-old war is raging. His ferocity and skill in battle attract the attention of Griffith, the leader of a group of mercenaries called the Band of the Hawk. Guts becomes Griffith's closest ally and confidant, but despite all their victories, Guts begins to question why he fights for another man's dream of ruling his own kingdom. Unknown to Guts, Griffith's unyielding ambition is about to bestow a horrible fate on them both.
Source: Comic Natalie

Der shy man behind @Shymander, Liam is a timezone-fluid Aussie with a distinct fondness for anime, Eurovision and creating odd stats projects despite hating math.