The song's preview and live-performance clips are now streamed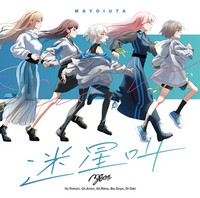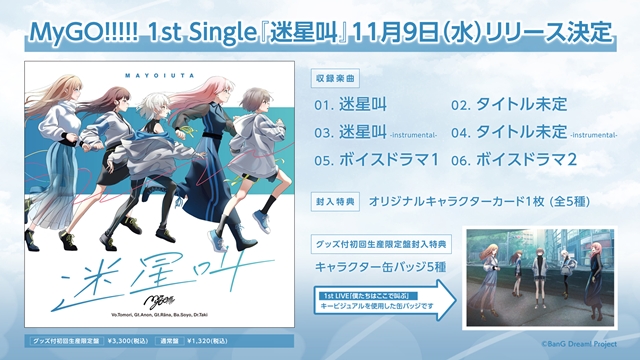 Bushiroad's mixed-media franchise BanG Dream! announced today that its five-member new band MyGO!!!!! will release their first single "Mayoiuta" (literally means The Lost Song) is set to be released in Japan on November 9, 2022.
RELATED: BanG Dream! Franchise Adds A Five-member New Band "MyGO!!!!!"
The title track is their first original song, and it was already performed for the first time at their first live concert "MyGO!!!!! 1st LIVE Bokutachi wa Koko de Sakebu (We Shout Out Here)" held at duo MUSIC EXCHANGE in Tokyo on July 3, 2022. In addition to a yet-titled coupling song, two voice drama episodes will be included in the CD.
MyGO!!!!! consists of Tomori (vocal), Anon (guitar), Rāna (guitar), Soyo (bass), and Taki (drums). The name is pronounced "Maigo" and its pronunciation can be meant "A Lost Child." Their second live concert "2nd LIVE Sono mama wo Dakishimete (Hold me just the way you are)" is already set to be held at Hikousen Theater in Tokyo on September 10, 2022.
"Mayoiuta" one-chrus preview:
"Mayoiuta" live performance at their first concert:
CD jacket: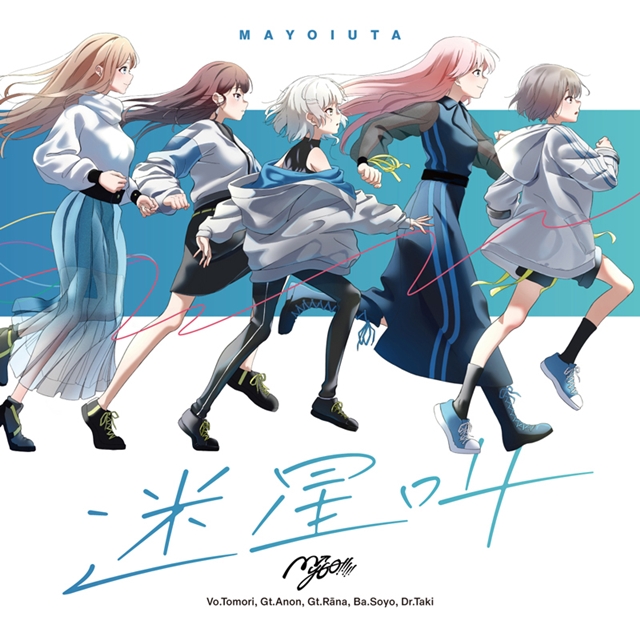 ---
Source: Bushiroad press release
©BanG Dream! Project