Crunchyroll will screen the film outside of Asia in early 2023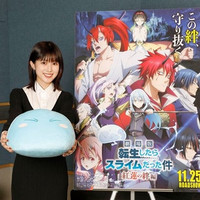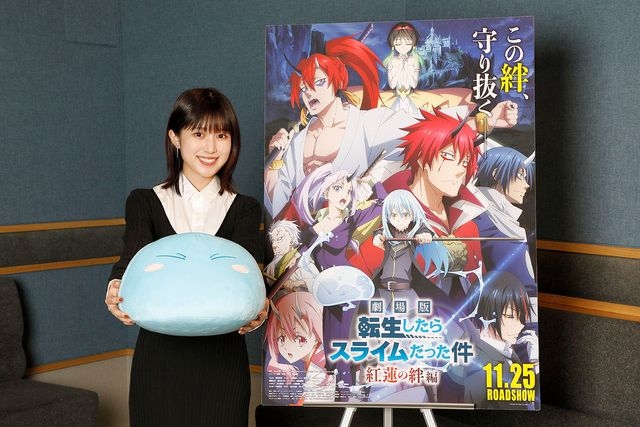 It is confirmed today that 21-year-old actress Riko Fukumoto is cast as Towa, an original character in the forthcoming anime feature film That Time I Got Reincarnated as a Slime The Movie: Scarlet Bond. Towa is introduced as: "Queen of the Raja Nation with mysterious powers, who holds the key to the story."
In addition, Heero, a survivor of the Great Ogre Tribe is played by Yuma Uchida (Megumi Fushiguro in JUJUTSU KAISEN), and Lacua, a peddler who frequently visits Raja, is voiced by Subaru Kimura (Takeshi Goda in Doraemon).
Fukumoto, known as Kiki in the Kiki's Delivery Service musical, previously voiced Natsume Misumi in the 2018 TV anime Dragon Pilot: Hisone and Masotan, for which she also sang its opening theme song "Shojo wa Ano Sora wo Wataru," but this is the first time that she has voiced a main character in anime.
She says of her character, "My character, Towa, is a kind and strong woman who sacrifices herself to protect her country and her friends as a queen. In the film, of course, familiar characters also play an active role, and the relationship between Towa, whom I play, and Heero, is also very wonderful, so I would be very happy if you could pay attention to the bond between them. This is a film that will make you feel the importance of friends and the bonds between people, so please come and see it with your family and friends!"
劇場版『#転スラ』 #福本莉子 が声優参加!物語のカギを握る女王トワに#内田雄馬 #木村昴 #紅蓮の絆編 #tensura https://t.co/2bRxD66aUO

— シネマトゥデイ (@cinematoday) August 17, 2022
That Time I Got Reincarnated as a Slime The Movie: Scarlet Bond is set to be released in Japan on November 25, 2022. As announced in June, Crunchyroll will screen the film in all major global territories (excluding Asia) in early 2023.
Trailer:
Key visual: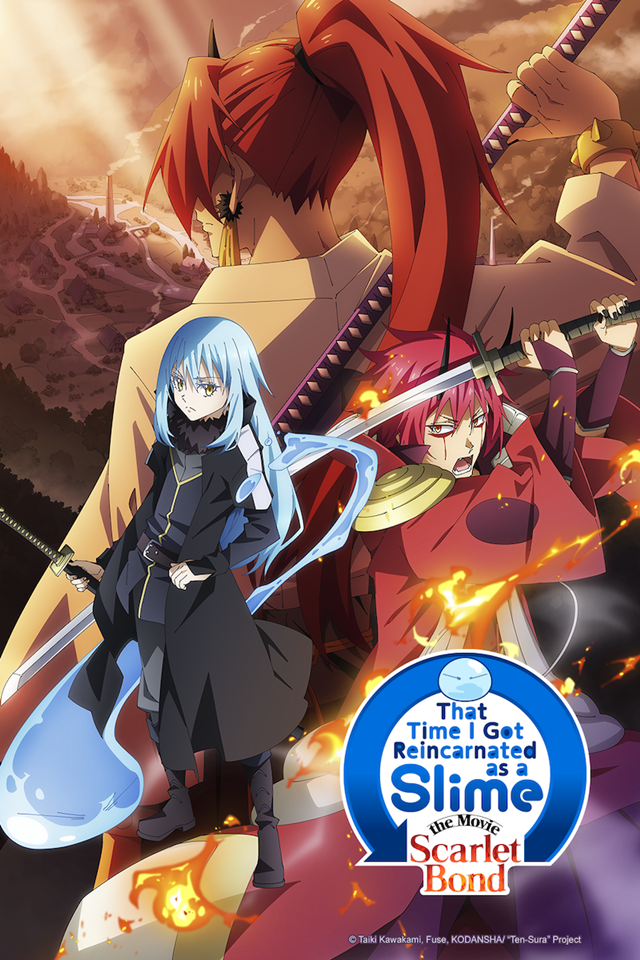 RELATED: Crunchyroll Brings That Time I Got Reincarnated as a Slime The Movie: Scarlet Bond to Theaters in Early 2023
---
Source: Cinema Today
©Taiki Kawakami, Fuse, KODANSHA/"Ten-Sura" Project