Revival screening of "Pokémon Heroes: Latios and Latias" comes in seventh place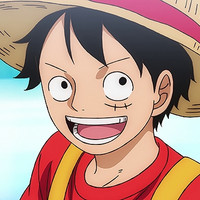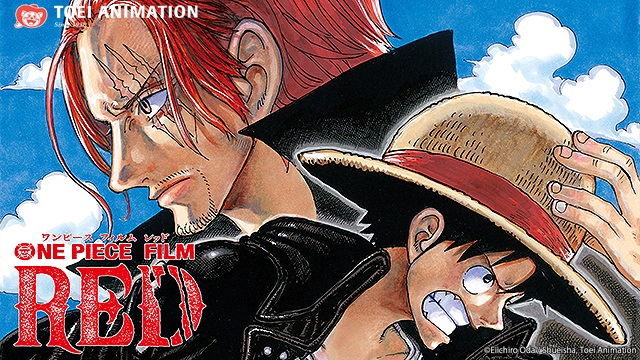 History was being rewritten again last weekend. The One Piece anime franchise's 15th feature film One Piece Film: Red earned 1.497 billion yen (11.22 million USD) on 1.03 million admissions in its second weekend. It was 33.6 percent down from its opening weekend result but enough to maintain its No.1 position for two consecutive weekends.
As reported, the 115-minute film reached the five billion yen (37.5 million USD) mark in eight days from its release on August 6. And the film's official Twitter confirmed today that its cumulative box office gross surpassed the seven billion yen (52.5 million USD) mark on five million admissions in ten days, which was faster pace than the 2021 film Jujutsu Kaisen 0. It has already become the franchise's highest grossing film, surpassing the 12th film One Piece Film Z's (2012) total gross of 6.87 billion yen (51.49 million USD).
RELATED: One Piece Film: Red Overtakes Film Z to Be the Highest-Grossing Anime Film in Franchise
『???????????? ???????????????????? ???????????????? ????????????』
公開10日間で…

/
????動員数 500万人
????興行収入 70億円突破
????『ONE PIECE』映画歴代No.1に????
\

劇場に足を運んでくださった方々
ありがとうございます‼#OP_FILMRED の勢いはまだまだ止まらない…❗
ぜひ何度でもスクリーンでお楽しみください✨ pic.twitter.com/ZJ1hXi8mnL

— 『ONE PIECE FILM RED』【公式】 (@OP_FILMRED) August 16, 2022
Kingdom 2 Harukanaru Daichi e (To the Land of Faraway), the second live-action film adaptation of Yasuhisa Hara's historical adventure manga, ranked fourth in its fifth weekend, the same position from the previous weekend, bringing its total to four billion yen (30 million USD) to become the top-grossing live-action film adaptation of Japanese manga this year.
In commemoration of the 25th anniversary of the Pokémon TV anime series, "Let's Get Summer Memories! 25th Anniversary Pokémon Film Festival" plans to screen three films selected by user votes at theaters nationwide from August 11 to September 8. Its first entry, Pokémon Heroes: Latios and Latias (2002) was released on August 11 and ranked seventh in the weekend box office. The project's second entry Pokémon: Jirachi—Wish Maker (2003) will follow on August 19, then the third entry Pokémon: The Rise of Darkrai (2007) on August 26.
The live-action film adaptation of Tetsuro Kuromatsu's baseball comedy manga Yakyubu ni Hanataba wo (Bouquet for the baseball team) opened on August 11. It didn't appeared in the overall box office top 10 but ranked a very good second in Filmarks' first day satisfaction ranking with an average rating of 3.60/5.0 based on 160 reviews.
RELATED: Baseball Club Members Got Their Hair Shaved in Yakyubu ni Hanataba wo Live-action Film Teaser Trailer
---
Weekend box office Top 10 in Japan (August 13-14, 2022)
(ticket sales basis)
1 (new). "One Piece Film: Red" - 6.47 billion yen
2 (2). "Jurassic World: Dominion" - 4.03 billion yen
3 (3). "Minions: The Rise of Gru" - 3.37 billion yen
4 (4). "Kingdom 2" - 4 billion yen
5 (5). "Top Gun: Maverick" - 10.96 billion yen
6 (new). "TANG"
7 (new). "Pokémon Heroes: Latios and Latias"
8 (6). "Konya, Sekai kara Kono Koi ga Kietemo" - 530 million yen
9 (new). "Paw Patrol: Jet to the Rescue"
10 (7). "Ghost Book Obake Zukan" - 290 million yen
"Yakyubu ni Hanataba wo" trailer:
---
Sources: Eiga.com, Pixiin, Filmarks
©Eiichiro Oda/2022 "ONE PIECE" Production Committee
© 2022 "Yakyubu ni Hanataba wo" Production Committee