"Such 'wind' is the keyword for this song."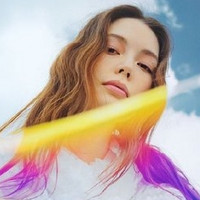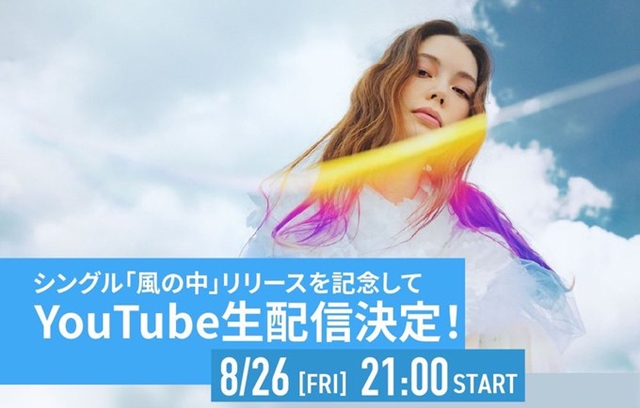 On August 24, the CD release day of her 16th single song "Kaze no Naka" (In The Wind), the second ending theme for the TV anime Love All Play, singer Rei Yasuda announced that a special program to celebrate the release will be live-streamed on her official YouTube channel from 21:00 (JST) / 05:00 (PT) on August 26. She will perform live on the program and the composer/arranger of the song, THE CHARM PARK (a solo unit by singer-songwriter Charm) will also make a remote appearance.
RELATED: Rei Yasuda Heads Up New Ending Theme for Love All Play TV Anime's 2nd Half
⚡️緊急告知⚡️

/#安田レイ
Sg「#風の中」リリース記念????
YouTube生配信決定‼️
\

日時⏰: 8/26(金) 21:00~

試聴URLはこちら????‍♀️https://t.co/FdcspVq8kl

THE CHARM PARKさんのリモート出演&生演奏もあります????✨

そして‼️
ストリーミングシェア企画も実施決定????✨@thecharmpark

???????????? pic.twitter.com/JpY20yiPjP

— 安田レイSTAFF (@staffyasudarei) August 24, 2022
In July 2013, Yasuda made her debut as a solo singer with the single "Best of My Love" (Space Batlleship Yamato 2199 second ending theme) with a strong desire to "bring my singing voice directly to more and more people's hearts." Since then, she has released a series of high-profile songs, including theme songs for TV anime and films, such as The Irregular at Magic High School, Pokémon the Movie: Hoopa and the Clash of Ages, Natsume Yujin-cho, Shironeko Project: Zero Chronicle, and many more.
Message from Rei Yasuda:
I have written "Kaze no Naka" as the ending theme for "Love All Play." I started writing the lyrics after reading the original novel, and for the first time in a long time I thought long and hard about the club activities I used to do as a student. I was in the dance club, and it was because of my friends that I was able to practice until I was exhausted, and I kind of liked the breeze on the way home from walking home in a sweat. I used to walk home thinking, "Oh, this feels like the springtime of life!" Such "wind" is the keyword for this song. I think there are times, not only when you are a student, when the reasons for continuing to do something become blurred in the midst of repeating days. In fact, I think the important hints and answers can be found close at hand. I used "wind" as an analogy for this song. If you can't find the answer in the wind that is blowing now, you can create your own wind and look for the "answer" yourself. I wrote this song with this thought in mind.
"Kaze no Naka" MV:
"Love All Play" 2nd ending movie:
"Kaze no Naka" first press limited edition CD jacket: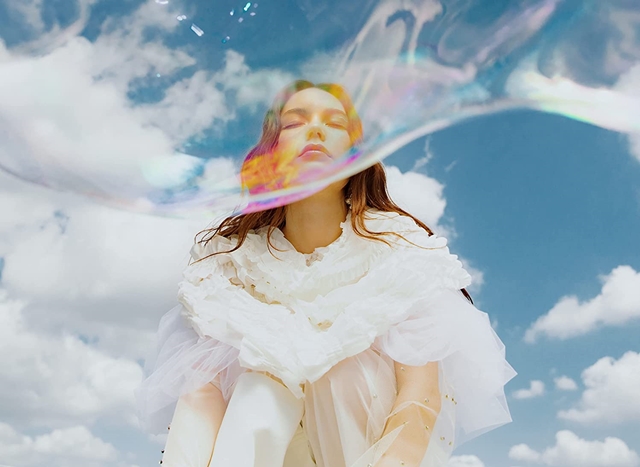 Regular edition: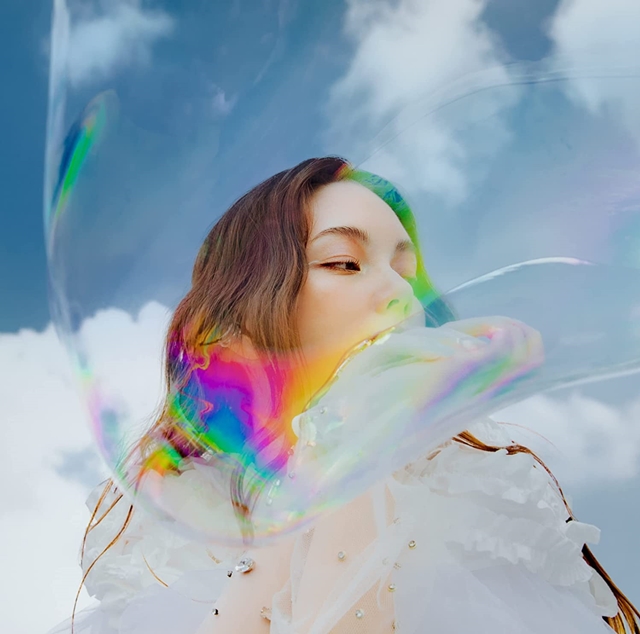 ---
Source: Sony Music Labels press release
©SME Records