Tomokazu Sugita-narrated new web CM is now streamed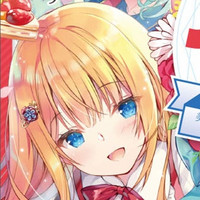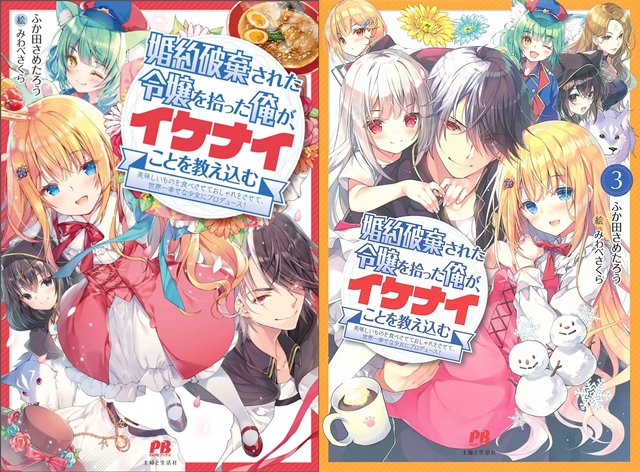 A TV anime adaptation of Sametaro Fukada's light novel series Konyaku Haki sareta Reijou wo Hirotta Ore ga, Ikenai Koto wo Oshiekomu (I, who picked up a young lady whose engagement was broken off, teach her some naughty things) is confirmed to be in the works. Details on staff, broadcast schedule, etc. will be announced in the future.
The novel has been serialized on the Japanese user-generated novel publishing website Shousetsuka ni Narou since August 2019, and its print edition has been published from Shufu to Seikatsusha's PASH! Books imprint for three volumes since March 2020.
Synopsis for the first volume:
Allen, a misanthropic wizard who lives deep in the forest, is called the "Demon King" and is feared by everyone around him. He has lived a life of seclusion until one day he picks up Charlotte, a young lady who has fallen ill. She had escaped from her homeland after her engagement was broken off for a crime she did not commit. Hearing this, Allen recalls his bitter experience of being betrayed by a party he once believed to be his friends. After hearing the story of hers, who is 17 years old and has been exploited all her life, Allen decides to let her live in his mansion and teach her...naughty things.
The novel's manga adaptation illustrated by Ichiho Katsura has also been serialized in Shufu to Seikatsusha's Comic PASH! website and its latest fifth tankobon volume is set to be released in Japan on September 2, 2022. To commemorate the release, a new video commercial featuring popular voice actor Tomokazu Sugita (Gintoki Sakata in Gintama) as Allen is now streamed Comic PASH!'s official Twitter and YouTube.
『婚約破棄された令嬢を拾った俺が、
 イケナイことを教え込む』
漫画:桂イチホ 原作:ふか田さめたろう キャラ原案:みわべさくら

????#イケナイ教 が動画CMに????
アレンを #杉田智和 さんに演じていただいてます!

5巻は9月2日発売、お楽しみに????
????詳細はこちら→https://t.co/4dbmNYVsGr pic.twitter.com/t6VfQWBiJZ

— コミックPASH!編集部 (@pashcomics) August 26, 2022
Manga 1st and 5th volume covers: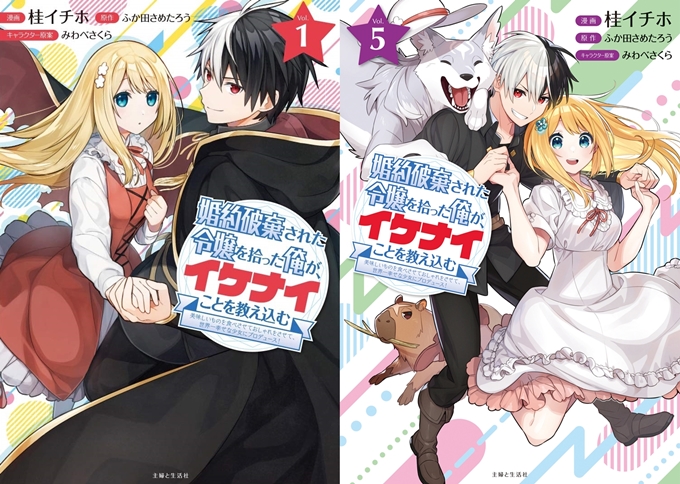 The manga's illustrator Ichiho Katsura has reported the news on Twitter:
\\\㊗️!アニメ化決定????///
「婚約破棄された令嬢を拾った俺が、
 イケナイことを教え込む」

いつも応援くださる皆さまのお陰です…!
作品のいちファンとして大変うれしいです!
コミカライズもより一層がんばります!

????コミカライズ連載ページ #イケナイ教 https://t.co/EOHuMRsyBc https://t.co/hxVkWHxaZH pic.twitter.com/vZDXFNFtsk

— 桂イチホ@アニメ化決定『イケナイ教』⑤巻9/2発売!! (@katura69) August 31, 2022
---
Source: Shufu to Seikatsusha press release