The tagline: "Beautiful hair gives you courage."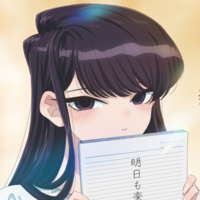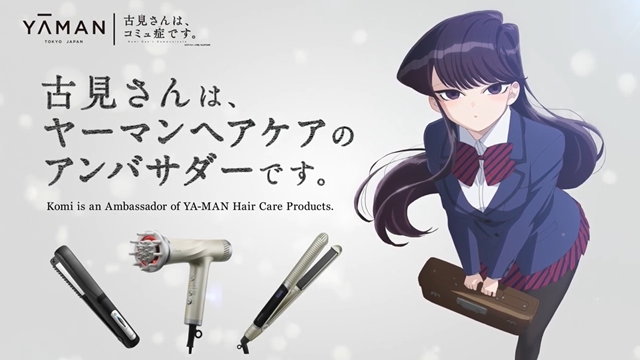 YA-MAN, a beauty and health equipment manufacturer headquartered in Tokyo, announced today that Shoko Komi, the main heroine of the Komi Can't Communicate anime series, has been appointed as an ambassador for hair care products of its "YA-MAN TOKYO JAPAN" brand.
The company says, "Under the slogan 'Changing Beauty,' YA-MAN has proposed new beauty habits. Our wish is to use the power of beauty devices to fulfill the wishes of people who want to have more self-confidence, to like themselves, and to spend their days in a positive manner. Komi-san, who is attractive and distinguished, but also has the courage to change her shyness about socializing and make friends, and grows little by little every day, is the kind of person we at YA-MAN would love to have as an ambassador."
A video announcing Shoko Komi's appointment as an ambassador of YA-MAN hair care products has been available on the company's official YouTube channel starting today. In the video, Komi-san is nervous in front of the camera, but gathers her courage to greet as an ambassador, and her classmates are watching over it.
The tagline: "Beautiful hair gives you courage."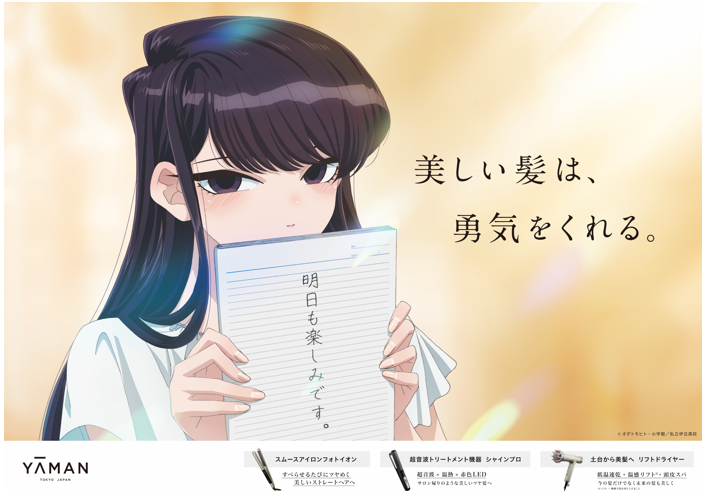 As a collaboration project with Komi Can't Communicate and as Komi-san's first ambassador activity, a Twitter campaign will be held three times from September 6. The campaign is designed to support Komi-san, who is so nervous about her first ambassador activity that she has become frozen, by following and retweeting. When the number of retweets exceeds "5330 (Komi-san)," you will be able to meet a grown-up Komi-san, who has gained courage thanks to your support. As of this written, the first post below has been retweeted 1,835 times.
/#古見さんはコミュ症です
コラボキャンペーン第一弾????
\

『スムースアイロンフォトイオン』を、#古見さん に紹介してもらいま…え⁉️

い、石になっちゃった⁉️

皆さん、フォロー&RTで応援お願いします????

応援者には抽選でプレゼント????
当選した方に後日DMします❗

— ヤーマン株式会社【公式】 (@Yaman_tw) September 6, 2022
---
Source: YA-MAN press release
©Tomohito Oda, Shogakukan/Itan Private High School