A-1 Pictures-animated romantic comedy is now simulcast on Crunchyroll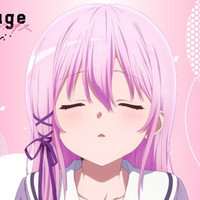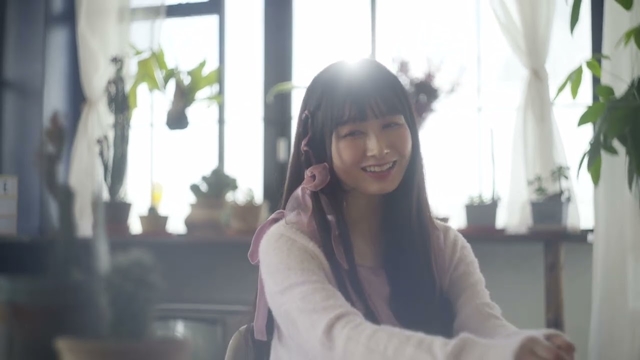 Voice actress Saya Aizawa has released a cover version music video for "Hajimete no Chuu (The First Kiss)" on YouTube, in which she sings as Kisara, the main heroine of the TV anime ENGAGE KISS, whom she has been playing.
"Hajimete no Chuu" was originally sung by Anshin Papa (singer-songwriter Toshiharu Jitsukawa) and was featured as the fourth opening theme and sixth ending theme for the TV anime Kiterertsu Daihyakka in the early 1990s). The song has been well received even more than the anime, and has been covered by various artists, such as Takuya Kimura (ex-SMAP), Keisuke Kuwata (Southern All Stars), and Masayoshi Yamazaki.
This time this song was covered by Aizawa as the heroine Kisara, because the kiss has an important place in the anime's story. Kisara, a demon girl, has made a contract with the main character, Shu Ogata, that his true power will be awakened by a deep kiss, but in return, he will have to pay the price. Aizawa says on Twitter, "How happy she would be if she could kiss Shu-kun without worrying about anything. Such a dream story."
Digital jacket illustration: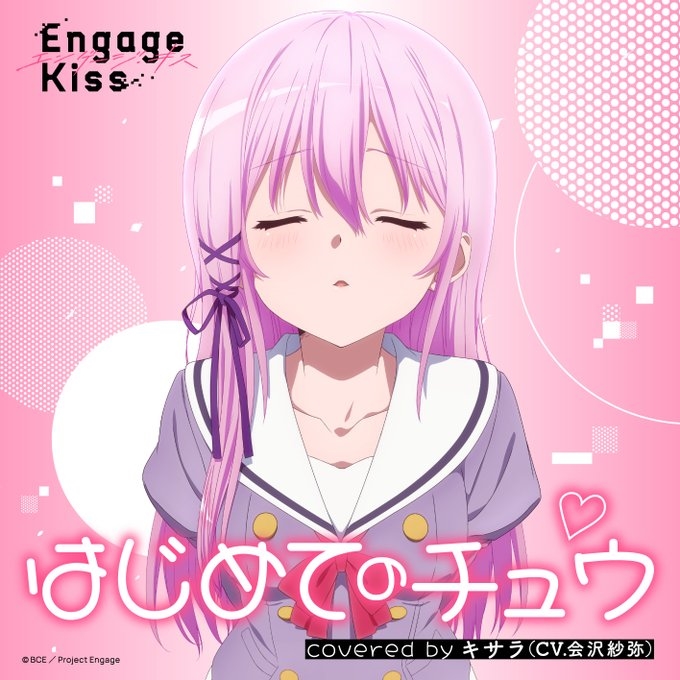 「はじめてのチュウ」キサラとしてカバーさせていただきました。
何も気にせずシュウくんとチュウできたらどんなに幸せか そんな夢物語。???? #エンゲージキス https://t.co/wwuHeig9Dl pic.twitter.com/O0mpItQZqL

— 会沢 紗弥 (@_saya_aizawa) September 9, 2022
---
Engage Kiss, a TV anime series from Aniplex's mixed-media project Project Engage, premiered in Japan on July 3, and has been also simulcast on Crunchyroll to its members in North America, Central America, South America, Europe, Africa, Oceania, the Middle East, and CIS.
Trailer:
Key visual: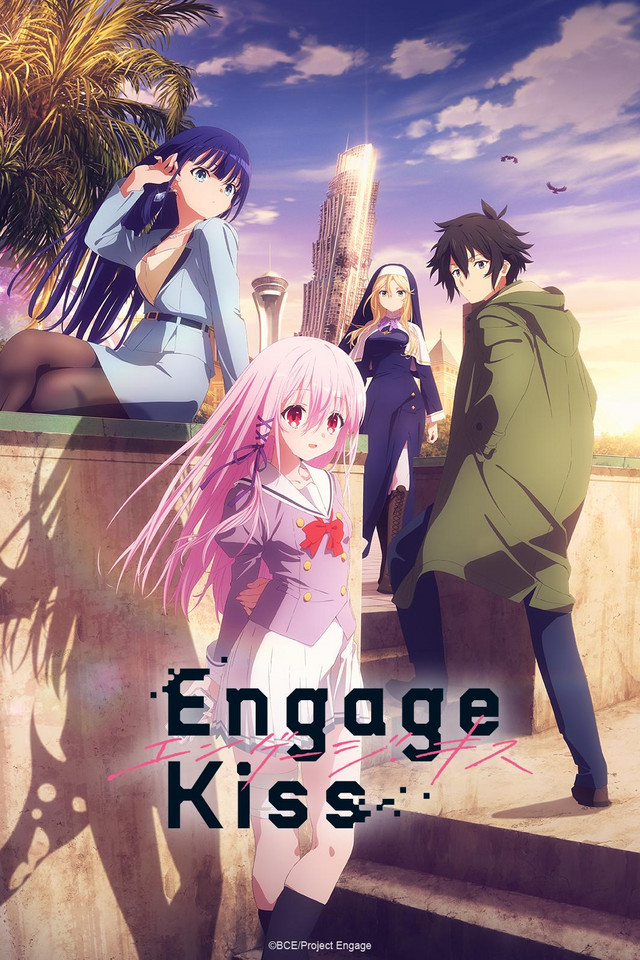 RELATED: Akari Nanawo Posts Retro-Anime Style Music Video for Engage Kiss Ending Theme
---
Sources: Aniplex YouTube channel, Saya Aizawa Twitter
© BCE/Project Engage