Series kicks off next month with its first two cours airing consecutively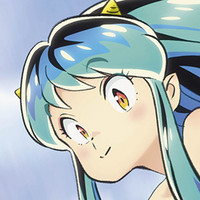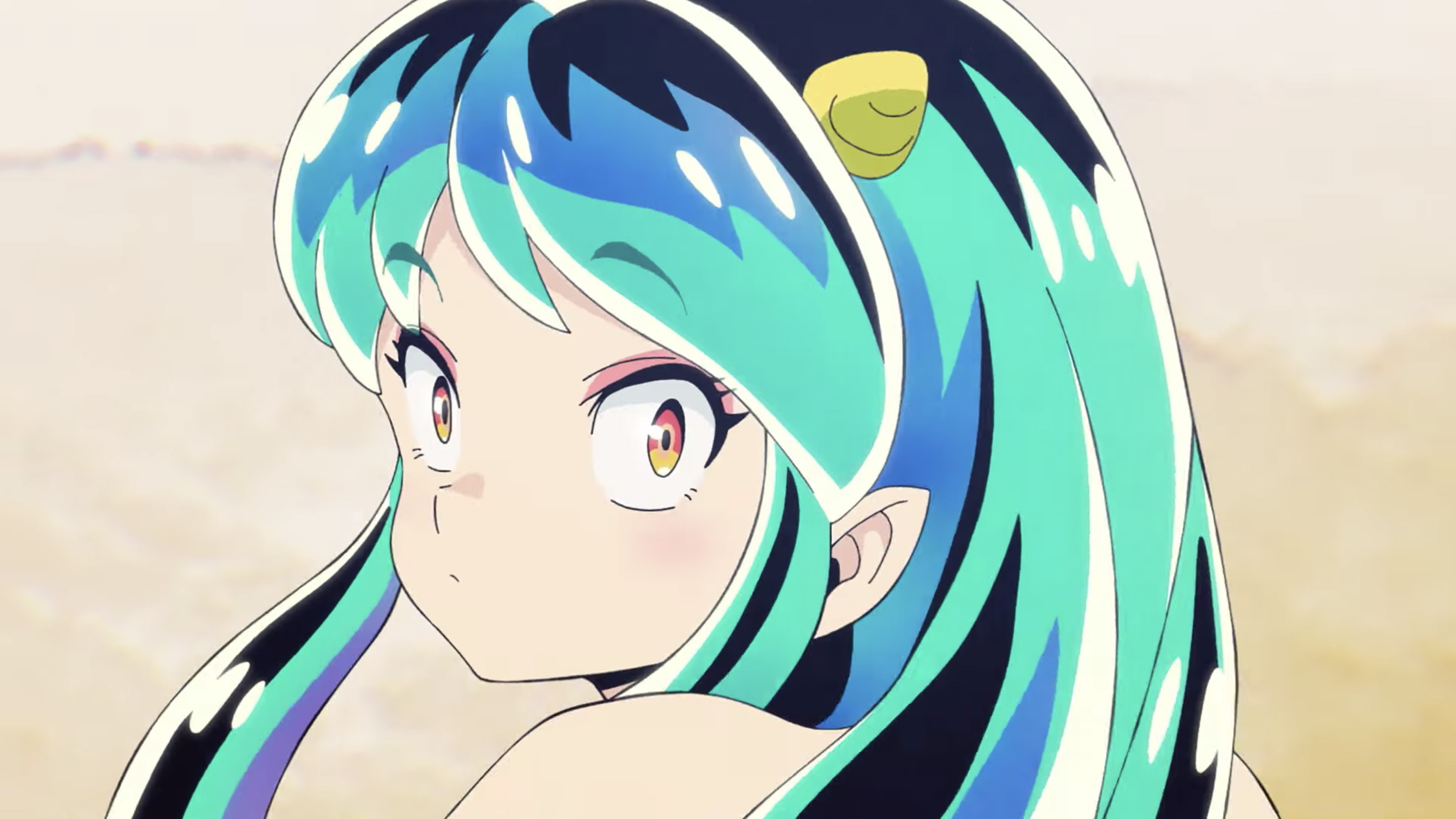 The descent of classic best girl Lum is nigh, as the upcoming Urusei Yatsura reboot anime announced today that the series will officially begin its initial two-cour run of four total on October 13 at 24:55 JST (effectively October 14 at 0:55).
A new key visual was also released.
Key Visual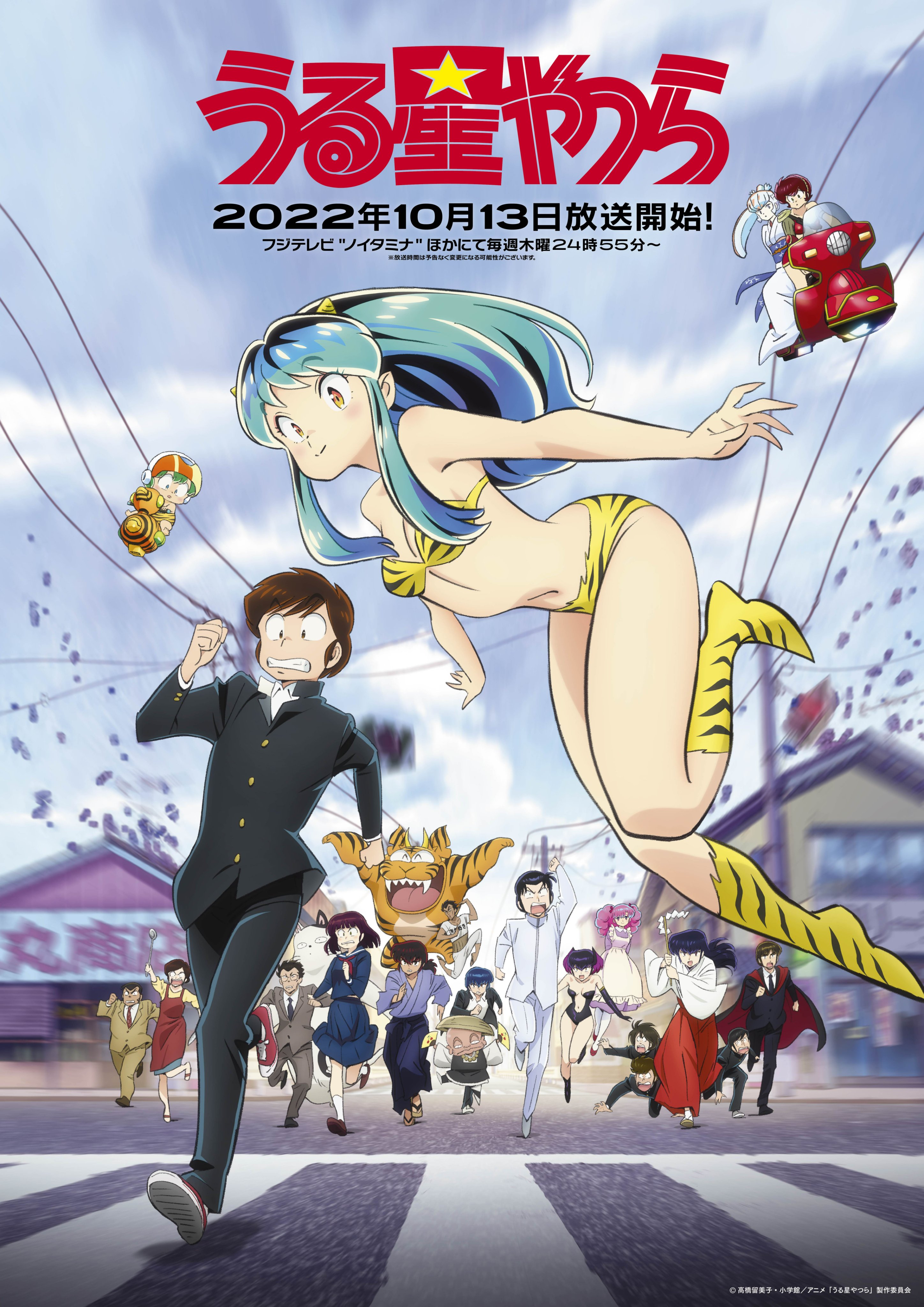 ✬TVアニメ『#うる星やつら』✬

第2弾キービジュアル公開‼️

銀河中の"やつら"が友引町に勢ぞろい✨

初回放送日は10月13日(木)に決定⚡️

????放送情報
22年10月13日より
フジテレビ"#ノイタミナ "ほかにて
毎週木曜24時55分~放送開始
※放送時間は予告なく変更になる可能性がございます。 pic.twitter.com/oBP8MBY1eU

— 「うる星やつら」TVアニメ公式 (@uy_allstars) September 15, 2022
Keijo!!!!!!!! director Hideya Takahashi will be helming the series as director alongside Yasuhiro Kimura (2.43: Seiin High School Boys Volleyball Team) with character designs by Naoyuki Asano (Keep Your Hands Off Eizouken!) and series compositions written by Yuko Kakihara (The aquatope on white sand). The animation will be produced at david production.
RELATED: FEATURE: The Fall Season is Overflowing With Spectacular Anime!
The original multi-award-winning Urusei Yatsura manga series by Rumiko Takahashi ran from September 1978 to February 1987, inspiring a 195-episode TV anime series that was broadcast from October 1981 to March 1986, with director Mamoru Oshii helming the first 106 episodes as well as the first two films. Four more films were produced as well as 12 OVA's for the series after the TV broadcast ended, with the last OVA being released on December 23, 2008.
Viz Media releases the Urusei Yatsura manga in English, describing the first volume as such:
In a high-stakes game of tag, Ataru must touch Lum's horns in ten days—or aliens will take over the earth! The fact that Lum can fly doesn't make Ataru's job any easier. As it turns out, the game of tag is only the beginning of Ataru's troubles, as he continues to attract strange encounters with otherworldly beings like beautiful snow spirit Oyuki and the sexy crow goblin Princess Kurama!
Source: Comic Natalie

Der shy man behind @Shymander, Liam is a timezone-fluid Aussie with a distinct fondness for anime, Eurovision and creating odd stats projects despite hating math.