All-female play will open in Tokyo on October 20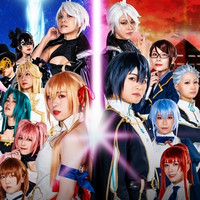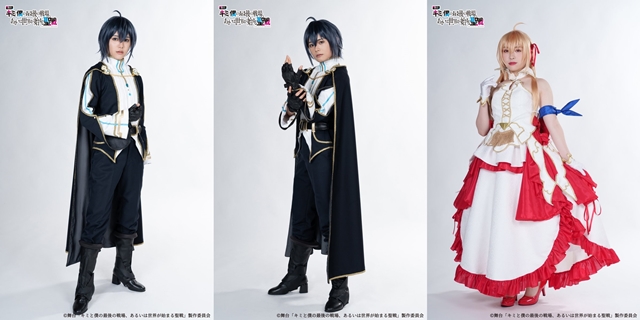 The official website for the forthcoming stage play adaptation of Kei Sazane's romance fantasy light novel series Our Last Crusade or the Rise of a New World has revealed two key visuals and individual visuals of its main cast members in costume.
The novel was previously adapted into a 12-episode TV anime in the fall of 2020, and its second season has already been in the works for a premiere in 2023. The stage play is based on the story of the TV anime's first season. Ichidai Matsuda (Cutie Honey Emotional)-directed all-female play is set to be performed at Theater 1010 in Tokyo from October 20 to 24, 2022, and COOL JAPAN PARK OSAKA TT Hall in Osaka from November 10 to 13. General sales of the tickets will begin on October 1.
RELATED: Our Last Crusade or the Rise of a New World Gets All-female Cast Stage Play This Fall
Key visual 1 - Momoka Onishi (AKB48 member) version: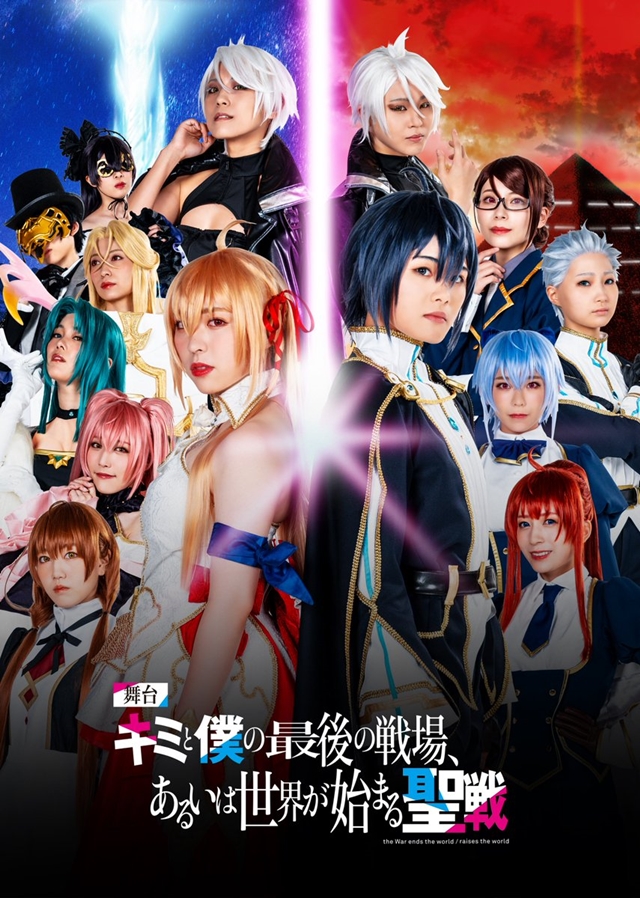 Key visual 2 - Rena Hasegawa (ex-NGT48 member) version: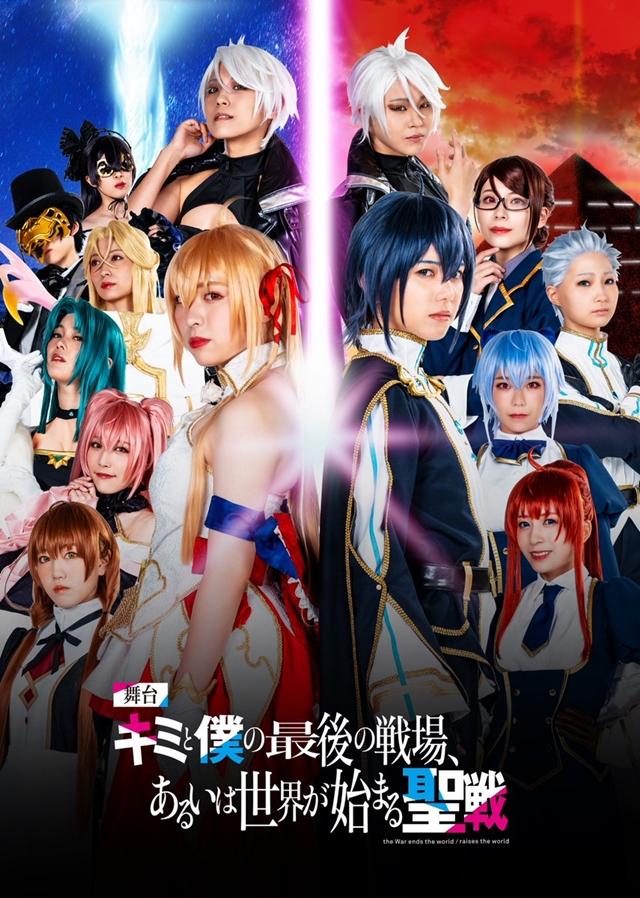 Iska: Momoka Onishi / Reina Hasegawa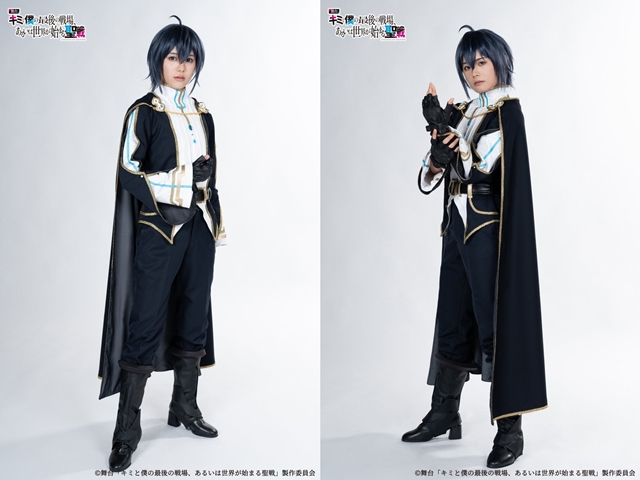 Aliceliese Lou Nebulis IX: Miria Watanabe / Nene: Yukari Sasaki (AKB48)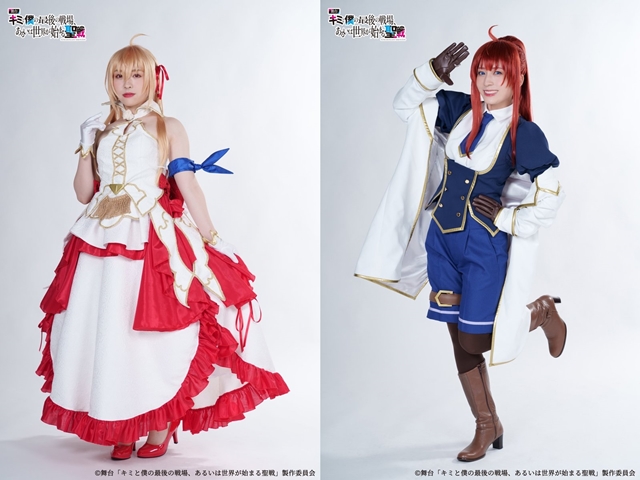 Rin Vispose: Seena Hoshiki / Mismis Klass: Marina Nagasawa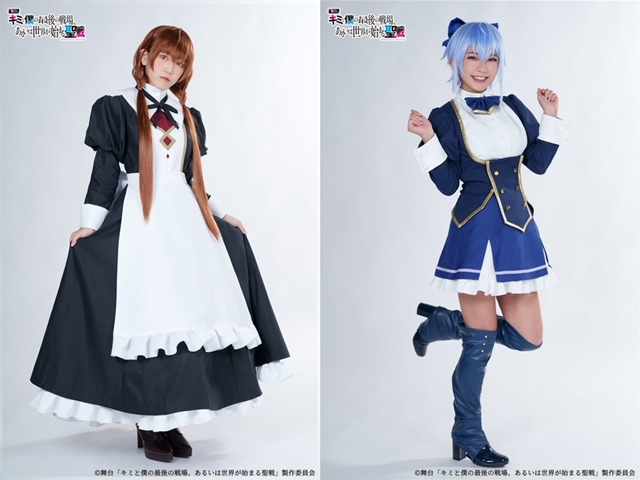 Sisbell Lou Nebulis IX: Saki Kitazawa (AKB48) / Elletear Lou Nebulis IX: Yurie Kosakai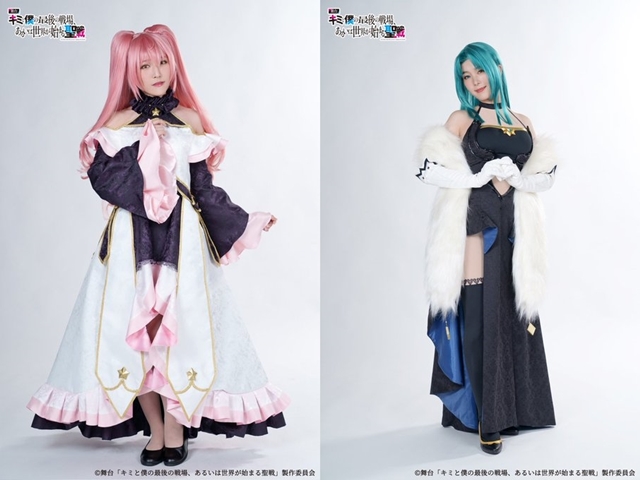 Risya In Empire: Rina Miyazaki / Millavair Lou Nebulis VIII: Natsume Oki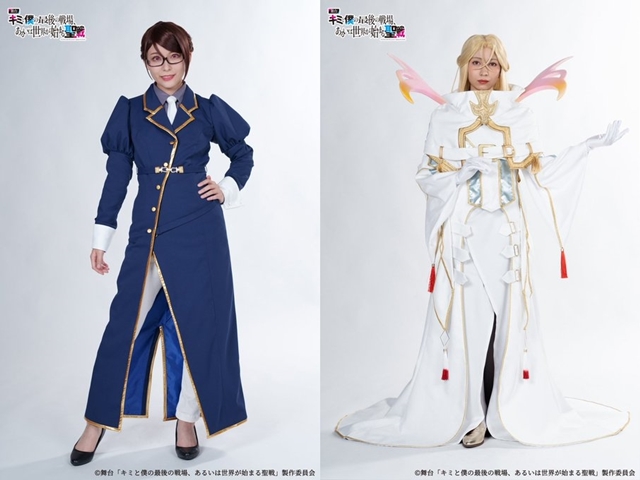 Jhin Syulargun: Mariko Honjo / Lord Mask: Rimo Hasegawa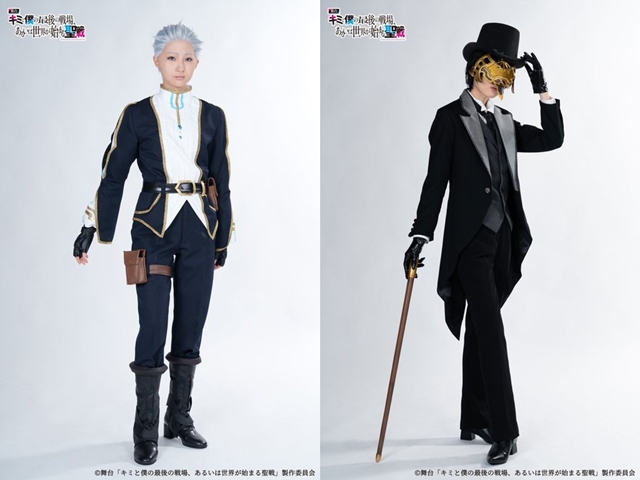 Kissing Zoa Nebulis IX: Miho Amane / Salinger: Tsunko (Tokyo) & Mao Mita (Osaka)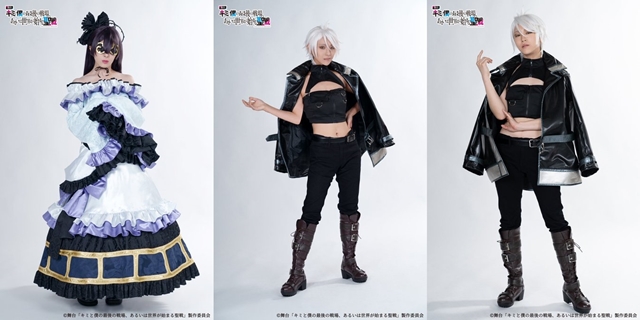 ????舞台『キミと僕の最後の戦場、あるいは世界が始まる聖戦』メインビジュアルを公開‼️

主人公イスカ役は #大西桃香(AKB48)、#長谷川玲奈 のWキャスト!両バージョンを公開✨

10/1 (土) 10時より公演チケット一般販売 (先着)開始????️
公演詳細は公式HPへ????
➡️https://t.co/xPiFDlCLok#舞台キミ戦 pic.twitter.com/4lqcmPfacR

— 【公式】舞台「キミと僕の最後の戦場、あるいは世界が始まる聖戦」 (@kimisen_stage) September 21, 2022
TV anime key visual: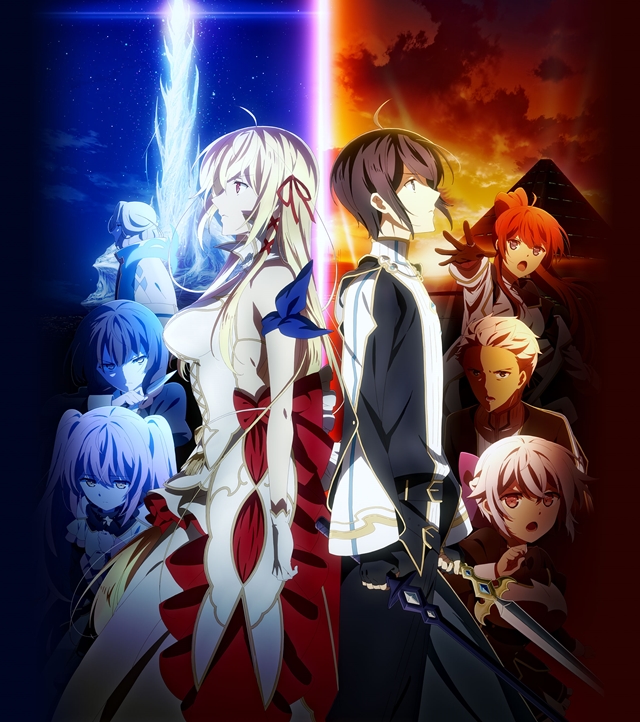 ---
Source: "Our Last Crusade or the Rise of a New World" stage play official website / Twitter
©Stage Play "Our Last Crusade or the Rise of a New World" Production Committee
©2020 Kei Sazane, Ai Nekonabe/KADOKAWA/Kimisen Production Committee